A Belgian born butler to the bastion of business Lord Bernstein – chief of Granada Television – was brutally murdered in a mansion in Wilton Crescent, Belgravia, London just before Christmas in 1970.
The closeted victim, Julian Sessé, was savagely slayed with a knife and a meat cleaver by a much younger bisexual gigolo, Mustapha Bassiane.
Bassiane subsequently fled to Morocco and then got snared when he audaciously returned to Europe in 1972; he was sentenced to life in prison in 1973 and deported back to his homeland 11 years later.
The 'Scotland Yard Uncensored' podcast recently covered this little known case, but failed to mention the strange fact that The National Archives have records on the case closed until January 2071; who is actually being protected here and why?
London's Belgravia is renowned for its associations with power and privilege and as some might say, where there's money there's quite often muck, meddling, murkiness and murder.
Whilst the infamous 7th November 1974 murder of Sandra Rivett – the nanny to the children of Lord and Lady Lucan – at 46 Lower Belgrave Street, SW1 has gone down in history for all the wrong reasons, a sadistic slaying four years earlier on 19th December 1970 at another ritzy residence nearby is one that has been largely forgotten.

The victim in the particular case in question, it was noted in a recent Scotland Yard Confidential podcast by John Hopkins, was "a kind and generous man in life," but one who was "shamed and shunned after his own brutal murder." In this day and age, such a clear cancellation would quite rightly be called out as an utter outrage and especially at a time when the Metropolitan Police are so deservedly under fire for their appalling levels of misconduct.
On the tragic Saturday night in question in 1970 and just before London revelled in the arrival of a 'White Christmas' just six days later, 64-year-old Belgian butler Julian Louis George Sessé was senselessly beaten and brutally murdered with a kitchen knife and meat cleaver. Here was a crime that involved a butler to the rich and famous, but a crime also that was quite the opposite of those crimes orchestrated by the notorious 'Killer Butler' Archibald Hall. For those yet to know of him, Hall – who was also known as the 'Monster Butler' – mercilessly robbed and murdered in the same part of Belgravia later in the 1970s. Perhaps there could be something in the water of that part of SW1…
Unlike self-serving monster Hall, "dedicated" Sessé had worked at a 5-bedroomed mansion at 32 Wilton Crescent, just off Belgrave Square "for decades." His end was to come that snowy evening when he was mercilessly slaughtered sometime after 11pm in a basement grace and favour flat that he occupied in the home of his very well-known employer Sidney Bernstein, Baron Bernstein – the buccaneering bastion businessman and chairman of the Granada Group and Granada Television.
Described as "tall and distinguished" and always "neatly dressed in pinstriped trousers and black jackets," neighbours argued this particular butler to be "the perfect servant." Grey haired Sessé was lauded by the owner of the nearest ale house to 32 Wilton Crescent, The Grenadier, as "a quiet and respectable customer." Here, indeed, was an example of someone who would not wanted to have brought any "shame or stigma" upon his master and mistress.
Alone that night in the vast and imposing 32 Wilton Crescent mansion whilst Lord and Lady Bernstein were away on holiday in the West Indies and with other staff having been given a "leave of absence," homosexual Sessé most unfortunately decided to take advantage of something akin to "whilst the cat's away, the butler might play." He invited a "drifter-like" 26-year-old unemployed Moroccan nurse named Mustapha Bassaine to 'visit' his "cosy apartment" and clearly anticipated a night of fun and frollicks. The two clearly closeted – but for very different reasons – men had met prior and money had previously been exchanged for 'companionship' and sexual activities, it was later noted.
That night's 'pairing' represented anything but a 'relationship' of equals and was one instead where the elder man expected intimacy with the former whilst the younger believed he could rinse the latter of as much money as possible. Given "pock marked" faced Bassaine was a dastardly deviant and diminutive desperado who'd been out drinking with his girlfriend prior, it was to be a meeting that was never going to end well.
Sessé was said to have been of the view that "money that exchanged hands be called a 'gift,'" but was similarly described as not being under any delusions about what he gained from the "clandestine" encounters he had with various young men. He was a man with 'friends' with similar attractions, but in the wake of his death, his family and most associates clammed up and denied knowledge of such preferences. As loyal as the butler, relative and friend had been, it seemed that that was sadly never repaid by those he should have been able to have expected to have remained closest to him.
After a delivery driver and a part-time cleaner failed to find signs of life and several days of out-of-date newspapers on the doorstep of 32 Wilton Crescent on Monday 21st December, the latter called Lord Bernstein's secretary, a 24-year-old named Miss Hazelwood. She then opened up the property and discovered a scene that Hopkins described as having "shocked her to the core" in the basement. Naturally scared witless, the secretary dialled 999 and the police process began.
Blood was said to spattered everywhere. It was all over the living room and all over the kitchen, but it was in a bathroom – most bizarrely locked from the outside – that the body of Julian Sessé was discovered draped in an equally bloody bath towel. The poor unfortunate's throat had been cut and aside from multiple stab wounds to his head and chest, his stomach had been slashed open. A knife and a meat cleaver were bizarrely located by officers in the bowl of a latrine and given the "high profile" of the house owner, the case was "quickly passed to Scotland Yard." Scandal, after all, would be something that the likes of Lord and Lady Bernstein obviously would rather avoid.
Detective Superintendent John 'Ginger' Hensley – who had previously been involved in the investigation of the vicious 1966 Shepherd's Bush policemen murders by Harry Roberts – took the case and the next item to be found just happened to be the bloodstained trousers of the man presumed to be the killer in a washing machine. They were clearly not the trousers of the much larger Sessé and with a wardrobe in his bedroom ajar, it was thus determined the murderer likely fled in a pair belonging to his victim.
Evidence of foul play was everywhere and no attempt had been made to clean up. It was noted by Hopkins that it "all seemed wild and confused" and with no sign of forced entry and letters that indicated Sessé's 'activities' with other gay men including paying for sex, Hensley is said to have immediately surmised it a "crime of passion" rather than a simpler robbery gone wrong.
Shortly thereafter, a pathologist determined that Sessé had partaken in sexual intercourse not long prior to his demise and found the cause of his death to be shock and loss of blood following a frenzied attack with both the knife and the meat cleaver. His demise would have not been instant and wounds to the body suggested that this was a man whom most definitely courageously fought back.
As police inquiries proceeded, few friends and associates were willing to divulge information. This, after all, was an era where to be seen to be gay was still the ultimate taboo. Though one local vaguely cited a "foreign looking man" having been seen outside the house at the time of the murder most horrid, all leads had alibis and even Sessé's very own family made it clear that they knew nothing of his sexuality. The family went as far as to add that that they simply "did not want to know."
Given these factors, here was a case that initially seemed headed to join a long list of unsolved murders, but a breakthrough came just days later on Wednesday 23rd December. On that date, police were contacted by an Irish waitress named Jean Fitzgerald from her home in Anson Road, Tufnell Park after she'd "spent days and nights wondering about the case." The 22-year-old claimed to have met Sessé through her bisexual boyfriend and stated thatmhe had arranged to go to meet the butler at 32 Wilton Crescent after the couple had been for drinks in the West End late on the fateful night in question.
Allegedly, Bassaine had told his girlfriend that he would "visit Sessé to try and get some money off him." She admitted to police she was "not a fan of her partner's activities with other men," but "understood that he usually got well paid for his 'services.'" Hopkins went further and surmised that this "somewhat timid woman, but one with fire in her eyes" had an excuse for overlooking the 'activities.' That excuse was: "Besides, we always needed money."
During questioning, Fitzgerald stated that she had gone home after being in the West End alone late on 19th December as Bassaine had left her to head over to Belgravia at around 11pm. She further shared:
"We paid the rent on the apartment between the two of us. He got money in another way when he was unemployed. Sometimes he gave me money but I don't know where he got it from. He said something about going out with 'faggots,' having drinks with them, and getting money from them. He showed me a picture of Mr Sessé and told me that the butler often gave him money."
Bassiane did not return home that night, but instead called Fitzgerald the next afternoon. He asked her to come to Sessé's apartment, but she declined. Of why, she subsequently reminisced:
"I thought it was very strange that he wanted me to go there. He wanted me to go for a drink [at 32 Wilton Crescent] and he got mad when I said no. I was afraid of Mustapha Bassaine because he was very depraved at times and I was afraid that he would beat me like he had done before."
After his girlfriend's refusal to attend, Bassiane himself returned to Anson Road drunk and cried as he told Fitzgerald that he had argued with his 'friend.' She noted that he was wearing clothes he had not worn before – including trousers and a jumper that were "too large for him" – and "assumed they belonged to Sessé." Going further, aside from noting her boyfriend's shoes were stained with blood and that he had scratches on his hands, she suggested that she was so scared of Bassiane's mental state that she was fearful to go to bed. Instead, she sat up all night with him, she continued.
"He arrived with a bag full of drinks and fruit and showed me a watch, a camera and a ring that he told me were Christmas gifts that Julian had given him. On 22nd December, he threw some clothes and some papers in the trash and told me that he had to go to Morocco immediately because his mother was sick. He bought an air ticket and went by plane. He had no difficulty paying for the ticket in cash even though he had no money when he went to Julian's house over the weekend."
Despite being supposedly penniless and potless only a couple of days earlier, Mustapha Bassaine flew to Casablanca on 23rd December after having paid the then not insubstantial sum of £44 in cash for a one-way ticket. He also exchanged a further £50 in cash for Moroccan Dirhams and after giving Jean Fitzgerald his Moroccan familial address, requested she send any newspaper cuttings that mentioned his name there. Allegedly, according to the Irish waitress, he also mentioned having seen newspaper reports about the murder at 32 Wilton Crescent and added "he couldn't understand how anyone could have done such a thing to a man as nice as Julian."
Though police officers questioned whether Fitzgerald could just be another 'spurned girlfriend,' some of the details mentioned made Hensley take her more seriously than the many cranks who call in when crime occurs. A search of bins in the neighbourhood followed and resulted in the aforementioned bloodstained shoes and trousers being found.
Justifiably, Bassiane – who turned out to be the son of a high ranking official in the Moroccan Foreign Office – was either a man too stupid to dispose of the items of his crime or he was someone who had a plan and didn't think he needed to be bothered about the consequences of the DNA on them. Meanwhile, fingerprints found in the couple's Anson Road flat matched fingerprints found at 32 Wilton Crescent and thus here was a man who rose straight to number one on the list of suspects.
Ten days after the murder, police issued an international warrant being for Musapha Bassiane's arrest, but there was a major problem for Scotland Yard as Britain had no extradition treaty with Morocco. It seemed, given the key suspect had already 'flown the nest,' as long as he stayed in his homeland, Bassiane was a safe fugitive from justice. This was a situation similar to that involving the billionaire playboy Farouk Abdulhak in the more recent 2008 'Murder in Mayfair' of Martine Vik Magnussen; getting someone back from a country like Morocco then or Yemen now is, in fact, nigh on impossible.
In addition, in case Fitzgerald had either got it wrong about where her errant bisexual lover was travelling to, or was instead covering for him, a police watch was put on her Anson Road flat in case he decided to return. Of course, aware that this young Irish girl was of no further use to him, the grubby, grifter never, ever did revisit that address but found himself safely hidden away in his homeland.
Meanwhile, with their holidays over, Lord and Lady Bernstein returned from their tour of the West Indies – where they had visited either Barbados or Bermuda or perhaps even both (depending on which reports you believe) – shortly after Christmas. Funeral arrangements were made for Julian Sessé, but only a small number of people were said to have attended a service at St Mary's Catholic church in Cadogan Street, Chelsea. The deceased's place of burial remains presently unknown, but it is said that his clearly embarrassed family "refused" to attend the service in what can only be perceived as move most spineless.
Separately, on returning to 32 Wilton Crescent, though Lady Bernstein identified that a sum of £80 was missing from the desk in her bedroom, a search of the house discovered that no further familial property had been stolen. By now, however, it seemed that the aforementioned watch, camera and ring and perhaps further money taken by Bassiane to the Anson Road apartment had actually been stolen instead from his victim.
In spite of all of this relevant new information, the judicial process was opened and postponed no less than eight times. According to the person in charge of the criminal investigation, a Mr Gavin Ilurston, "the investigations were not finished." The reasoning for such is definitely something worthy of question still to this day.
Hensley, however, knew exactly where Bassiane was in Morocco and "through Interpol asked other the police of all European countries in Europe countries to be prepared" in case the suspected killer appeared. Eighteen months later, he got again lucky when he and his colleague Detective Sergeant Bernard Davis were informed that the on-the-run deadbeat was planning a trip to Germany and the Netherlands.
"Handlebar moustached" dimwit Bassaine was arrested on 28th June 1972 after police in Holland detained him for immigration offences in Rotterdam. Given the fugitive from justice had been on Interpol's list as wanted for murder, if he'd simply stayed in Morocco, he would not have ever been caught, but here instead was a feckless fool clearly beyond arrogant who thought himself above the law.
By 10th July 1972, with extradition paperwork complete, Mustapha Bassiane was transferred to the custody of Davis and shackled to him and flown to London. A flight attendant, Hopkins in the conclusions of his podcast shared, requested the shackles be removed for the duration of the journey, but Davis was most definitely not going to allow any opportunity his captive to escape for a second time. The unshackling was rejected and once in London, it was straight off to a remand prison until trial for the man suspected of the murder of Julian Sessé.
On 8th February 1973, Bassiane's trial began at London's 'Old Bailey' Central Criminal Court. Akin to form, he pleaded not guilty and though admitting to having spent the evening with Sessé, argued that "the butler was in fine health when he left on the Sunday morning."
Turning the cards on his by then ex-lover Fitzgerald, Bassiane told the court that she "flew into a wild jealous rage" and threatened to "harm the old man and hurt the old bastard… She threatened to smash his face." He added that "the same day Jean Fitzgerald had gone out and he had not seen her until the afternoon. She was shaking and had told him she was sick." His basic and somewhat bizarre line of defence – given the substantive forensic evidence against his own person – was that it was her and not him that had committed the 'crime passionnel.'
Unsurprisingly, the jury did not believe this "fierce tempered" killer and Mustapha Bassiane found himself sentenced to life in prison on 12th February 1973. He also received a concurrent sentence of two years for stealing £80 in cash from Lady Bernstein's desk – a sum that was about equivalent to a month's average wages at that time, but most definitely not a sum worth killing for.
Before sending him down, the judge in the case slammed Bassiane. Judge Forbes is said to have told the court: "This was a brutal murder. The sentence has been the product of evidence in which there is no doubt. Your attempt to place part of the blame on Miss Fitzgerald has received the treatment it deserves."
It is unknown what became of this murdering monster after he was deported in 1984. Mustapha Bassiane had served just 11 years of his life sentence in the UK; a term that surely was far from long enough for such a brutal and evil murder and a crime committed in a country where young men who proclaim their innocence like Mark Alexander and Omar Benguit have rotted in prison for 13 years and 18 years respectively in spite of a clear lack of evidence against them.
Turning to other thoughts post-sentencing, Hopkins shared in his podcast that Hensley believed Bassaine had tried to blackmail the butler and killed him when he didn't comply. He also suggested that "hapless" Fitzgerald could have been implicated if she had gone to the mansion that night and concluded "her distrust of his motives may have just saved her from a dark fate" at 32 Wilton Crescent. Would her lover have killed her there also or would he have set the place up to pin the blame on her? Thankfully, given she saw sense, no one will ever know.
If still alive in 2023, Mustapha Bassaine would be 79-years-old; Julian Sessé, on the other hand, would be long dead, but if he hadn't met his noxious nemesis that night in December 1973, he'd probably have gotten to have enjoyed a long, happy and fulfilled retirement. The 'Belgravia Butler' perhaps should have been more careful, but he most definitely didn't deserve such a sordid end.
Given also that a National Archive lockdown on documents relating to this case was orchestrated for 97 years on 1st January 1973 with a record opening date of 1st January 2071 and a review date of 2021 that changed nothing, is something still being hidden regarding this case? After all, this murder occurred in the home of Lord Bernstein, a very powerful Chagall collecting business titan with links to Sir Alfred Hitchcock and a man once part of the Ministry of Information. We join John Hopkins of Scotland Yard Confidential and wonder if "the real truth" of what happened to "kindly" Julian Sessé on 19th December 1970 will ever actually be known.
Pictured top – No image of Julian Sessé can be found on the Internet (left); 32 Wilton Crescent (top centre) and the late Granada head honcho Lord Bernstein (lower centre); killer Mustapha Bassaine in the only known image available of him (right).
Listen to the 'Scotland Yard Confidential' episode about the slaying of 'The Peer's Butler' by clicking here.
Editor's note – Unlike as is the case in many publications, this article was NOT sponsored or supported by a third-party. Follow Matthew Steeples on Twitter at @M_Steeples.
A message from our editorial team – Thank you for reading this article. We're more reliant on your support than ever as the shift in consumer habits brought about by coronavirus and the cost-of-living crisis impacts our advertisers. If you haven't already, please consider supporting our trusted, fact-checked journalism by supporting our work via Patreon.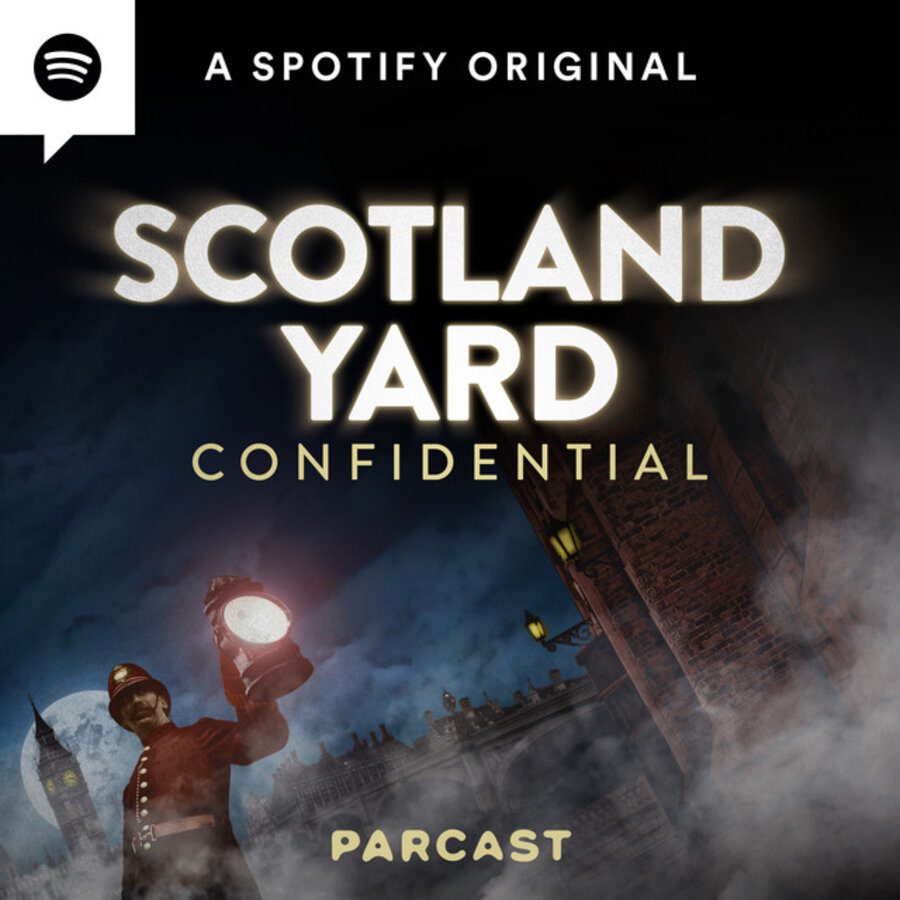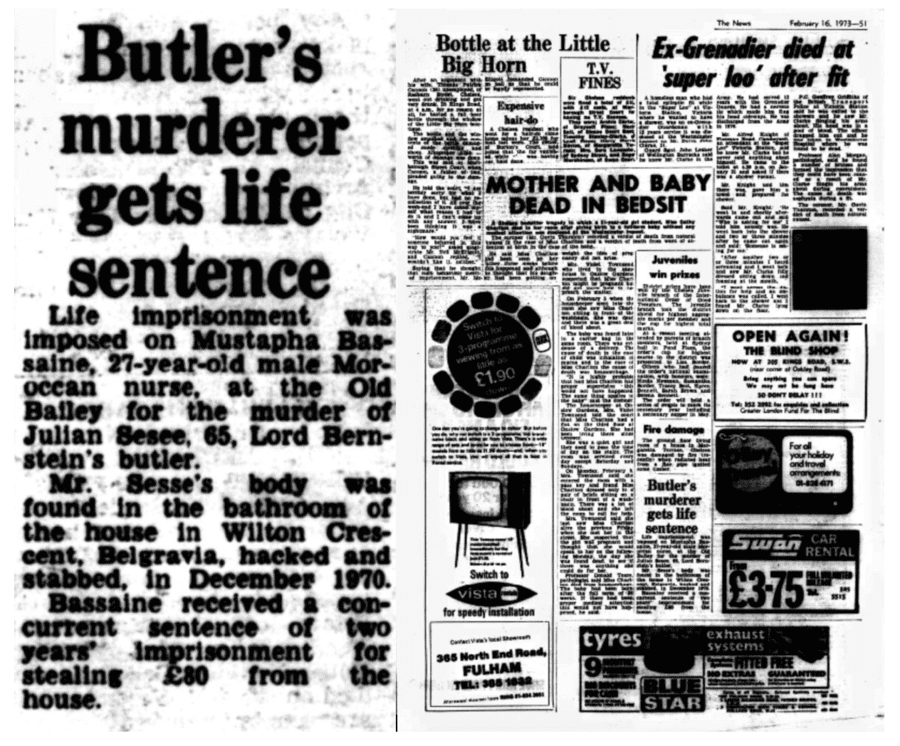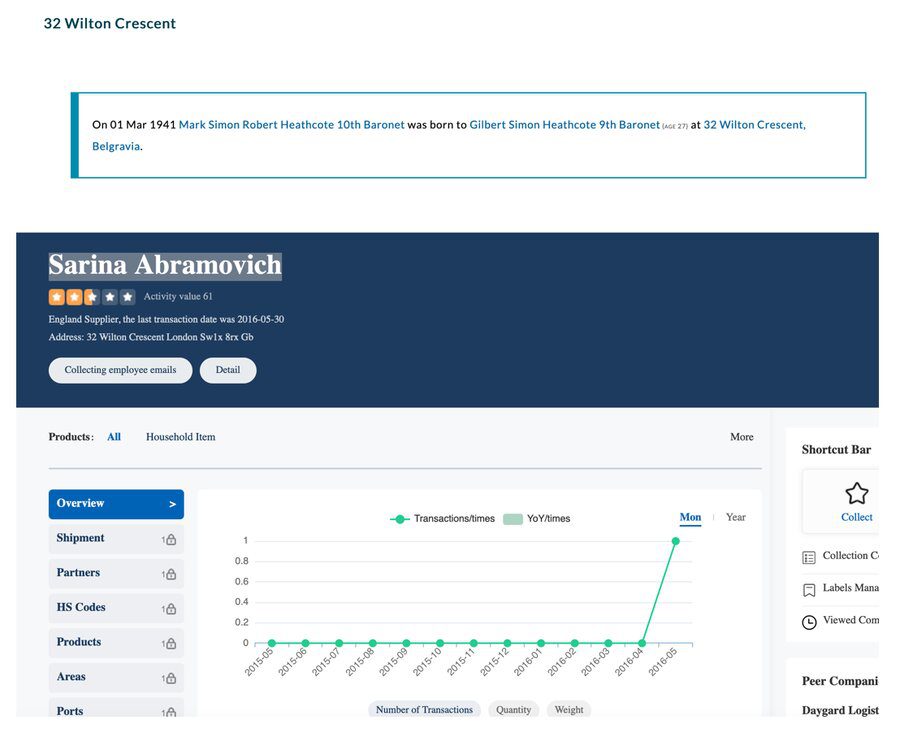 The Roll Call - SOCIAL BUTTERFLIES
< Categories