Matthew Steeples slams the vindictive campaign against YouTube sensation Sadie Quinlan – known as 'Yankee Wally' – by the mendacious 'Sussex Squad' groupies led by PR peddlers Omid Scobie and Christopher Bouzy and helped along by a bashful 'BuzzFeed News' busybody named Ellie Hall
The Duchess of Sussex has an inconvenient past she'd most certainly rather forget; her nemesis Sadie Quinlan (AKA 'Yankee Wally') has just such too.
Whilst witty Welsh warbler Quinlan served her time and has openly admitted her prior indiscretions, the mendacious minx that is the former Meghan Markle has most certainly never been open, for example, about her supposed past relationship with a gay porn actor known as 'Dirt Nasty.' She was also forced to apologise to the Appeal Court in London in November 2021 and has been called out for being a bully allegedly also.

Now, after a busybody Washington, D.C. based 'senior reporter' for BuzzFeed News named Ellie Hall last week produced a somewhat lacklustre 'article' linking the Duchess of Sussex's half-sister Samantha Markle to Sadie Quinlan, the latter's YouTube 'Yankee Wally' channel has been closed. It was done so after the snitch-on-her-sources Hall sent her so-called "evidence" to the social media video sharing medium and thereby proved herself not to be a "reportage writer" but instead a "troll-like campaigner."
According to joker-not-a-journo Hall, a clearly woke spokesman for YouTube named Jack Malon told her: "Upon review, we have terminated the 'Yankee Wally' channel for repeated violations of our harassment policy, which prohibits content targeting individuals based on intrinsic attributes. We enforce this policy equally for everyone, and channels that repeatedly violate or are dedicated to violative content are terminated."
Responding, Matthew Steeples of The Steeple Times commented: "Whilst the opinions of Sadie Quinlan might not to be everyone's taste, she is as entitled to her views as much as anyone else. Just like with the case of Shaun Attwood – whose YouTube account has also been removed on occasions – the process by which such occurs is clearly beyond strangely and stupidly regulated."
"Whilst YouTube is entitled to control its domain in whatever manner it chooses, the fact that a Welsh woman is 'cancelled' for simply discussing a topic clearly of interest to her nigh on 50,000 followers seems ludicrous in the extreme. Ms Quinlan, to me, seems as dangerous as a chocolate teapot whilst those campaigning against her – headed by PR peddlers Omid Scobie and Christopher Bouzy – are the true villains of this piece."
Elsewhere on Friday the Daily Express reported that after the Daily Mail diarist Richard Eden shared news that he had contracted coronavirus, a clear 'Sussex Squad' supporter with the handle @royals_sussex trolled him with a meme featuring the reprehensibly vindictive words: "If he dies, he dies."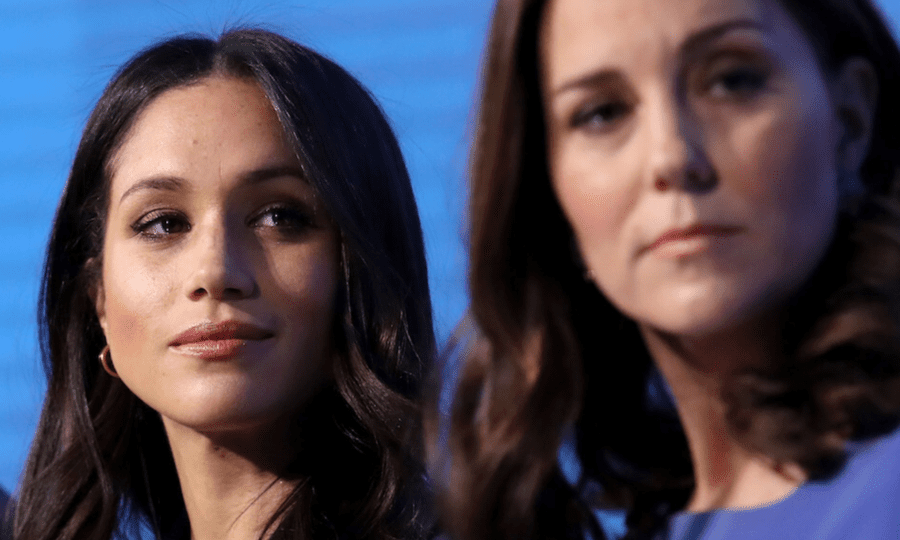 Can anyone solve a problem like 'MeGain'?
In November 2021, the duchess was forced to apologise to the Appeal Court in London for making a misleading statement in her privacy case against The Mail on Sunday's publishers.
Her very own father, Thomas, has called out her many untruths about him and others again, again and again.
Of her claiming having got married the day before she actually did, Mr Markle stated: "Lying about the archbishop? How can you say: 'We've been married three days before we got married'? Her lies are so obvious, I don't know why she says them."
Her very own half-sister, Samantha Markle, has called the woman formerly known as Meghan Markle out as a liar on multiple occasions also. It has been proven that the duchess's claim that she hasn't seen her sibling in over 20 years was proven untrue when a photo of the pair 13 years ago emerged.
Her very own half-brother, Thomas Jr., said of her: "I told Prince Harry, I think she's going to ruin your life. She's very shallow… She's a phony, a bully, a jaded, shallow, conceited woman."
The former Meghan Markle has been called out on multiple occasions for spinning stories against other members of the royal family, most especially the Duke and Duchess of Cambridge.
Staff who've worked for her have complained that she is a bully and investigations into this remain ongoing.
The Duchess of Sussex is a known manipulator of the press and paparazzis and it has been claimed that she'll "twist the truth" to get any headline she wants.
Questions remain as to how many times she's actually been married in total. Some say twice, some say thrice.
"Would you trust this woman with a bargepole?" is something often asked of this money motivated minx.