As Prince Harry literally shows himself as a complete prick by going on about his privates, Royal Marines commando turned acclaimed animal rescuer Pen Farthing slams him over animal suffering in Kabul
As the public ponders pugnacious Prince Harry's 'privates' given his pointless prattling about his not-so-significant anything but private 'member,' former British Marines commando turned Nowzad Dogs charity founder Pen Farthing took to Twitter to share that the Duchess of Sussex's drippy appendage's antics have forced him out of Kabul.
In a series of tweets and comments, Farthing, a war hero and author of the best-selling One Dog at a Time, observed:

"We now have to deal with Taliban officials directly in every aspect of daily life here. We were trying to put what happened here behind us. We don't need former soldiers bragging about numbers they killed, especially as it was all for nothing."
"People were killed for no reason. I was a royalist until today. Prince Harry should have thought through the security implications for those of us still in Afghanistan trying to bring about some good."
"It would be pretty difficult to get yourself out of any trouble you found yourself in here today, because there is no support. I just hope the Taliban don't decide to make any examples of the ex-military they can get to."
In other missives, both before and after his departure, he added:
"He never protected me at any point in my career thank you. And I have not targeted him. I have merely said he has been badly advised and puts former mil like me in quite a position as I am sat in Kabul… and THANK YOU for your support."
"Because the Taliban are now the ones in power & their measured response was the Taliban he killed had families & every media outlet in the world is promoting it… Which now makes ex-forces a potential target for a revenge attack especially those on their own with no protection."
"Well I was a Royalist until today…. Cheers #PrinceHarry You have been very badly advised I would probably say. And glad you thought through the security implications of those of us still out in #Afghanistan trying to bring about some good. #idiot #notmyprince."
"To the idiots who made dumbass comments in support of #PrinceHarry in my tweet below, know I have had to evac from #Kabul tonight in case of potential reprisal attacks on ex-forces people like me in the wake of his badly judged memoir… The animals suffer not me. You happy?"
Whilst a few responded by coming out in support of Prince Harry's ridiculous ramblings, the majority joined Farthing in condemning the disgrace that is now very much King Charles's estranged second son.
Amongst responses about this "traitor" were comments that included: "He's a disgrace to the nation," "he's a bell end," and a suggestion that "[he's] put a target on the whole country's back and the royal family" also. "He needs serious help," one very sensible person finally concluded.
Elsewhere, the Daily Mail's Richard Eden shared another very relevant piece of news about the already bargain-basement bucket book. He tweeted: "If you think Prince Harry's claims in his memoirs are shocking, imagine what he left out! His and Meghan's cheerleader Omid Scobie says lawyers at the publisher Penguin Random House sent back FORTY-ONE pages of questions after Harry's ghostwriter submitted a final draft."
Editor's Note – Unlike as is the case in many publications, this article was NOT sponsored or supported by a third-party.
Pictured Top – A war hero who now devotes his life to saving animals in conflict zones (left) and a pointless prick who spends his days profiteering and taking the dime of Netflix, Penguin Random House and Spotify (right).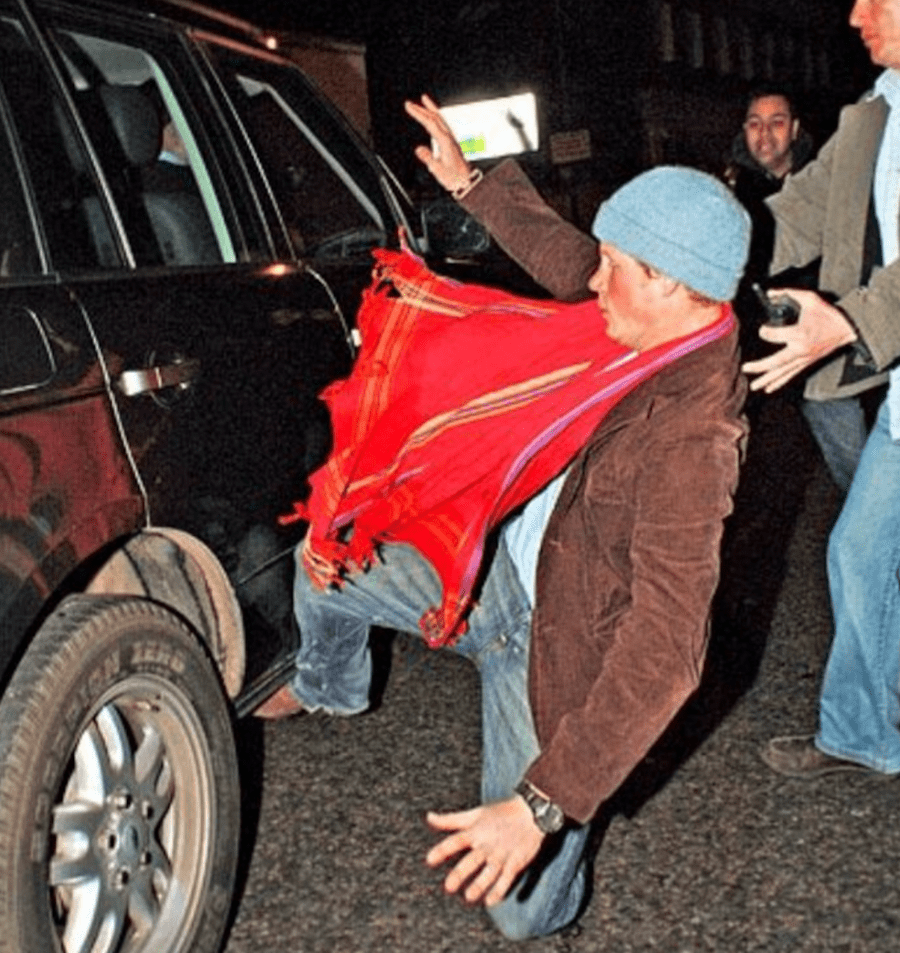 Twitter responds to Pen Farthing's comments…