As the dopey Duchess of Sussex is derided for her "me, me, me" speech in Manchester, her pugnacious PR peddler Omid Scobie continues his cretinous campaign against her husband's family
Today, as the new Prime Minister Liz Truss heads to Balmoral to see the Queen, it remains unknown as to whether her grandson Prince Harry and his wife – currently in Europe bigging themselves up in spite of the public clearly not wanting them present – will bother to do the same and pay a visit also.
In Düsseldorf today for the Invictus Games but said to be have "free time" tomorrow before being expected at the WellChild Awards in London on Thursday, the Duke and Duchess of Sussex were deservedly slammed by Gyles Brandreth yesterday on ITV's This Morning programme.

Speaking of the dastardly duo, the much-loved veteran broadcaster and author declared: "The number of people being as sympathetic to them [the Sussexes] as they were initially does seem to be sort of thinning out a little bit… Once you make yourself the story, then you yourself become the story. What should be the story is the good works that you are doing… but, in fact, what we're talking about is the family rift."
Unsurprisingly, elsewhere the MailOnline's Mark Duell referenced an intervention by Omid Scobie – who he termed "Meghan and Harry's friend and trusted media partner" – in which the feckless Finding Freedom 'author' laughably claimed: "This is very much about the work [that the couple] wanted to do ever since they stepped back." The leading "Sussex Squaddie" and all-round troll did, however, fail to mention what role paymasters' Netflix and Spotify would play in the charade and also neglected to justify his continuing campaign against other members of Prince Harry's family.
Turning to the speech to 2,000 young people in Manchester yesterday by the Duchess of Sussex, The Sun's Sarah Grealish reported on a "Meg-A Snub" and shared news of the former Suits actress and her drippy husband being "booed and branded 'fake royals' by [the] crowd on [their] 'me, me, me' mini-tour." The duchess referenced herself an astonishing 54 times during her 7-minute "nonsensical" tirade before the assembled gathering at the One Young World youth gala.
Grealish added that the couple were faced with "anti-royal placards" and "one woman accused Meghan of being a 'liar and a hypocrite' and of launching an 'attack' on the royal family." Another, "Janet from Manchester" is said to have added: "She's a fake humanitarian and a fake feminist. She's a social climber… She thought she could be a celebrity in the royal family and she's the most toxic, divisive woman I've ever heard of in my life."
Pictured top – Plastic-not-anything-but-fantastic PR peddler not-a-journalist Omid Scobie (left) and his delusional puppet mistress, the Duchess of Sussex (right) yesterday in the north of England.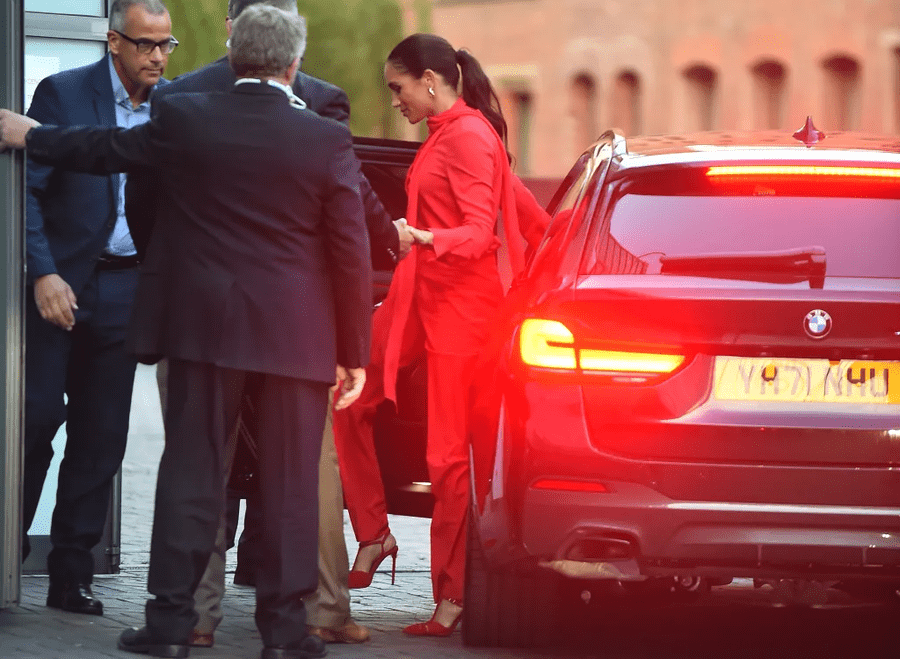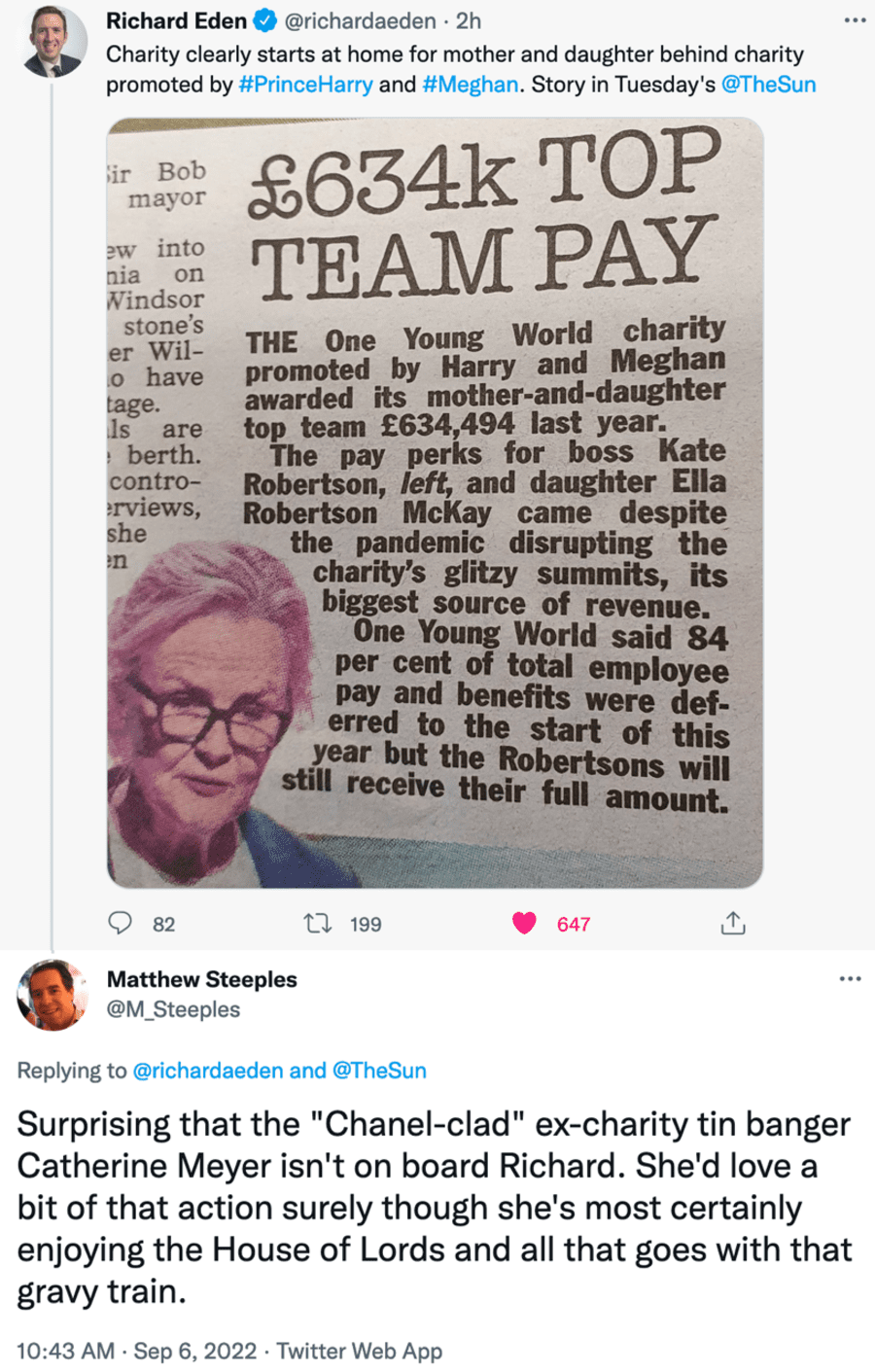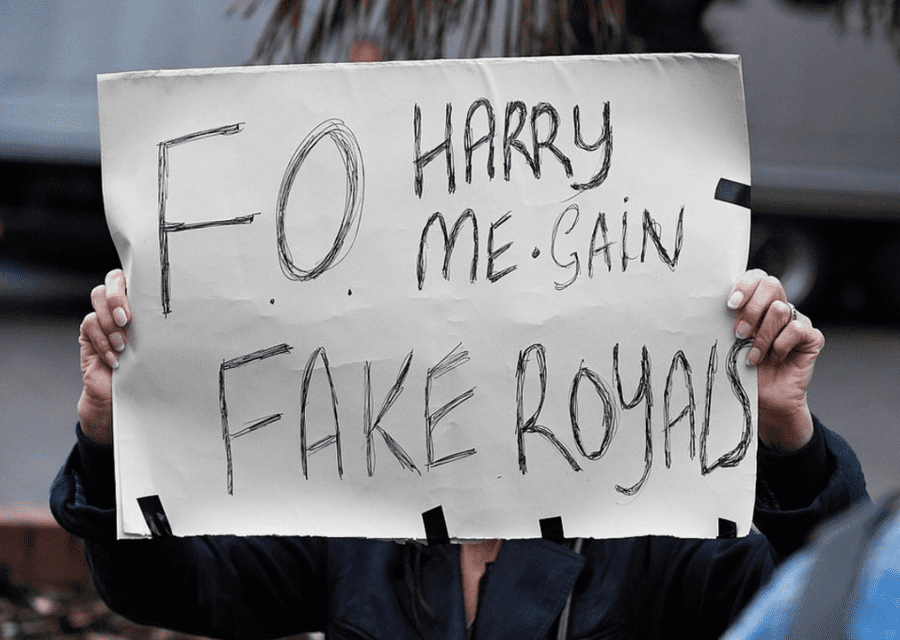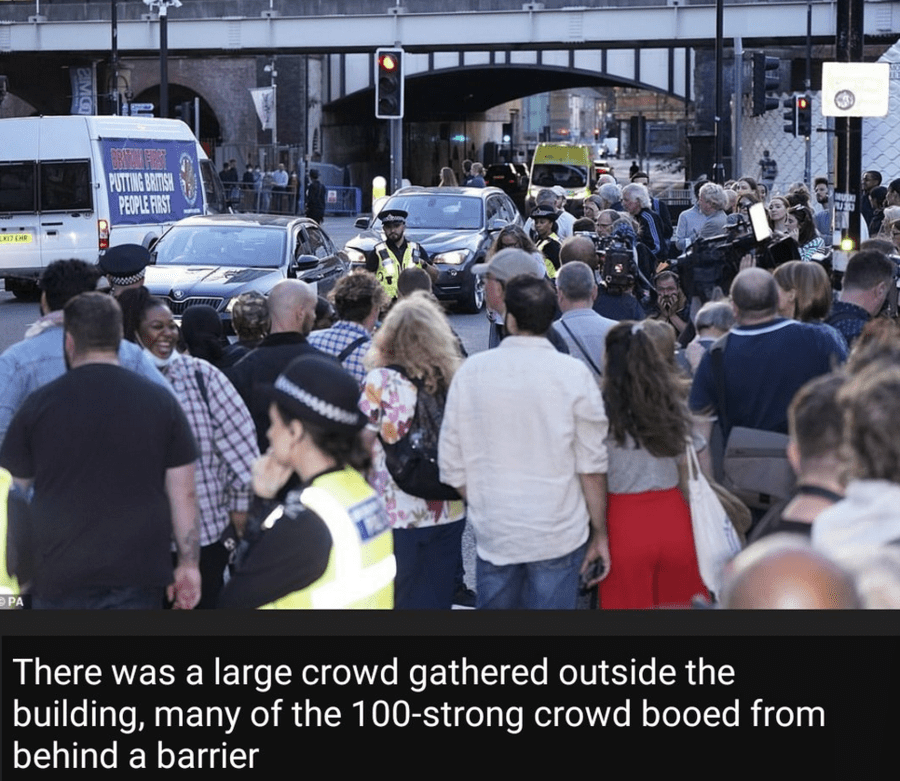 What's the truth about the stories that abound about the Duchess of Sussex?
In November 2021, the duchess was forced to apologise to the Appeal Court in London for making a misleading statement in her privacy case against The Mail on Sunday's publishers.
Her very own father, Thomas, has called out her many untruths about him and others again, again and again.
Of her claiming having got married the day before she actually did, Mr Markle stated: "Lying about the archbishop? How can you say: 'We've been married three days before we got married'? Her lies are so obvious, I don't know why she says them."
Her very own half-sister, Samantha, who is currently bringing a defamation case against her, has called her out as a liar on multiple occasions also. It has been proven that the duchess's claim that she hasn't seen her sibling in over 20 years was proven untrue when a photo of the pair 13 years ago emerged.
Her very own half-brother, Thomas Jr., said of her: "I told Prince Harry, I think she's going to ruin your life. She's very shallow… She's a phony, a bully, a jaded, shallow, conceited woman."
The wife of Prince Harry has been called out on multiple occasions for spinning stories against other members of the royal family, most especially the Duke and Duchess of Cambridge.
Staff who've worked for her have complained that she is a bully and investigations into this remain ongoing.
The Duchess of Sussex is a known manipulator of the press and paparazzis and it has been claimed that she'll "twist the truth" to get any headline she wants.
Questions remain as to how many times she's actually been married in total. Some say twice, some say thrice.
Did the 'Montecito Meddler' meet Prince Andrew or Prince Harry first? Rumours abound that she could have spent time and holidayed with the former as long ago as 2001 and that her claim to have no prior knowledge of the royal family until 2016 is just utter baloney.
"Would you trust this woman with a bargepole?" is something often asked of this money motivated minx.