The Maxwell mess continues… Ghislaine Maxwell trial commentator for CNN Page Peter drowns in Georgia as Jeffrey Epstein whistleblower Maria Farmer curiously claims she was planning to move in with his Ponzi scheming "mentor" Steven Hoffenberg before his death; separately Maxwell gets sued by another of her former lawyers.
On Sunday, 55-year-old constitutional law attorney Page Peter – whose commentary for CNN during Ghislaine Maxwell's trial was noted – became the latest with a link to the mucky madam and her case to meet an unfortunate end when he tragically drowned off the coast of Georgia.
Whilst Mr Peter was pronounced dead at the scene, his son, who had been swimming alongside him, fortunately was rescued and meanwhile in other news on Tuesday, The Sun's Chris White "exclusively" revealed that Jeffrey Epstein's "mentor" Steven Hoffenberg was "due to move in with the late paedophile's first whistleblower… [and] victim" Maria Farmer "just before he died."

Grifting conman Hoffenberg, who left behind 200,000 victims of his Ponzi scheme when his decomposing body was found in August, was ludicrously lauded by Farmer as being "like an angel to all the survivors." Going further of the born-again Christian criminal, the 52-year-old ex-receptionist added:
"I was his family. He was my family. I've never had a real father, Hoffenberg was like a father to me. He was loving and kind, and he was full of remorse about trusting Epstein."
"He spent all of his days trying to make up for what he overlooked about Epstein."
"He lived off social security, eating barely anything. He had £1,130 ($1,300, €1,301 or درهم4,774) a month to live on including rent. That's why I wanted him to come here because he wouldn't have to pay rent, so he would have a bit more money."
"He would not let me give him anything, but I finally got him to agree because I had a place for him to live, we decorated the room for him."
"We were writing a children's book together. But then he got really, really sick – and that was a month before he died. He died at home alone."
"I'm glad that he's no longer suffering. But I can tell you this, people really missed out on a great man because I got to know him."
"He was there for us all the time. He helped if I had any legal questions, and I didn't want to bother my lawyers, I could call him and he had the answers, as he'd retrained as a lawyer in prison."
"He was a sounding board for us. Hoffenberg felt culpable because he didn't pick up on Epstein, just like I didn't at first. You feel completely guilty."
"He always said: 'I just need to make up for everything that's ever happened.'"
"He was the biggest supporter to all the survivors. He prayed for each of them every day."
In another development, on Tuesday also, the Daily Beast's Kate Briquelet shared that Kyle R. Waldner, a counsel in the U.S. Virgin Islands office of Quintairos, Prieto, Wood & Boyer, P.A. have followed Haddon, Morgan and Foreman, P.C. – who are suing the 'Bouncing Czech's' deviant daughter, her estranged husband Scott Borgerson and her brother Kevin Maxwell for £763,285 ($878,302, €879,247 or درهم3.2 million) in unpaid legal fees – and have announced they "would stop representing her unless payment was received."
In a filing in late August, Kyle Waldner of the firm "indicated that he [had] informed Kevin Maxwell, and [Ghislaine] Maxwell herself in a letter to her in prison at FCI Tallahassee."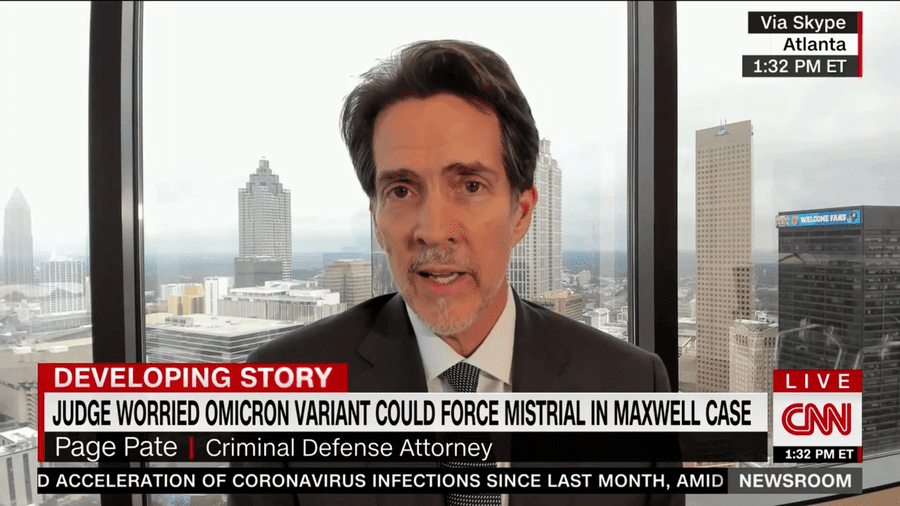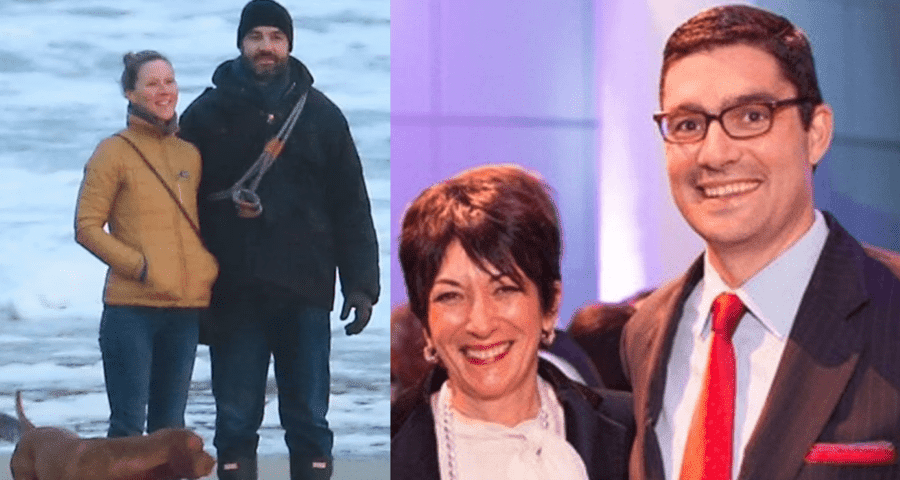 The 'Curious' Deaths Connected To Jeffrey Epstein And Ghislaine Maxwell That Continue To Stack Up…
People who've moved in the orbit of Jeffrey Epstein and Ghislaine Maxwell do have a habit of coming to 'sticky ends' – amongst them:
Pension pot plundering tea leaf Robert Maxwell (death by 'falling off the back of a boat' in the Canary Islands, Spain on 5th November 1991).
Palm Beach based Ponzi schemer and paedophile Jeffrey Epstein (death by 'suicide' in prison in New York, USA on 10th August 2019).
Palm Beach based Ponzi scheming crook Bernard L. Madoff (death as a result of chronic kidney disease on 14th April 2021 in Butner, North Carolina).
Palm Beach based Marvin Weiner and his wife Sondra, the sister of Ponzi schemer Bernie Madoff (death by murder-suicide in Boynton Beach, USA on 17th February 2022).
Molester model agent and alleged paedophile Jean-Luc Brunel (death by 'suicide' in prison in Paris, France on 19th February 2022).
Convicted Ponzi scheming Donald Trump associate and self-publicist Steven J. Hoffenberg (death by causes yet unknown on date yet unknown in Derby, Connecticut, USA, decomposing body found on 23rd August 2022).
Attorney and trial lawyer Page Pate (death by drowning on the coast of Georgia on 11th September 2022) – his commentary on Ghislaine Maxwell's trial was noted.