Simpleton Sarah, Duchess of York "pauses" her unsurprisingly unpopular 'Fergie & Friends' YouTube channel as her increasingly friendless husband continues to face sexual assault allegations in New York
Sarah, Duchess of York – a wack job woman who has never confirmed whether she actually ever repaid the loan she took from the croaked paedophile Jeffrey Epstein – predictably made a prat of herself when she returned from the £18 million ($24.5 million, €21.6 million or درهم90.1 million) ski chalet she currently co-owns.
Asked at Heathrow Airport about the ongoing legal case against her non-sweating, Pizza Express loving (with no witnesses of any kind, naturally) ex-husband (with whom she continues to live rent free), 'The Duchess of Dim' simply responded: "Onwards and upwards." She did so, it seemed, without a care in the world about the embarrassment she and her increasingly friendless rotten sidekick have caused the royal family in general and the Queen in particular and she did so in her typically childlike fashion.

Now – perhaps on the advice of the likes of PR prattlers such as the disgraced ex-head honcho of Bell Pottinger James Henderson – the lover of a bit of toesucking mother of Princesses Beatrice and Eugenie has decided to "pause" her daily updates of content to her YouTube channel, Fergie & Friends.
Aired to just 42,500 subscribers – a surprisingly miniscule number given her alleged "regal stature" – 543 videos have been uploaded to Fergie & Friends since its inception in July 2016. On it, this wayward wastrel has bizarrely banged on about banal subjects that have included bathtub teddies, farting, grizzly itches, monsters and pig's up noses and she's backed this up with ridiculous remarks to media commentators on other occasions such as: "I found consolation in sausages."
Elsewhere, in The Sunday Telegraph three days ago, 'Randy Andy's' guffawing chum Camilla Tominey surprisingly turned on the couple. In an article titled: "Inside the financially perplexing world of Prince Andrew," the associate editor declared: "Some might say they are on a slippery slope" and added: "The couple, who still live together at Royal Lodge, Windsor, despite divorcing in 1996, have continued to behave like frontline royals, even though those days are long behind them…  Just how are Andrew and 'Fergie' still affording their jet-set lifestyle?"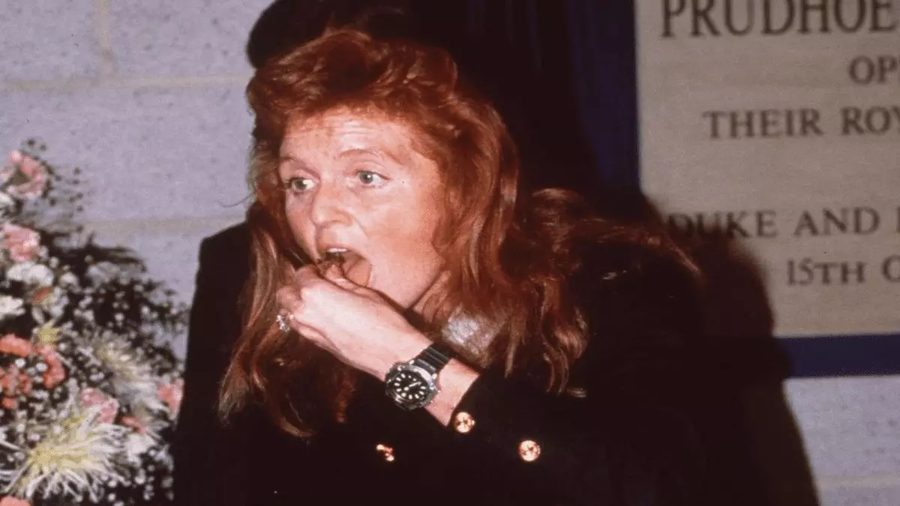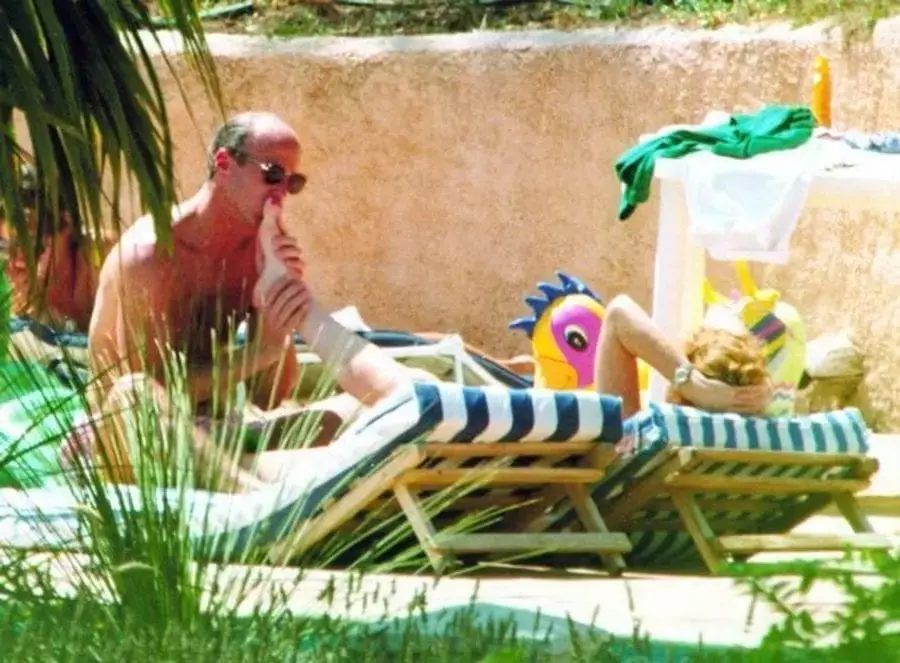 Sarah, Duchess of York's most ridiculous remarks
"One of the worst headlines said 82% [of the population] would rather sleep with a goat than Fergie. It's never left me."
"They tried to put the little redhead in a cage."
"I have been in the gutter."
"As long as it is hot, wet and goes down the right way, it's fine with me."
"With every smell, I smell food. With every sight, I see food. I can almost hear food. I want to spade the whole lot through my mouth at Mach 2. Basta!"
"We all sit round the table and eat together. Andrew and I believe in total parent unity. We're best friends."
"I would quite like to go on Dancing With The Stars. I would like somebody to teach me to tango. I do know the show and my children would be so proud of me."
"I met [Prince Andrew] when I was 12, and I said: 'I'm going to marry him.'"
"I left my marriage knowing I'd have to work. I have."
"I didn't want a divorce, but had to because of circumstance."
"I wish we'd never got divorced. He and I both wish we'd never divorced, but we did. I wish I could go back and be the bride again, but I can't."
"I felt that I ostracised myself by my behaviour, by the past, by living with all the regrets of my mistakes, that I sort of wore a hair shirt and beat myself up most of the day thinking and regretting why did I make such a mistake. Why have I made so many mistakes?"
"You look at the devil in the face, which you do. Then you forgive, and you say: 'OK, I've made almost a mistake that will never be forgotten,' and forgive."
"I was so out of control with desperation… I was looking for quick fixes in the places I wouldn't normally look… I've been a huge overtrusting, idiotic, stupid woman that went to look for the perfect situation, and that's all I can say really."
Prince Andrew's most ridiculous remarks
"I could have worse tags than 'Airmiles Andy' – although I don't know what they are."
"People say to me: 'Would you like to swap your life with me for 24 hours? Your life must be very strange.' But, of course, I have not experienced any other life. It's not strange to me."
"There's a slight problem with the sweating because I have a peculiar medical condition which is that I don't sweat or I didn't sweat at the time and that was… was it… yes, I didn't sweat at the time because I had suffered what I would describe as an overdose of adrenalin in the Falkland's War when I was shot at and I simply… it was almost impossible for me to sweat. And it's only because I have done a number of things in the recent past that I am starting to be able to do that again. So, I'm afraid to say that there's a medical condition that says that I didn't do it so therefore…"
"We can't be certain as to whether or not that's my hand on her whatever it is, left… left side … [of the photograph with Virginia Roberts] Nobody can prove whether or not that photograph has been doctored but I don't recollect that photograph ever being taken."
"I went [to Jeffrey Epstein's house] with the sole purpose of saying to him that because he had been convicted, it was inappropriate for us to be seen together. And I had a number of people counsel me in both directions, either to go and see him or not to go and see him and I took the judgement call that because this was serious and I felt that doing it over the telephone was the chicken's way of doing it. I had to go and see him and talk to him."
"[Jeffrey Epstein's house] was a convenient place to stay. I mean I've gone through this in my mind so many times. At the end of the day, with a benefit of all the hindsight that one can have, it was definitely the wrong thing to do. But at the time I felt it was the honourable and right thing to do and I admit fully that my judgment was probably coloured by my tendency to be too honourable but that's just the way it is."
"I've always been told I was extremely well behaved as a kid."
"If you're a man it is a positive act to have sex with somebody. You have to … take some sort of positive action and so therefore if you try to forget it's very difficult to try and forget a positive action and I do not remember anything."
"It's slightly complicated for people to grasp the idea of a head of state in human form."
And finally, stating the bloody obvious: "Today is reality. Yesterday is history."