Matthew Steeples suggests Jim Davidson should admit he got it wrong in suggesting returned to jail paedophile Gary Glitter was a "remorseful' man who "looked ready to start a new life"
This morning, the washed-up wazzock and all-round scumbag that is Jim Davidson OBE was trending on Twitter after an interview with the 'Mouth of the Sewer' that is GB News' Dan Wootton last night.
Whilst Davidson – a foul-mouthed '5×3' (five kids by three of his five wives) – used the interview to bang on about "smug" Gary Lineker and how he "never particularly felt welcome" at the BBC, he neglected to comment on his thoughts on the real trending news, that of the filthy paedophile Gary Glitter being returned to jail after just 38 days in a bail hostel after breaching his licence terms.

Glitter – who was caught and photographed by another bail hostel resident using a smartphone to access the 'Dark Web' via something called 'The Onion' to attempt to snare further victims – had been visited by Davidson at the Isle of Wight prison where he was then housed by the former supermarket shelf-stacker Davidson in 2019.
Afterwards, in June 2021, Davidson shockingly and rather casually shared of his child abusing 'chum':
"I spoke to Paul [Gadd, AKA 'Gary Glitter'] when I visited The Verne [prison] two years. He's remorseful and he looked ready to start a new life."
Instead of remarking on this very, very clear 'error of judgment,' speaking to Dan Wootton on GB News yesterday regarding the BBC's #GaryGate debacle, Davidson raged:
"My political interest was cast upon me way before at Thames Television when I had The Jim Davidson Show and a man called John Howard Davis, who was a BBC producer, turned up and got rid of me and Benny Hill overnight."
"And then, about a year later, I got a little cassette, a VHS, dropped on my desk by my manager and it [sic] said: 'The BBC want you.'"
"I said: 'What's that?' They [sic] said: 'They want you to do this, it's some rotten show about snooker, so me and John Virgo went and did that show and I never particularly felt welcome there."
"I was a smell under peoples' noses and then one day Bruce Forsyth went sick and I stepped in and did The Generation Game. I replaced him just for a day and I wasn't particularly good, but it made Bruce get better very quick."
"When he went to do his new deal, they said: 'No, we've got Jim Davidson' and I did The Generation Game for seven years. I did The Big Break for twelve seasons and seven seasons of The Generation Game."
"Now look at the BBC. I'm totally erased; I am the statue that's thrown into Bristol Docks… They gave me a million quid to go away. I had a contract with a million quid's worth of wages and they said: 'We'll give you a million quid if you go away; please don't tell anyone," but I told you 'Danny Boy' [Dan Wootton]."
"I was worse [than anything else] because I was a working-class Tory. I was a traitor and I like to mess about and have a laugh and be rude and stuff on the rehearsals and it was all pretty much frowned upon."
"They're more concerned in being woke and ticking boxes. You know, ticking boxes; the man said to me: 'We have to have 8.9% ethnic minorities on every show' and so if you couldn't get anybody that wanted to come on Big Break who was of non-white persuasion, you had to go out and kidnap some poor bugger and throw him in."
"You know, err, it was daft and do you know what I learnt there, and I've been in the business forty-seven years… I'm nearly one-hundred… So, you learn a thing or two about the BBC and it's full of people that don't know how to make programmes. I had to tick a box and I had to be silly."
"Now, I wouldn't have thrown Lineker off like that and having a boss called Tim. Now come on, how scary is a Tim?"
"Now, anyway, you wouldn't throw someone off; just turn them off. I can understand that it's taxpayers' money and I hate the BBC with a passion. It's a toss-up between them and the NHS who I hate the most, but I, you know, I wouldn't have got rid of him because now Tim's shown himself as lily livered."
"[Lineker] can now say what he wants, can't he? He's won and he's going to be even smugger. Smug, smugger."
"It's upto Tim and all those silly people [what the BBC does next] and now they want to get rid of the chairman 'cos he arranged some loan or helped Boris [Johnson]. Now, everyone's just picking on one another. I think the BBC have lost the public; they've lost the dressing room."
"You know, who do we watch now? GB News, anything but BBC. What does the BBC stand for? 'Bring Back Corbyn,' 'Bring Back Communism.'"
"You know, it is a joke and we have to pay for it whether we like it or not. You know, let's scrap it and watch GB News all day long.
Responding, this morning on Twitter, I asked:
"As Jim Davidson trends, should he apologise for his June 2021 remark: "I spoke to Paul Gadd [Gary Glitter] when I visited The Verne [prison] two years ago. He's remorseful and he looked ready to start a new life" given the paedo has been recalled to prison after being caught on Dark Web?"
Other Twitter users took up the mantle and amongst comments were:
"I wonder if Jim Davidson still believes that Gary Glitter is remorseful and ready to start a new life?"
"Remember when Jim Davidson was funny? Me neither."
"Fun Fact: For years the BBC didn't give a flying sh*t about their right-wing so-called 'comedian' Jim Davidson's racist/misogynistic stage show when he was hosting their flagship Saturday night show 'The Generation Game' #IStandWithGaryLineker."
All that Glitters is not gold; all that is Jim Davidson is utterly toxic and now it is time for the latter to apologise for getting it well and truly wrong about one of the most evil men ever to set foot on this planet.
Editor's Note – Unlike as is the case in many publications, this article was NOT sponsored or supported by a third-party. Follow Matthew Steeples on Twitter at @M_Steeples.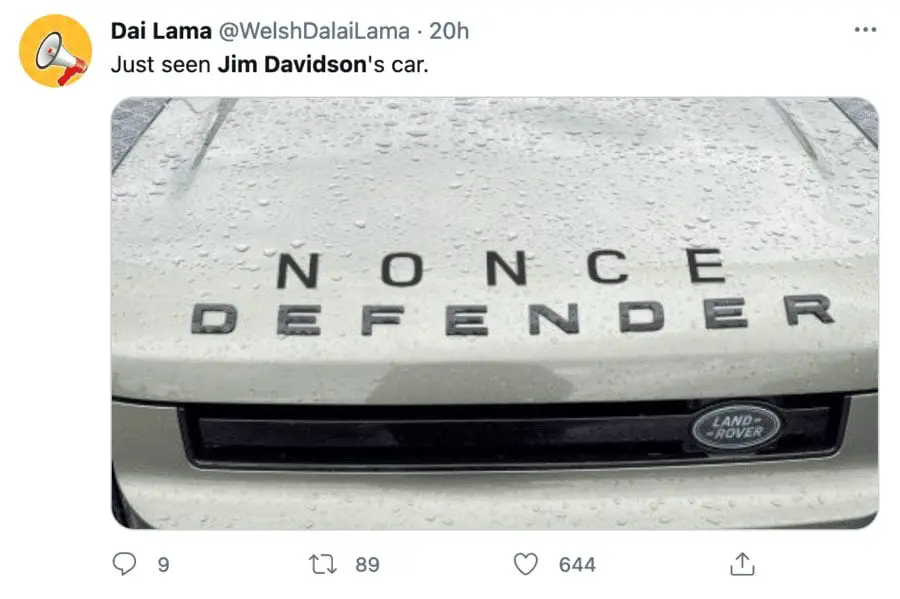 Deserved "Public Hate Figure" Jim Davidson OBE's Worst Moments…
On Great Yarmouth:
"Full of fat children of all colours."
On London and the UK:
"I am never coming to London again… I may as well go to Dubai and be an ethnic minority there than wait five years till I become one here."
On former UKIP leader Nigel Farage:
"The Jim Davidson of the political world."
On beating up one of his four ex-wives:
"We're like a couple of boxers. On the first occasion, I poked her in the eye by accident. I actually went for the mouth… The second time I gave her a shiner. I threw a bunch of keys which whacked her in the eye. Just for a giggle she kept blackening it up to make it look worse."
"I took the wife out last night; one punch!"
On supposedly giving up on making jokes about black people:
"I can't do impressions of Frank Bruno or Ian Wright? That's racist, is it? But I can do Sven-Göran Eriksson?"
"I'm not going to get on my knee, and I'm not going to go ever black person I see, 'hail you.' I'm not going to apologise for the past; the past was the past."
On Black Lives Matter protestors:
"Pondlife… F**king stupid."
Of his thoughts about his chum Boris Johnson:
"Don't listen with mother."
On Piers Morgan (after he was paid to appear on his Life Stories programme):
"You don't deserve to listen to anyone's life story because you don't f**king listen."
On the BBC and the NHS:
"I was a smell under peoples' noses… I'm totally erased; I am the statue that's thrown into Bristol Docks… They gave me a million quid to go away."
"I hate the BBC with a passion. It's a toss-up between them and the NHS who I hate the most."
Proving himself the ultimate 'Brain of Britain':
"People who do stupid things with hazardous materials often die."
After being declared bankrupt:
"My problem is money."
On himself:
"I could cure Aids and give £1 billion to womens' groups and people would still think I was a racist, sexist twat".
"I'm a homophobic arsehole."