"Which one is actually worse?" asks Matthew Steeples. 'TikTok tearway twerp' Bacari-Bronze O'Garro (AKA 'Mizzy') or 'bigoted braggart bully' Talk TV host Andre Walker?
The bombastic bore that is the self-styled "House of Commons staffer turned proper rebel" and "fastest growing YouTuber on the right" Andre Walker has been lauded in the media in recent days for having a tempestuous temper tantrum and throwing the bombastic bore that is the "TikTok tearaway" that goes by the nickname 'Mizzy' off his Talk TV show. Whilst, however, nobody in their right mind would excuse the appalling antics of the latter, it is now time to remind of the appalling antics of the former; here, in fact, are two moronic mental cases who actually deserve one another.
'Mizzy' – whose actual name is Bacari-Bronze O'Garro – is someone who has come to public attention only in recent weeks. This self-declared "literal genius" and "face of the youth media personality" is simply best known for using social media platforms including Twitter to behave appallingly. On the channels he uses, this disgraceful dumbo has been shockingly filmed:
Stealing a dog from an elderly woman in a park.
Invading the home of a family and pretending he was trying to find a study group when called out; of this he remarked: "I wouldn't really call it terrorising, I'll just call it more having fun."
Leapfrogging over an orthodox Jewish man and stealing his hat.
Destroying books in a library by tearing their pages apart.
Asking women minding their own business in the street: "Do you want to die?"
Saying: "Hate brings money. Hate brings likes, brings views – it doesn't matter" after he had been fined by the courts, tagged and given a community protection order.

Meanwhile, 'Wack Job Walker' – a self-declared "fat, northern… bit of a bruiser" who branded The Steeple Times "fake news" before blocking our site in May 2017 and a clearly stir-fried of mind moron who used to work for Donald Trump's decidedly deviant son-in-law Jared Kushner – is a chubby chump I first met in the mid-1990s. I remember him back then as loud and ludicrous, but in the years since, this ex-Breitbart Brexiteer bore became best known for simply hurling his toys out of his oversized pram whenever anyone dared question the gibberish he spouts.
Far-right provocateur Walker – whose career 'highlights' have included being forced to resign as a political aide after being exposed smearing colleagues in 2010 and for his connections with the Tatler Tory Mark Clarke and events that culminated in the suicide of another activist named Elliott Johnson in 2015 – himself went viral 'Mizzy-style' in June 2017.
At that time, Walker showed himself as beyond shockingly stupid when shared an image of himself wielding a sword on a terrace at the Palace of Wesminster. Accompanying it, he tweeted: "A bounty on my head. Any #ISIS terrorist that kills me gets £50k. I'll give my address. No police. But I've got a sword. Good luck." Quite rightly universally condemned and called out as an irresponsible moron, this noxious nitwit subsequently moved on from his New York Observer column for Kushner to now hosting a show on the Rupert Murdoch owned Talk TV.
Now, after joining fellow hypocrites including the BBC's Kirsty Wark on Newsnight and Piers Morgan – also on Talk TV – in inviting O'Garro onto his show, former 'Tory Boy' Walker has proven that he is still someone who'll put gaining attention over public decency. What on earth were these three thinking in giving a platform to an 18-year-old ignoramus imbecile? I say: You've all been played; shame on the lot of you.
Editor's Note – Unlike as is the case in many publications, this article was NOT sponsored or supported by a third-party. Follow Matthew Steeples on Twitter at @M_Steeples.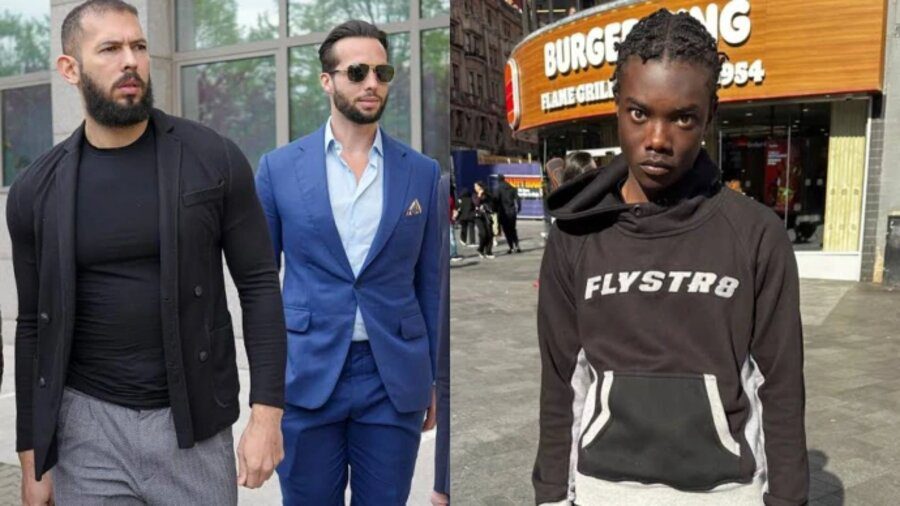 Twitter reacts…