Whilst Cardinal (John) Henry Newman got made a saint, Carrie Johnson's Abba dancing buddy Henry Newman has been binned and turfed out with the rubbish
Oxford University educated Cardinal John Henry Newman was canonised as a saint in the Catholic Church in October 2019. Meanwhile earlier that year, his namesake, a spad of plainer birth but of the same alma mater, "discretely charmed by the bourgeoisie" Henry John Newman, got himself elevated when his Abba dancing partner, Carrie Johnson, got her clammering claws on the keys to the nation's second most famous home, 10 Downing Street.
Now, whilst supposedly "sublimated homosexual" Saint John Henry Newman C.O. – despite having being dead for 132 years – is considered a "national treasure" and described as "the first English saint of the modern era" according to The Tablet, his openly gay namesake was this weekend turfed out of Downing Street with the rubbish.

Gone for Brexiteer 'Bin Boy' Henry Newman – who was bizarrely photographed pointing at bags of refuse in Camden in 2017 whilst standing to become a councillor – will be the days of quaffing booze on the terrace of the half acre garden behind the official residences of the Prime Minister and the Chancellor of the Exchequer. Now, instead, this graduate also of equally fabled institutions including Harvard and the London School of Economics, will have to pleasure himself with a pint in a pub in The Marquis of Granby after days working in the less salubrious surrounds of Marsham Street back with his supposed sometime flatmate Michael Gove.
According to the Daily Mail's Andrew Pierce this morning, Newman was so important to Carrie Johnson that the Prime Minister allowed him to celebrate his 38th birthday last summer – hardly a milestone of any note – with a lavish bash at Chequers, the grace-and-favour residence intended for entertaining visiting statesmen and international dignitaries.
"It turned out to be a very high-spirited affair," Pierce reported, with "Housing Secretary Michael Gove riding pillion as Boris Johnson took him on a joy-ride on his second-hand Yamaha motorcycle around the grounds. Gove clasped his hands around Boris's ample waist as they nudged speeds of 55mph, while Newman – clutching a flute of champagne – laughed and cheered."
Gone now are such privileges and gone also is Newman's desk close to Boris Johnson's study and instead this alleged "Chatty Rat" – if we are to believe Dominic Cummings – "has been banished to work with his former mentor Gove at his departmental HQ a 15-minute walk away in Marsham Street." This once influential spad – whom once suggested on Facebook: "[What I'm] thinking [is that] this country needs is a new taskforce" – it appears, has been disposed just like a binbag full of stinking, rotten fish.
For Newman, this downgrade will no doubt seem heartless and unfair, but, as Pierce added: "It was [his] intimate relationship with Mrs Johnson that has proved his undoing." He now faces likely criticism into what went on with 'Partygate' in Sue Gray's report and as the journalist concluded: "There will be fewer cosy chats in the Downing Street flat in the future."
Elsewhere, in a 'Comment' piece this morning, The Sun declared: "Only time will tell if the 'greased piglet' [Boris Johnson' left it too late to escape" slaughter by his very own party. They neglected to remark on how it will continue to go from bad to worse for his spendaholic, power crazed wife 'Carrie Antoinette' now that she's lost "her rock" and equivalent of Paul Burrell to the late Diana, Princess of Wales.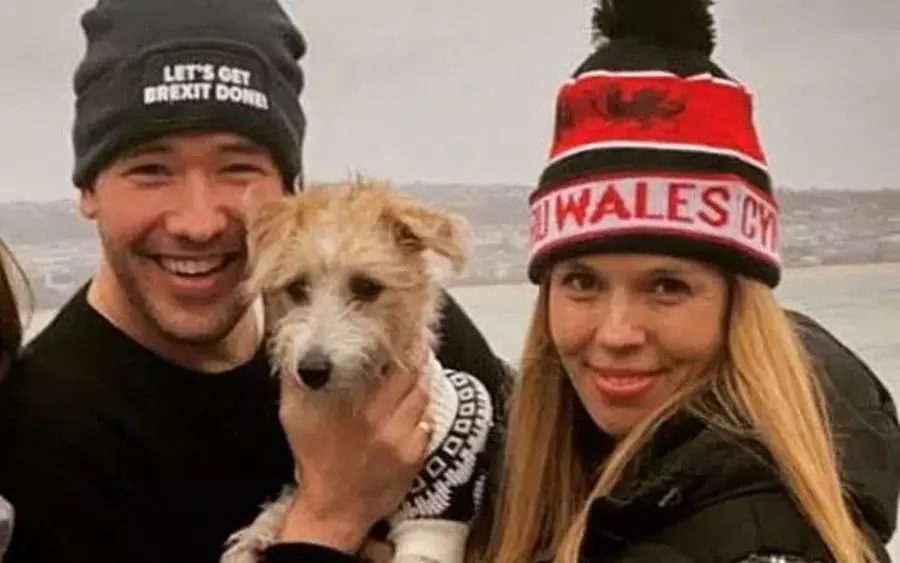 'Bin Boy' Henry Newman's words of wisdom on Facebook…
"Is drunk."
"Is opening an organic box."
"Is discreetly charmed by the bourgeoisie."
"Is drowning in honey, stingless."
"Once you kill a cow you gotta make a burger."
"Wondering if he is really a top concern for US immigration."
"Waiting for Jacqui Smith to resign."
"Is dancing, dancing, dancing… Is listening to rumba in W. Hartford… Is dancing in the dark… Is missing dancing."
"Is listening to the Stones while the economy collapses."
"Is watching his tan fall off."
"Hates people who don't know how to use a rowing machine."
"Is thinking what this country needs is a new taskforce."
Descriptions of Henry Newman by…
Boris Johnson:
"One of my three musketeers."
Carrie Symonds:
"One of my four favourite people."
Toby Young:
"He is a new role model… If you were a [politics show] booker who had to find someone… Newman was the only name on your Rolodex."
"As the oxygen went out of Theresa May's premiership, and her withdrawal agreement began to breathe its last, the great balloon of his career became more and more inflated."
Dominic Cummings:
"All the evidence [regarding the second lockdown leak] definitely leads to Henry Newman… I'm just trying to get the communications data to prove it."
An unnamed "senior government source":
"The allegations against Henry Newman are entirely false. He wouldn't be working in Downing Street if he was suspected of leaking information."
An unnamed "Downing Street insider" to The Mail on Sunday:
"This is the man who did more than anyone to encourage Michael [Gove] to stab Boris in the back."
"But he's used his relationship with Carrie to ingratiate himself back into the inner circle. He's always up in the flat with her, and that gives him direct access to the PM. The rest of the No. 10 team have no idea what he's saying to him. And that's the root cause of a lot of this."
Andrew Pierce:
"The leader of the Carrie clique at No. 10."
"The leader of the liberal camp in No. 10."
Follow Henry Newman on his now somewhat secretive social media (if he lets you) at @henryjohnnewman on Facebook, @henryjohnnewman on Instagram and @HenryNewman on Twitter.