As birdbrained Sarah, Duchess of York goes on a moneymaking tour in America, this debtor to croaked paedophile Jeffrey Epstein's tweet about her thoughts on "facts" come back to bite her in her not so regal arse
Sarah, Duchess of York is most certainly reliable; reliable to call a royal ruckus when one most definitely is not required.
With the ex-husband she lives with well and truly named and shamed over the fact that he's had to pay circa £12 million to a lady he previously claimed to have never have met, one would have thought a PR peddler like James Henderson might have advised 'Feckless Fergie' to put a sock in it, but clearly he's too terrified of the red-headed rotter to do such.

Instead, aside from embarking on a road trip across America peddling her tepid wares, Prince Andrew's somewhat simple sidekick took to Twitter to share a quote attributed to HRH Crown Prince of Johor. It read: "We live in a world today that facts no longer matter. It's all about a game of perception. That is very sad and scary."
As of date, the mother of Princesses Beatrice and Eugenie hasn't followed up with a tweet about the fact that she took a loan from the since croaked paedophile Jeffrey Epstein and never confirmed whether she repaid that. Unsurprisingly also, she hasn't had a response yet from Virginia Roberts Giuffre confirming the fact that she clearly did have not-so-royal relations with the Duke of York at Ghislaine Maxwell's Belgravia bonk pad on 10th March 2001.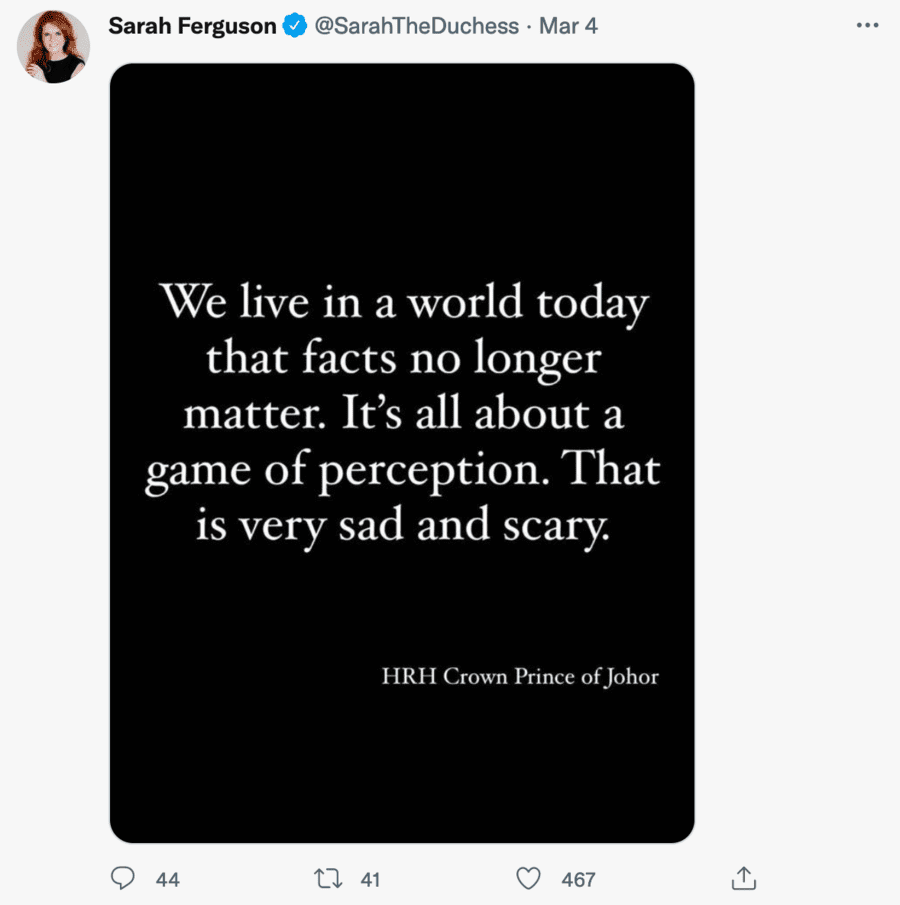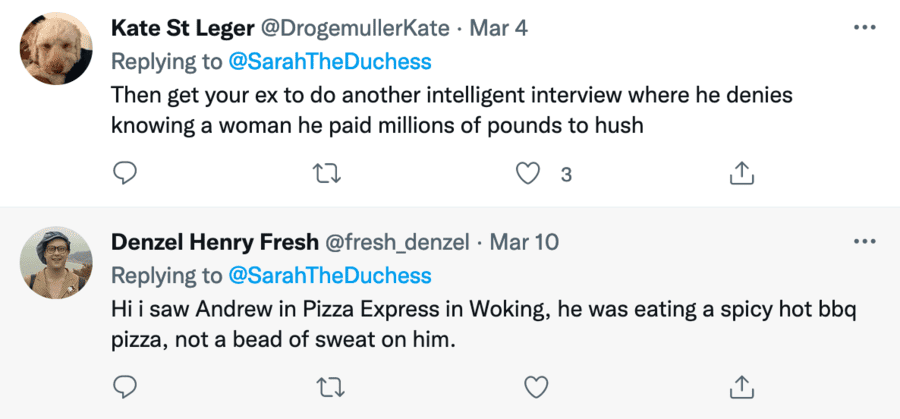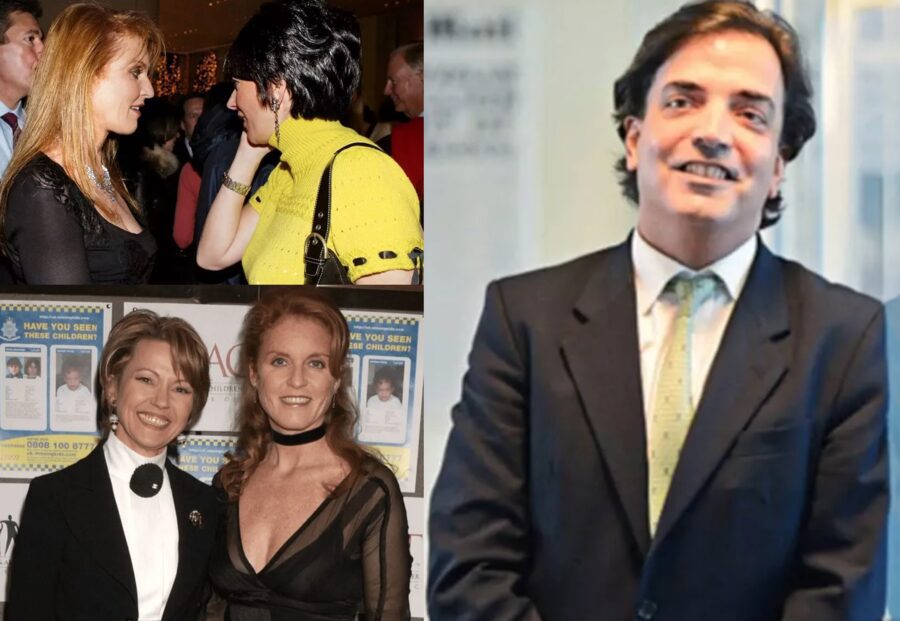 The Weird Words of "Greedy" and "Needy" Sarah, Duchess of York
Of sex, her and goats: "One of the worst headlines said 82% [of the population] would rather sleep with a goat than Fergie. It's never left me."
Of the royal family: "They tried to put the little redhead in a cage."
Of her life: "I have been in the gutter."
Of food, family and dining: "As long as it is hot, wet and goes down the right way, it's fine with me."
"With every smell, I smell food. With every sight, I see food. I can almost hear food. I want to spade the whole lot through my mouth at Mach 2. Basta!"
"We all sit round the table and eat together. Andrew and I believe in total parent unity. We're best friends."
Of wanting to be a television star: "I would quite like to go on Dancing With The Stars. I would like somebody to teach me to tango. I do know the show and my children would be so proud of me."
Of when she decided she wanted to bag a royal: "I met [Prince Andrew] when I was 12, and I said: 'I'm going to marry him.'"
Of marriage, divorce and work: "I left my marriage knowing I'd have to work. I have."
"I didn't want a divorce, but had to because of circumstance."
"I wish we'd never got divorced. He and I both wish we'd never divorced, but we did. I wish I could go back and be the bride again, but I can't."
Of her many, many mistakes: "I felt that I ostracised myself by my behaviour, by the past, by living with all the regrets of my mistakes, that I sort of wore a hair shirt and beat myself up most of the day thinking and regretting why did I make such a mistake. Why have I made so many mistakes?"
"You look at the devil in the face, which you do. Then you forgive, and you say: 'OK, I've made almost a mistake that will never be forgotten,' and forgive."
"I was so out of control with desperation… I was looking for quick fixes in the places I wouldn't normally look… I've been a huge, over-trusting, idiotic, stupid woman that went to look for the perfect situation, and that's all I can say really."