Bookseller Olivia Clements deserves commendation for setting up a free book exchange in her garden during 'Lockup 3.0' in Bristol
University of York history graduate and bookseller at Waterstones (formerly Waterstone's) and Max Minerva's independent bookshop Olivia Clements trended on Twitter over the weekend.
In spite of just having 675 followers, a tweet by Clements on Friday touched the hearts of thousands. In it, she announced:

"I made a community library! If you're in the Bishopston area of Bristol please feel free to visit, borrow, swap out, and enjoy some much needed escapism."
The response to the missive was extraordinary and aside from 1,500 retweets and 13,500 likes, thoughtful and plainly kind Clements received over 330 comments including ones from Professor Michelle Ryan who'd set up a 'free library' just outside of Exeter.
Whilst one Mark Wicks nastily mocked this as "a really middle class thing to do with no real understanding of collection management or the role of libraries as a place maker in the local community," unsurprisingly most celebrated this "great individual effort" in the spirit in was plainly intended.
For those living in Bristol, Olivia Clements' book exchange can be found in Elton Road, Bishopston, BS7 and those wishing to donate books should contact her directly on Twitter.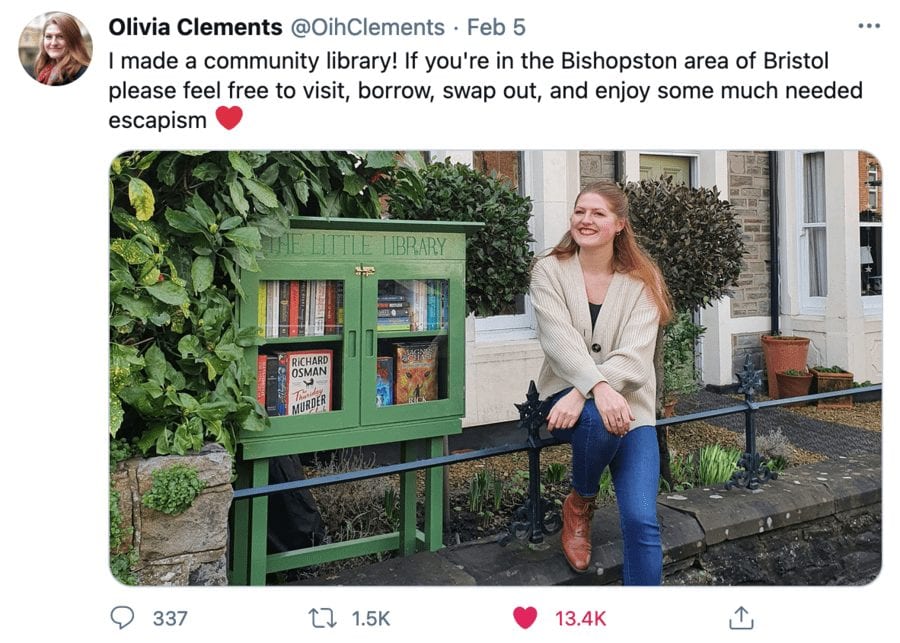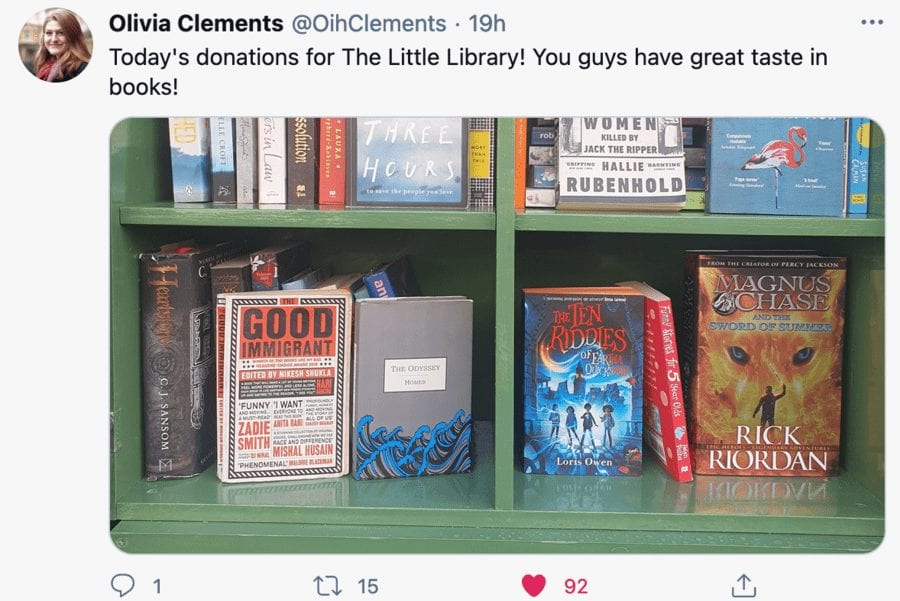 Five Sensible Souls of Lockup-Lockdown