Virginia Roberts Giuffre would be wrong to rely on the narcissistic, lying Duchess of Sussex in her case against Prince Andrew… A rerun of the 'MeGain & Randy Show' would benefit utterly nobody
As we highlighted in January 2020 and again in March 2021, a question hangs over the Duchess of Sussex and it is: "Did the then Meghan Markle meet Prince Andrew before she met Prince Harry?" Put in another manner, one could ask: "Did this calculating American actress meet the 'bestie' of the since croaked paedophile Jeffrey Epstein before she met the pathetically wet 'ginger drip' she later went on to marry?"
Whilst to some this might not seem hugely important, the devil is always in the detail and for long now, many have suggested that the Duke of Sussex's self-serving wife has peddled nonsense about how she first came into contact with the royal family.

Today, with David Boies, a lawyer for the Duke of York's alleged abuser Virginia Roberts Giuffre, claiming he'll be likely seeking to force the Duchess of Sussex to testify as part of Giuffre's civil suit, it is important to recall some key details before assessing 'MeGain's' suitability as a witness of any kind.
For one, it has been suggested that the Suits 'star' was allegedly seen cavorting on a yacht with the Pizza Express lover years before she became the dominant half of the dodgy duo that is 'Ginge and Cringe.' Equally, the now in-exile duchess, has herself banged on about a 'friendship' with Princesses Beatrice and Eugenie prior to meeting-without-Googling Prince Harry. Of course, for that disgraceful Oprah interview, that narrative subsequently changed, but wouldn't it just when multi-million dollar deals were landing at 'MeGain's' feet?
Of why he might depose the Duchess of Sussex, Boies yesterday told The Daily Beast:
"One; she is in the U.S. so we have jurisdiction over her."
"Two; she is somebody who obviously, at least for a period of time, was a close associate of Prince Andrew and hence is in a position to perhaps have seen what he did, and perhaps if not to have seen what he did to have heard people talk about it."
"Because of her past association with him, she may very well have important knowledge, and will certainly have some knowledge."
"Three; she is somebody who we can count on to tell the truth. She checks all three boxes."
"Andrew will be forced to give evidence under oath [as part of that process]… He has no way of escaping that."
Mr Boies clearly is a man who hasn't done a hell of a lot of research into the Duchess of Sussex's previous "inconveniences" with the truth and he is someone who hasn't considered her recent ticking off during her libel action against The Mail On Sunday – during which she had to apologise to the Appeal Court for "making misleading statements" about biography briefing notes for Omid Scobie's tittle-tattling tome, Finding Freedom.
Today, we suggest a piece of advice to both David Boies and Virginia Roberts Giuffre – Don't go down the 'MeGain & Randy' hole; it'll only end in a very sweaty disaster.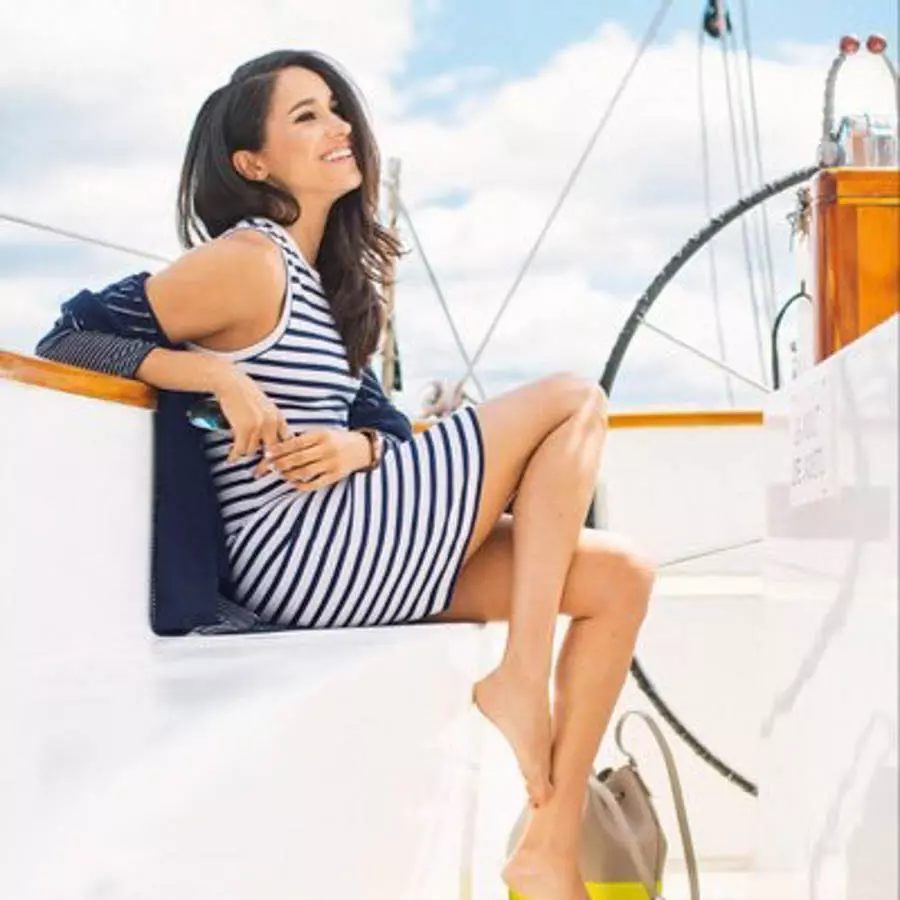 Why the Duchess of Sussex would NOT make a good witness:
In November 2021, the duchess was forced to apologise to the Appeal Court in London for making a misleading statement in her privacy case against The Mail on Sunday's publishers.
Her very own father, Thomas, has called out her many untruths about him and others again, again and again.
Of her claiming having got married the day before she actually did, Mr Markle stated: "Lying about the archbishop? How can you say: 'We've been married three days before we got married'? Her lies are so obvious, I don't know why she says them."
Her very own half-sister, Samantha, has called her out as a liar on multiple occasions also. It has been proven that the duchess's claim that she hasn't seen her sibling in over 20 years was proven untrue when a photo of the pair 13 years ago emerged.
Her very own half-brother, Thomas Jr., said of her: "I told Prince Harry, I think she's going to ruin your life. She's very shallow… She's a phony, a bully, a jaded, shallow, conceited woman."
The former Meghan Markle has been called out on multiple occasions for spinning stories against other members of the royal family, most especially the Duke and Duchess of Cambridge.
Staff who've worked for her have complained that she is a bully and investigations into this remain ongoing.
She is a known manipulator of the press and paparazzis and it has been claimed that she'll "twist the truth" to get any headline she wants.
Questions remain as to how many times she's actually been married in total. Some say twice, some say thrice.
"Would you trust this woman with a bargepole?" is something often asked of this money motivated minx.