Crackpot clairvoyant Michael Schneider claims he's found the location of Madeleine McCann's body; he remarkably did so with Google Maps, his fingers and the help of God (according to the 'Mirror')
When the British government is in a mess – the current case being whether the 21st June 'unlockdown' will actually occur due to the ever-increasing prevalence of the Indian variant of coronavirus – they encourage the reeling out of another senseless story about 'disappeared' Madeleine McCann.
After sharing a "nothing new" story in late May and an irrelevant "we won't be getting a verdict until the end of the year" in the legal battle between the child's parents and Goncalo Amaral last week, today the Mirror returned to the fray with an utterly preposterous "exclusive."

Sharing suggestions from a clairvoyant – yes, you read it correct, a crackpot clairvoyant – named Michael Schneider, the paper reported that the BKA, "Germany's equivalent of the FBI," are "appropriately incorporating" his belief that 'Missing Maddie' is "buried in a forest just six miles where she vanished… into their work."
Schneider argues he "does not give out such information lightly," yet then laughably explained: "I look at a photo of the missing person and ask myself upwards towards God whether this living being is alive or dead."
Continuing, this clearly off-his-merry-rocker 50-year-old fruitcake then added:
"After that I take an atlas or a road map and look at large areas superficially. Afterwards at Google Maps and Earth. Then I let my fingers and my eyes circle over these maps until they stop on a spot and mark it."
Elsewhere, the MailOnline shared their thoughts on the development and declared:
"He isn't the first clairvoyant to claim supernatural powers have helped him pinpoint Madeleine's location. Nine years ago, detectives studied 100 logs from psychics that were previously ignored and termed 'a waste of resources.'"
"And in 2017, the family were hit by a cruel hoax after Susan Kelly demanded payment from the family as she claimed to know 'the truth' about Madeleine's whereabouts."
Responding to Schneider's plainly nothing but a publicity prank prattling, the frankly utterly useless German prosecutor Hans Christian Wolters witlessly warbled:
"Several psychics have responded to our call for help in the past year and offered assistance. In some cases, we also received ­concrete tips. We do not ignore them, but we are cautious."
On Twitter, members of the public called out this claptrap for what it truly is. One user named Eli remarked: "There's a sucker born every minute" whilst another concluded: "If you wish to know where Madeleine McCann is… ask Kate and Gerry."
Going further and echoing our previous sentiments about the total misallocation of £13.5 million to a case that plainly isn't going to get solved whilst neglecting to support the families of other missing people, one David Osland shared an image of another child who went missing and quite rightly asked: "Any reason this poor boy didn't get the same priority as Madeleine McCann?"
Pictured top: Michael Schneider (left) and Gerry McCann with an image of his 'missing' daughter, Madeleine McCann – a child supposedly 'taken' on the 3rd May 2007 after she and her siblings were left alone in a holiday apartment in Praia da Luz.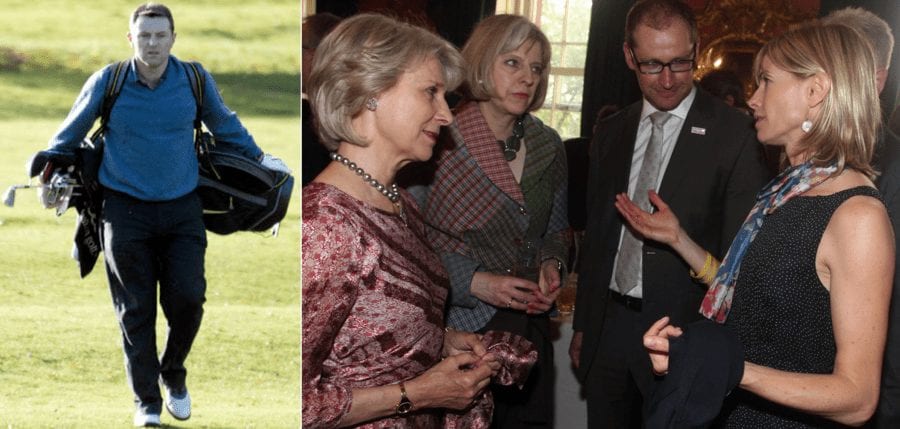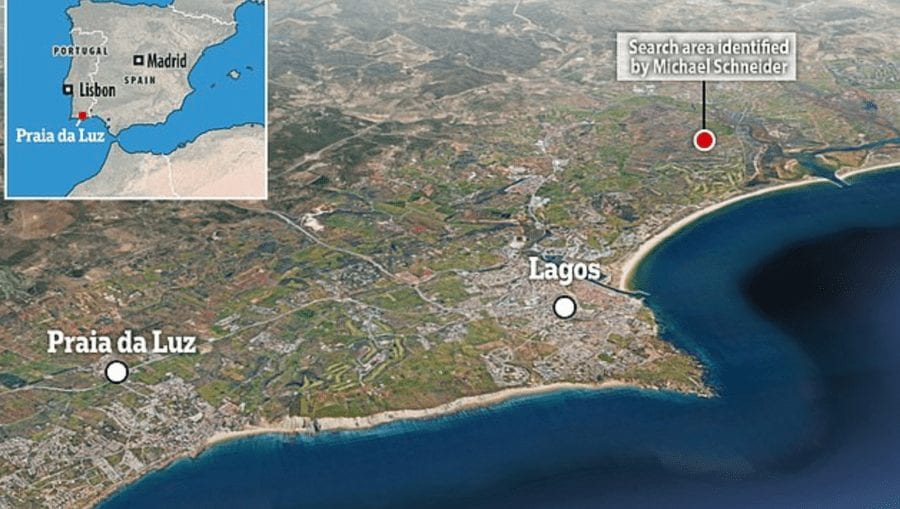 Twitter reactions to Michael Schneider's batshit bonkers claims…