After a row between Ghislaine Maxwell and her legal team in court on Thursday, the mucky madam decided not to testify; she also failed to get the eccentric owner of The Nags Head pub across the pond from Belgravia, London in time to support her
Asked to the stand to testify in the case against her on Friday by Judge Alison J. Nathan, alleged sex trafficker and mucky madam Ghislaine Maxwell curtly and arrogantly responded: "Your honour, the government has not proven its case beyond a reasonable doubt so there is no reason for me to testify."
Previously, on Thursday evening, Hunting Ghislaine podcaster John Sweeney had tweeted: "Tonight, after jury left, GMax [Ghislaine Maxwell] angry as she argued with her $7m defence team. They'd put up a nice lady who'd not been to Palm Beach, a travel agent, a Prof of BuggsBunnyology. None of it cut the mustard."

Clearly, such a mistake could have been one of the factors why Miss Maxwell decided to effectively silence her last chance to defend her own reputation on Friday, but equally, it must be remembered, here is a woman whose own pension pot plundering, murderer father once stated: "I have a beautiful daughter and she's just like me."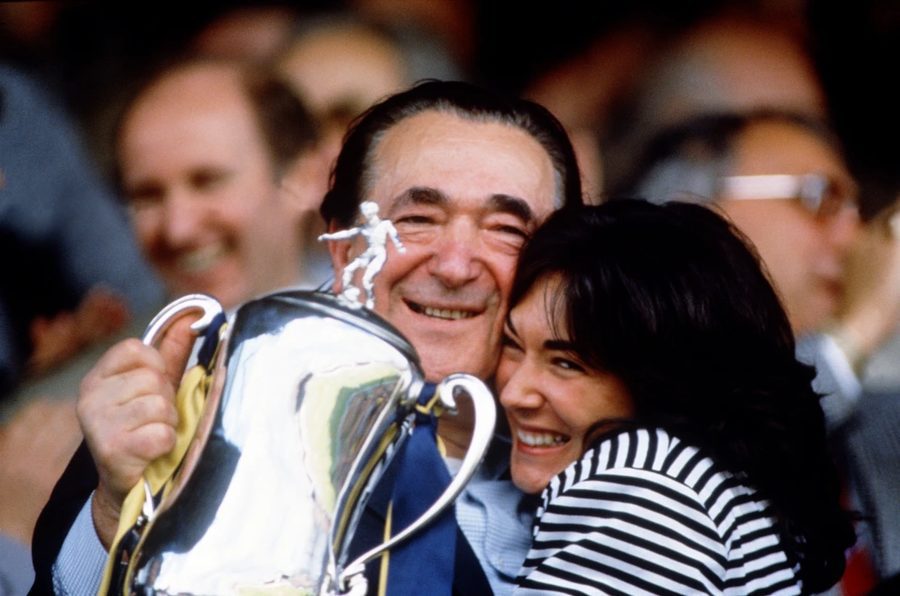 Making no mention of her alleged "frailty" or how she's been playing "monster moves" and "growling" with prison guards, the 'Bouncing Czech's' decidedly deviant daughter's lawyers also got a stern telling off from Judge Nathan on Friday – a woman with clear associations to President Biden whose patience has been tested by croaked paedophile Jeffrey Epstein's lover-and-bestie on multiple occasions from the very first time they encountered one another.
During the day's "rocky" sitting, defence attorney Laura Menninger asked for more time to produce her client's 35 witnesses – some of whom had failed to respond to subpoenas issued two-and-a-half weeks ago even.
Menninger bleated: "We are flying people across the country, across the pond, our client's life is on the line, and we are given only a half a day to put on a witness," but this soppy nonsense was deservedly met with a stonewall when the judge responded: "I have a rule, you have your next witness or you rest."
Judge Nathan then enquired: "Why am I hearing about it for the first time now?" In response, Menninger pleaded: "There's been a lot got on. To be honest your honour, it's a lot of work," but this was bounced back with: "A non-responsive witness is not a little thing."
Subsequently, following this bang-on-the-nail rebuke, 59-year-old Maxwell's team were only able to put forward a pathetic 9 out of their 35 proposed witnesses and amongst the excuses offered for non-attendance were that one witness refused to respond to a federal subpoena, another said they would take the fifth and a third was not being called because they have COVID-19."
The defence team did manage to call a "curt and tense" Eva Dubin – a former Miss Sweden, now wife of hedge fund manager Glenn Dubin and lover of Jeffrey Epstein for eleven years in the 1980s – to give evidence, however. It didn't exactly go to plan as when questioned about her self-declared "memory issues," she answered: "It's very hard for me to remember anything far back. Sometimes I can't even remember things from last month. My family notices and I notice it. It's been an issue."
Going further, of Dubin's appearance at the court, the MailOnline later declared: "It was not clear if she was willingly giving evidence or after being subpoenaed," before adding: "As [she] walked into the court Maxwell turned her head around and looked to the door and followed her with her eyes as she walked in and up to the witness box. During Dubin's evidence Maxwell stared intently at her, sitting up in her chair." Clearly, it must have been apparent to those present, that there is no love lost between these two women.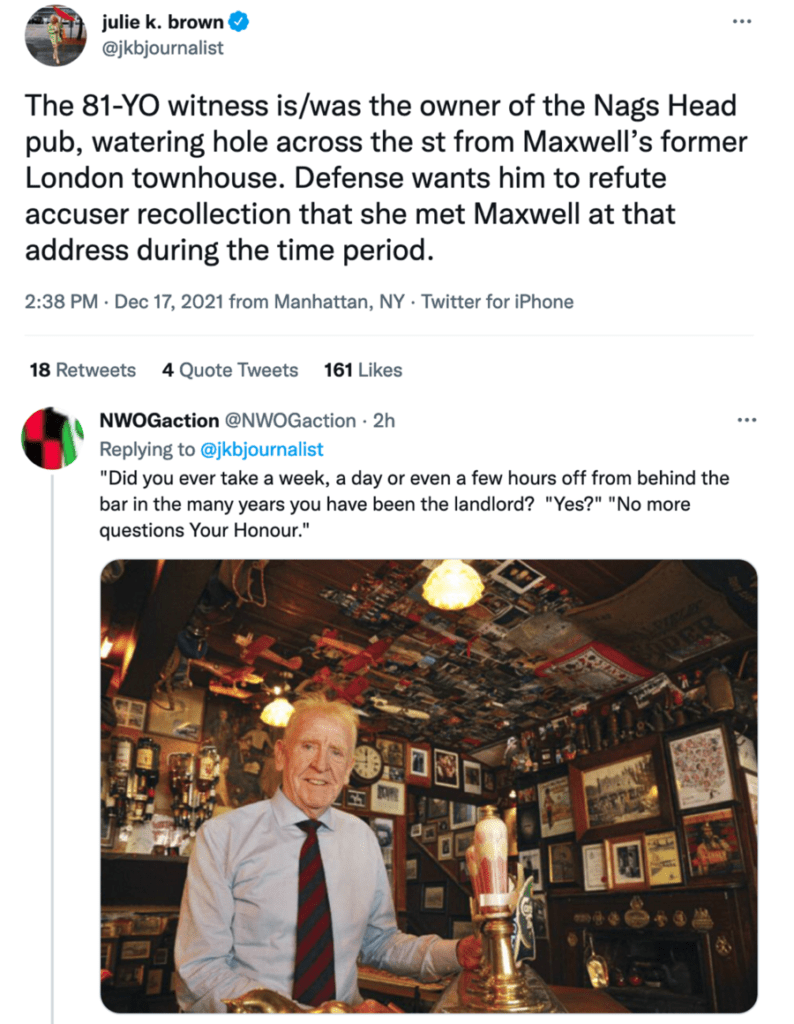 Next, another of Maxwell's lawyers, Christian Everdell announced that they planned to call 81-year-old Kevin Moran, the especially eccentric owner of The Nags Head in Kinnerton Street, Belgravia, London – a not-so-ritzy public house opposite the London home Ghislaine Maxwell owned from 1997 until 2020.
Whilst this pub might be considered eccentrically quaint by some, it, for sure, isn't a place one would imagine Ghislaine Maxwell hanging out with snotty snobs like Jeffrey Epstein and Pizza Express lovers like Prince Andrew. It was surprising, therefore that, Mr Everdell proceeded to argue it a "critical issue" that Mr Moran be called for the defence. In then unhelpfully declaring that "the pub owner could not be there until Monday at the earliest," what occurred was certainly an example of Maxwell behaving in her late father's fashion and putting the 'distraction technique' into play.
On Friday evening, a reader of The Steeple Times with an especially strong reason to be interested in this case contacted us to say he'd spoken a female Irish employee of The Nags Head earlier in the day. He asked said individual: "Is Kevin [Moran] flying to New York over the weekend?" and got a brusque "no" in response. Said barmaid then slammed down the phone without further ado.
"Unimpressed" by all these shenanigans given Maxwell's legal team – who've already cost her and those close to her multi-million pounds – have had over 500 days to prepare their witnesses, Judge Nathan performed a slam-dunk and declared: "If this cases today [Friday], it closes today [Friday]."
Meanwhile elsewhere, at 10.15pm GMT Friday, Sky News completed a round-up of what'll happen next. They announced: "[Maxwell's] legal team has now rested its case after two days of presenting evidence on her behalf, with closing arguments expected on Monday before jurors begin their deliberations."
It's now time to let those dice roll, but given how this rollercoaster has run thus far, God only knows where they'll land.
Pictured top – Convicted-now-croaked paedophile Jeffrey Epstein cradles his alleged sex trafficker lover Ghislaine Maxwell (left) whilst said mucky madam provocatively poses with mates of them both, temperamental model Naomi Campbell, 45th POTUS Donald Trump and his allegedly trafficked third wife, Melania (right).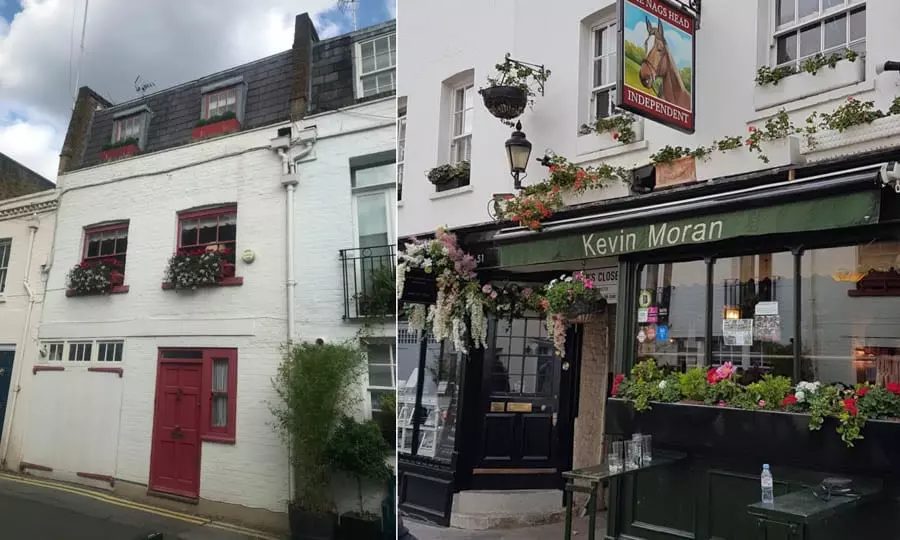 The case against Ghislaine Maxwell
The late 'Cap'n Bob's' deviant daughter is on trial before Judge Nathan on counts of:
Conspiracy to entice minors to travel to engage in illegal sex acts.
Enticement of a minor to travel to engage in illegal sex acts.
Conspiracy to transport minors with intent to engage in criminal sexual activity.
Transporting a minor with the intent to engage in criminal sexual activity.
Sex trafficking conspiracy.
Sex trafficking of a minor.
Lying under oath (to be heard separately at a later date).
Some of the key 'Famous Faces' whose names have mostly thus far avoided mention at 'The Trial of The Decade'
Alexander Acosta
Woody Allen
Ehud Barak
Tom Barrack
Jean-Luc Brunel
Naomi Campbell
President Bill Clinton and his wife Hillary
Alan Dershowitz
Glenn Dubin and his wife Eva
Bill Gates
Geordie Greig
Lord Mandelson
Marvin Minsky
George J. Mitchell
Rupert Murdoch
Peter Nygård
Bill Richardson III
Crown Prince Mohammed bin Salman
Kevin Spacey
Jes Staley
Ken Starr
President Donald Trump and his potentially trafficked wife Melania
Ivana Trump
Chris Tucker
Harvey Weinstein
Leslie Wexner
Prince Andrew, Duke of York and his live-in ex-wife Sarah, Duchess of York