EXCLUSIVE – Kirby Sommers shares another chapter from her latest book 'Ghislaine Maxwell: An Unauthorized Biography' with readers of 'The Steeple Times' and this time explores the currently incarcerated socialite's life in London in the 1980s
Chapter Seven. Ghislaine in the 1980s.
Annabel's is a private members' only club in Mayfair located West of London. It was founded in 1963 by Mark Birley then married to Lady Annabel Vane-Tempest-Stewart after whom he named it. Annabel would later marry Sir Jimmy Goldsmith, rumored to be a spy, and who, in the early 1970s became a friend of Jeffrey Epstein's.

It was the first of its kind – a club for the very affluent, the very powerful or the very famous. Their clientele included the royal family. Charles, Prince of Wales who everyone believed would be King in short order and his younger brother, Prince Andrew. It was the only club that Queen Elizabeth ever attended. In later years it became the go to club for younger royals like Princes William and Harry.
The entrance was lined even from the earliest days with the rich, the powerful and the beautiful where streams of the upper-class descended into the basement to party. Journalists were never admitted and the entertainment included The Rolling Stones, Diana Ross and in earlier days Ella Fitzgerald. Joan Collins was in the club dancing one evening and a photographer from the Sun had managed to get himself into the club. He snapped a photo of her and was immediately plucked off the dance floor by two burly men who left him lying on the pavement outside sans the film in his camera.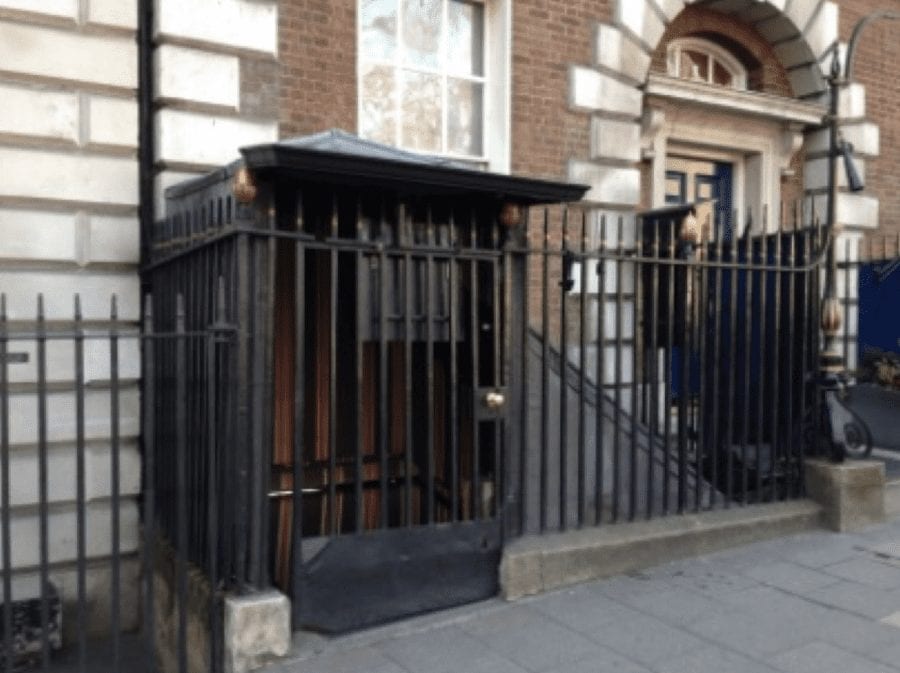 After tumbling down the stairs into the poshest basement on the planet one is welcome into a den of hedonistic indulgence. The rooms were covered in wild wallpaper along with paintings by Picasso and racy nude drawings. The bathroom sinks were in the shape of golden swans and the walls a sensual floral pink. A life size gorilla sitting on a chair stood guard at the end of the hallway. It was over the top eccentric, but most of all it was posh.
In the 1980s Ghislaine Maxwell was one of the 'somebodies' along with her friends from Oxford. As with the debutantes of days long gone Ghislaine would murmur, "Take me to Bel's" to the man of the moment. And, one of her 'men' in the 1980s was David Faber – a future MP. 
Annabel's was the sort of place where anything went and where "smooching" in one of dozens of its nooks and crannies was as much a part of the experience as kicking off one's shoes or one's clothes and losing oneself to the pulsating euphoria of the music on the infamous wooden dancefloor.
David Faber is a descendent of several British politicians. He also happens to be the great-grandson of the founder of MacMillan Publishing.
More tidbits about David include that his uncle, Maurice Macmillan, worked with Sir Edward Heath during the time he was Prime Minister. Heath is alleged to have sexually abused children commencing in 1961. He served for 51 years as a member of Parliament and died in 2005.
It should be noted that MacMillan was taken over by Robert Maxwell in November of 1988 for $2.6 billion. Although Maxwell claimed he had no plans to dispose of the company's assets, one month later he sold a piece of it, Intertec, to an investment group led by Rothschild, Inc – the same company that served as his adviser in the purchase. Robert S. Pirie the Co-Chairman and CEO of Rothschild North America was his advisor in the transaction. In 1993 Pirie went on to became the Senior Managing Director of Bear Stearns & Co.
I thought it interesting that all the people in the Maxwell world circled around to those in Epstein's world and so I tracked down an old New York Times article. It states, "Bear Stearns hired Mr. Pirie as a senior managing director. The firm, known primarily for trading, is trying to increase its banking business."
Below is a photo of David dragging a disheveled and unbalanced 22-year-old Ghislaine while holding up her arm attempting to keep her steady on her feet at Annabel's.
While Annabel's always maintained a "no photo" policy banishing any member who breached protocol, nowadays with the advent of social media, their house rule has morphed into: "Photography within the club and posting to social media should be discreet and not involve or feature other members and their guests."
Ghislaine and David began their romance while both at Balliol College, Oxford University. There is a second photo of Faber with Maxwell at the Chelsea Arts Ball during the club's extravagant New Year's Eve party on December 31, 1985. And there were probably many more before all things Maxwell began to get scrubbed off the internet after Jeffrey Epstein's second arrest on July 6, 2019.
Ghislaine's father, Bob, who had already cozied up to the Royal family and was fond of having his photo taken with Prince Charles, Princess Diana and the Queen would have been delighted to know Ghislaine was dancing up a storm and rubbing elbows with the royals. Prince Andrew was also a frequent guest at Annabel's which is an 8-minute drive to another one of his favorite clubs: Tramp.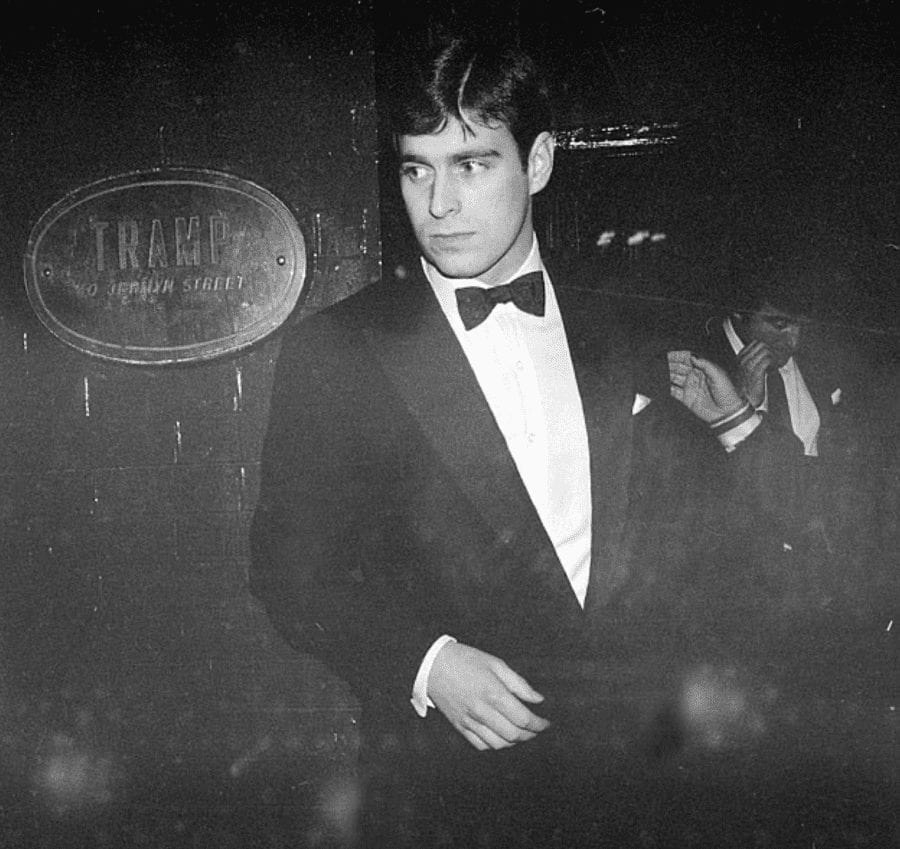 The Chelsea Arts Club is another private members' club established in 1891. To be considered as a member one needs to be sponsored by two current members. It was known for its hedonism where literally anything was allowed. Nudity, sex, homosexuality at a time when it wasn't the norm – everything happened behind the ever-changing murals hand-painted by their resident artists.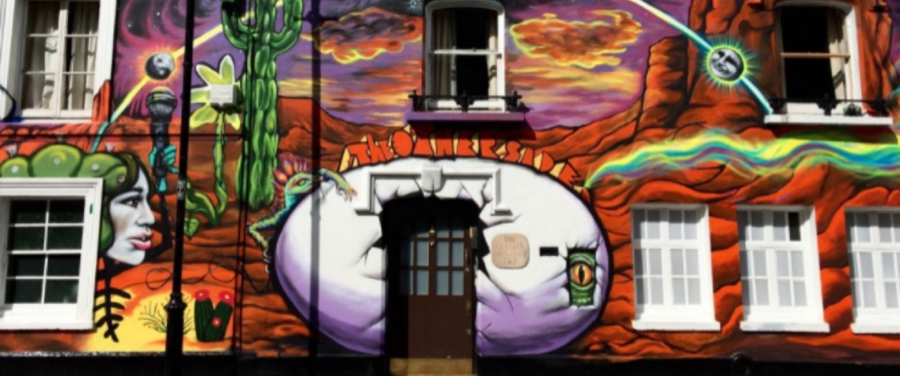 Ghislaine wasn't the only woman David romanced. While at Oxford he also dated Sally Gilbert, a leggy blonde, who is said by a contemporary of his to have "pursued him with great determination – he didn't have a chance." She became a television weather girl and they married in 1988.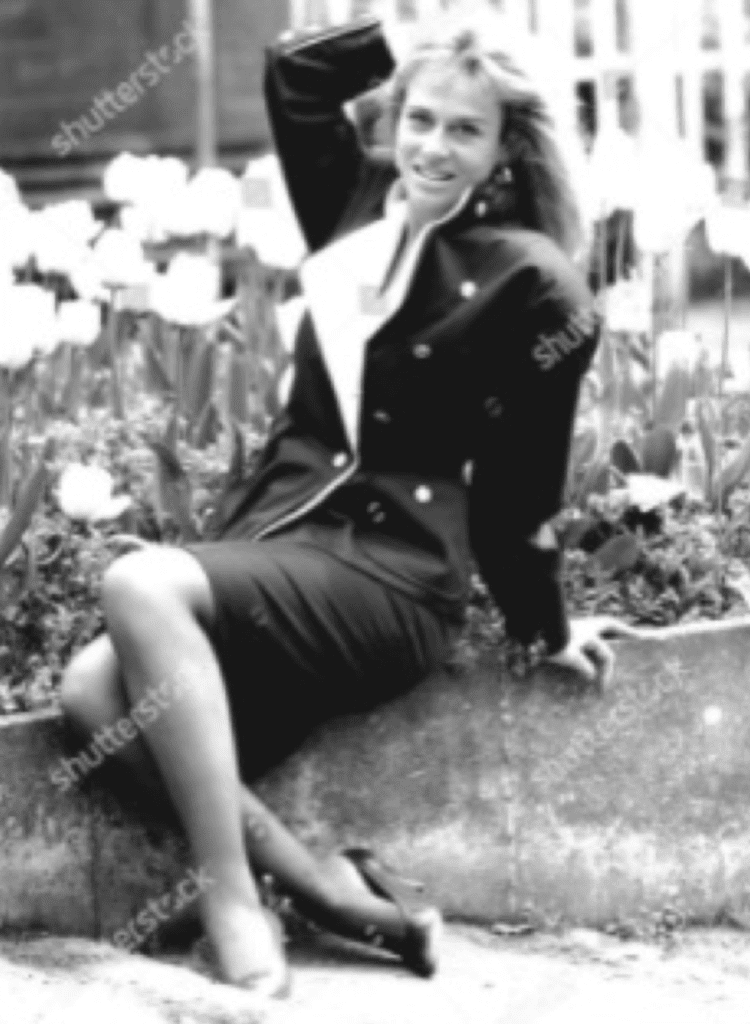 By 1992 Sally had fallen out of love with David finding him to be lacking in warmth and found herself being comforted by the world's most celebrated cad, James Hewitt. Faber when filing for divorce cited James Hewitt as co-respondent.
Major Hewitt, it should be noted, was Princess Diana's riding teacher and in the Household Cavalry when tasked to give her riding lessons. Hewitt, while romancing Farber's soon to be ex-wife, revealed himself as having a five-year affair with Princess Diana that began in 1986. To avoid getting caught Diana used the codename 'Julia' when sending mail to Hewitt.
Hewitt told the world, via a book co-authored with British journalist Anna Pasternak, that he was Princess Diana's lover in 1994 when she was still married to Prince Charles, the future King of England. Diana was bitterly hurt and devastated when she learned he had shopped around the story of their affair. Although there are claims she continued to see him afterwards up to several months before her untimely death in Paris on August 31, 1997.
Ghislaine Maxwell was not considered a good student during her time at Oxford, not by her professors and not even by herself. She did however earn the nickname "Good Time Ghislaine." This suited her just fine.
From the awkward looking teenager Ghislaine had grown into an adult. She seemed taller than her height, perhaps because of her heels, or how she carried herself. She was thin with broad shoulders and thick black layered hair. Her complexion was pale and according to people who knew her at the time she had "an intense sexuality, an almost androgynous allure."
Ghislaine learned to use her sexuality to get what she wanted. And what she wanted the most was to marry a wealthy man. This appeared, however, to be out of reach for the girl who had everything.
Robert Maxwell was fond of saying, "I have a "beautiful daughter who is just like me."
© Kirby Sommers, 2021.
Author, sex abuse survivor and advocate Kirby Sommers previously exclusively revealed the previously unknown name of the 9-year-old child sat on the lap of Jeffrey Epstein on his private jet to 'The Steeple Times' in February. To order her latest book 'Ghislaine Maxwell: An Unauthorized Biography' click here.