With the arrest of a 60-year-old woman, will the fugitive son of a billionaire alleged killer of Martine Vik Magnussen finally be brought back to Britain to face justice?
The Steeple Times has featured the story of the rape and murder of 23-year-old Martine Vik Magnussen on 14th March 2008 on three occasions – March 2014, March 2016 and March 2017 – and in the time since her suspected killer Farouk Abdulhak has remained at large and disgracefully continued to stick two fingers up to the British justice system. Now, finally, with the arrest of a 60-year-old woman – described as a "significant development" by Scotland Yard – could progress to justice now finally be underway?
Son of a Yemeni business magnate nicknamed 'The King of Sugar,' Abdulhak (and himself vulgarly nicknamed 'DP' because of his penchant for consuming vast amounts of Dom Perignon champagne) and Norwegian former Mulberry employee Vik Magnussen, both then students at the private Regent's Business School had spent the evening with friends at the ritzy Maddox Club in Mill Street, Mayfair – a then haunt of what was subsequently described as "the hip Eurotrash cool crowd" by then club promoter Hugo Campbell-Davys.

At around 2am that fateful night, Abdulhak and Vik Magnussen were seen leaving together on CCTV and two days later, on 16th March, the body of the latter was discovered in rubble and rubbish in the basement area of the Great Portland Street serviced apartment building where the former lived.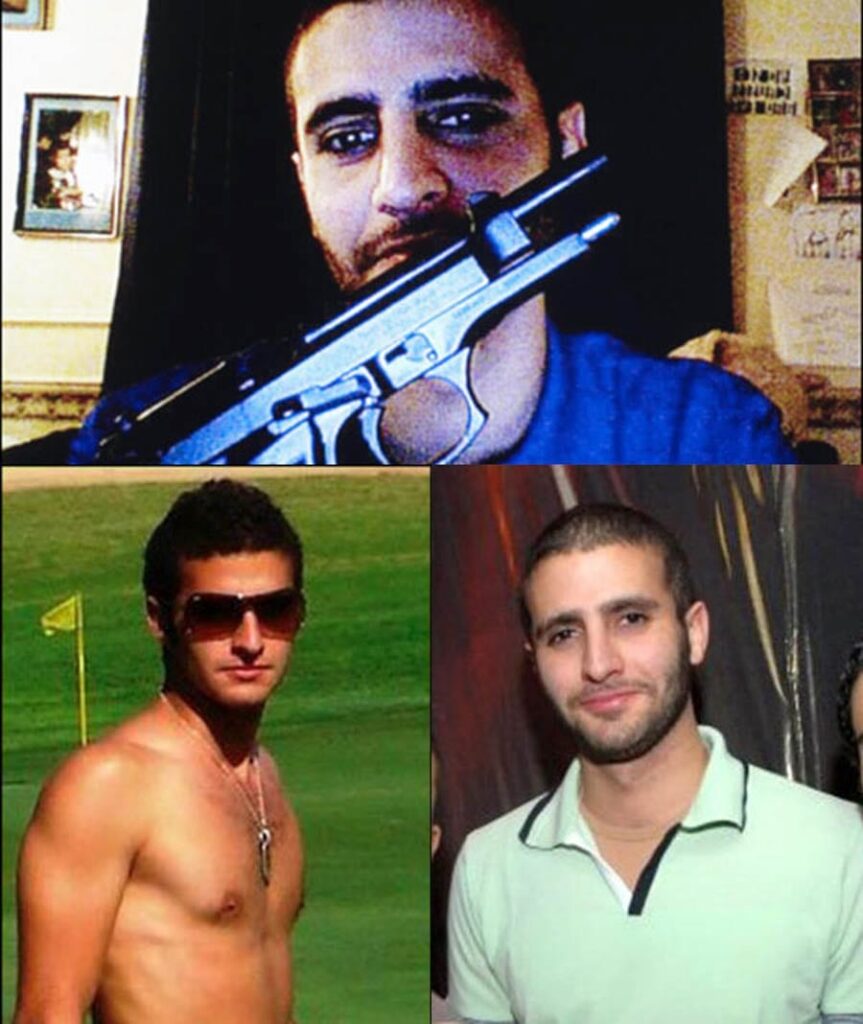 Whilst the grieving parents of a young lady with a promising future were left to deal with the grim task of organising a funeral for their beloved child, the only suspect in the case, Abdulhak, had headed to the airport to meet his father's private jet. He returned via Egypt to his native Yemen and since Yemen has no extradition agreement with Britain has been able to live-it-up there still to this day.
In the 14 years since, the suspect – whose now late father was said to have a net worth of an astonishing £8.6 billion and thus clearly the resources to protect his clearly spoilt brat – is believed to have married and clearly has taken the view he has gotten away scot-free, but the victim's father, Odd Petter Magnussen has never given up in his quest for justice.
With the help in the UK of amongst others William Hague MP as Foreign Secretary first and Tobais Ellwood MP later, as Minister for the Middle East and Africa, attempts have been made to find a way to bring the suspect back to Britain for questioning at the very least. They sadly have not achieved anything as of date.
Yesterday, in a possibly more promising development Scotland Yard announced they had taken into custody a woman in her 60s on suspicion of assisting an offender in connection with the rape-murder. A previous arrest of a 50-year-old man in connection of "assisting the murderer" (according to Wikipedia) on 30th April 2008 sadly led to nothing further, however, it must be noted.
Speaking of yesterday's arrest, Scotland Yard Detective Chief Inspector Jim Eastwood commented:
"Martine's family has never given up their fight for justice and, in the 14 years since her death, they have campaigned tirelessly to keep her in the public consciousness."
"Martine's family has been informed of this latest development. Though it represents a positive step, there is still much more work for us to do. Most importantly, Farouk Abdulhak should be aware that this matter has not, and will not, go away."
"My team and I will continue to seek justice and use all opportunities available to pursue him and bring him back to the UK. His status as a wanted man will remain and we will not cease in our efforts to get justice for Martine's family. I'm appealing to Farouk Abdulhak directly: come back to the UK. Come back to face justice."
"Since Martine's death, her family has shown true determination, together with my investigation team, as we want to provide some closure for Martine's family."
Last year, following up on many appeals prior, Odd Petter Magnussen, remarked:
"In today's globalised world, you [Farouk Abdulhak] cannot hide forever from the oldest and most serious crime known to man – the rape and murder of a woman."
"I appeal to you to return to the UK to assist the police in finding out what happened to Martine. I regard you as a coward unless you take responsibility for your actions."
The last heard of Farouk Abdulhak – whose frankly reprehensibly overprotective billionaire father managed to travel without any legal hinderance to Germany to seek out cancer treatment prior to his death on 2nd October 2020 – was in 2008. At that time, his lawyer Mohammed Al Bakwli announced that he had advised his client not to speak to the media and added:
"He is not happy about being described as a criminal, as a murderer, when there is no such accusation against him. He is not an escapee. Things were written like he was the last man to see her alive."
"It is not true [that his father] would disown Farouk. Whatever he has done or not done, he is still his son. But he has said he will not protect him if he has done wrong."
Of the case, shared in a video uploaded to YouTube in October 2014 that has been viewed 6,000 times since, the 2011 Nobel Peace Prize winner Tawakkol Karman, a Yemeni human rights activist, said:
"All Yemeni people, all Arab people are so angry about what happened to Martine. All the people who care about human rights values are so angry about what happened to Martine."
"We are so angry because why the criminal until now hasn't faced justice?"
Going further the 2003 Nobel Peace Prize winner Shirin Ebadi, an Iranian lawyer, former judge and human rights activist, added: "I hope we can witness justice in this case and that the suspect will answer for his wrongdoings and actions."
Rather arrogantly, just days after the senseless slaying, a "representative for Maddox Club" insensitively blabbed to "society journalist" William Cash – reporting for The Guardian – "This guy was a good friend, so it wasn't like she was picked up or anything. People get killed for all sorts of reasons, it just so happens she was last seen at Maddox – she could have been last seen having dinner at Cipriani. Sadly, that's just life sometimes." The club continued, business as usual and remains open still now.
Shame on this filthy piece of toerag "representative" and shame on the cretinous Farouk Abdulhak and his equally cowardly late father. It is time for this case to be resolved and perhaps 2022 might just be the year for that.
Update: Wednesday 9th March, 3pm: The suspect, aged in her 60s, has been released by the Metropolitan Police on bail today after being held since Tuesday morning.
As before, anyone with additional information that may assist in achieving justice for the Vik Magnussen family should telephone the Metropolitan Police on +44 (0) 20 8358 0300 or Crimestoppers anonymously on +44 (0) 800 555 111.
To support the Justice for Martine campaign, click here, or join the 72,000 followers on Facebook, here.