Matthew Steeples asks if the Duke and Duchess of Sussex are to split up and divorce just as 'Missing MeGain' misses out on mate Oprah Winfrey's star-studded birthday bash in Beverly Hills
It's becoming clearer and clearer that something is very much amiss at the House of Sussex and that the 'Missing Montecito Meddler' formerly known as Meghan Markle is most definitely planning her next move. Will that move involve her husband or will she go solo and perhaps seek out a career in politics?
Not seen together in public since they disgracefully washed as much dirty laundry on Netflix late last year, that the Duchess of Sussex has been completely absent when her hapless hubby was flogging Spare in January is one thing; that she didn't turn up at a star-studded Beverly Hills bash that became a 69th birthday bonanza for her billionaire chum Oprah Winfrey is quite another.

Attended by just the kind of people the deviant duchess would have previously killed to live-it-up with – amongst them including not only chirpy chums such as Gayle King but also people you'd think she be desperate to be 'papped' with such as Cindy Crawford, Kim Kardashian, Heidi Klum, Jennifer Lopez and Sharon Stone – here was a party you'd have thought she'd simply never have missed out on.
Of this, the Irish Mirror noted: "Meghan was nowhere to be seen… Something that has surprised many people due to that fact that Oprah [whom also attended her 2018 Windsor Castle wedding to Prince Harry] was the journalist they chose to sit down with for their explosive TV interview in 2021." Going further, the paper's assistant showbiz editor Zoe Delaney observed her thoughts about the "conspicuous absence" and suggested it "could signify something bigger."
Elsewhere, aside from rumours abounding about "will they or won't they" turn up to the May coronation of Prince Harry's papa King Charles III, here is a couple facing trouble and strife on a variety of other fronts also.
Called out continually now as disgraceful personal profiteers, the Sussexes relationship with their once kowtowing personal PR peddler Omid Scobie seems to have gone south whilst even one London based 'friend' of the prince this morning exclusively told The Steeple Times: "He doesn't even bother to call or see his 'real' British mates anymore. She's been nothing but a nightmare and I feel sorry that he sacrificed his relationship with his brother for someone as transparently awful as her."
Equally, the pugnacious pair were slammed over the weekend after it was revealed that their Archewell Foundation has given just 23% or £2.4 million ($3 million, €2.7 million or درهم11 million) of the £10.6 million ($13 million, €11.8 million or درهم47.7 million) it has raised since it was founded in 2020 towards actual charitable activities. Typically, a charitable operation that doesn't give away at least 50% of what it takes in donations each year to causes is quite rightly condemned as pointless and pathetic.
With American and European titles claiming the new king may have to help in the efforts to pay off the duchess if there is to be a divorce, one is left thinking that "charity will soon be again beginning at home" for Prince Harry. Diddums for this decided drip, but what a disaster for all else in Britain if we get forced to take this rotten royal ratbag back.
Editor's Note – Unlike as is the case in many publications, this article was NOT sponsored or supported by a third-party. Follow Matthew Steeples on Twitter at @M_Steeples.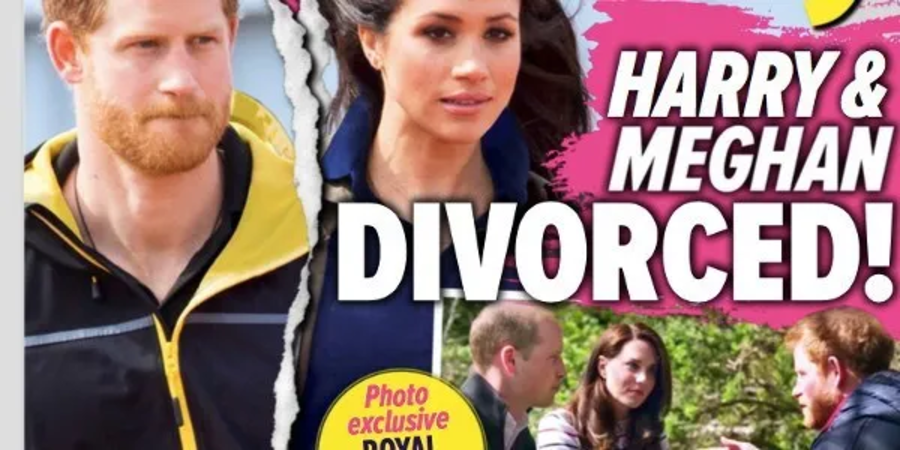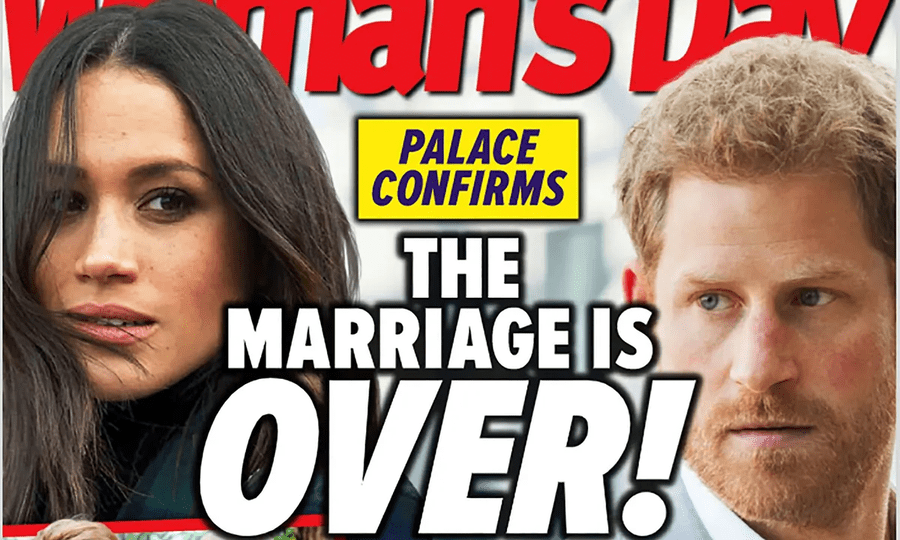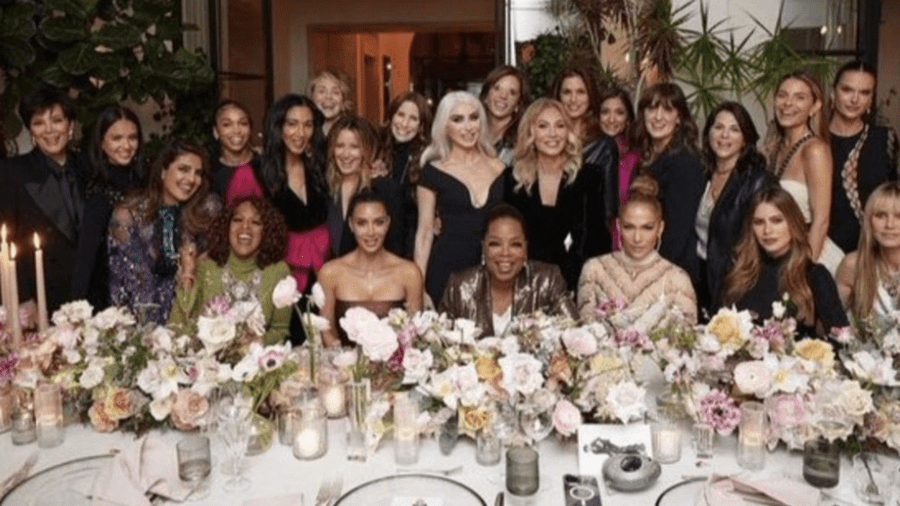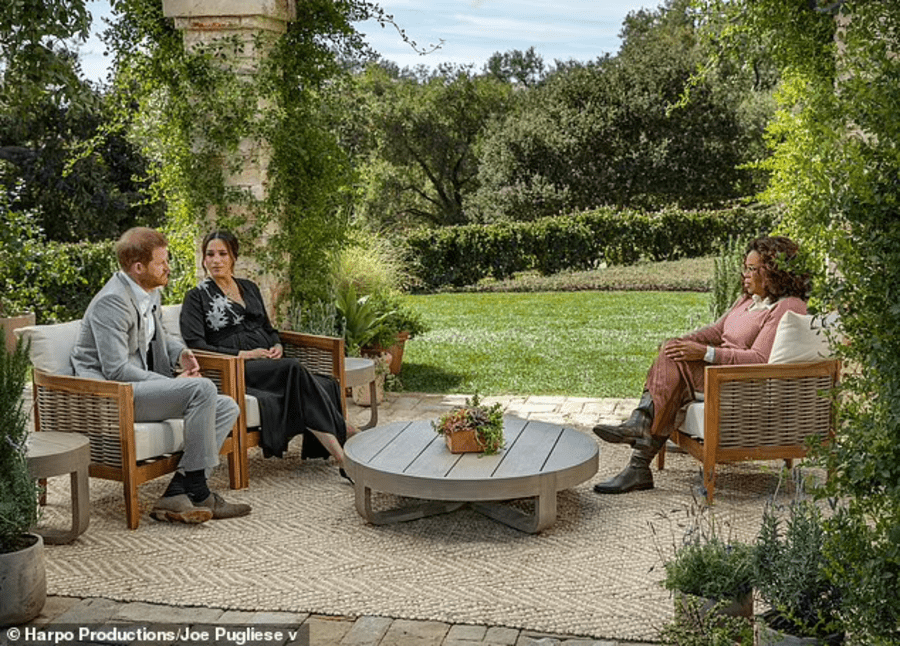 What's the truth about the stories that abound about the Duchess of Sussex?
In November 2021, the duchess was forced to apologise to the Appeal Court in London for making a misleading statement in her privacy case against The Mail on Sunday's publishers.
Her very own father, Thomas, has called out her many untruths about him and others again, again and again.
Of her claiming having got married the day before she actually did, Mr Markle stated: "Lying about the archbishop? How can you say: 'We've been married three days before we got married'? Her lies are so obvious, I don't know why she says them."
Her very own half-sister, Samantha Markle, who is currently bringing a defamation case against her, has called her out as a liar on multiple occasions also. It has been proven that the duchess's claim that she hasn't seen her sibling in over 20 years was untrue given a photo of the pair together 14 years ago proves quite to the contrary.
Her very own half-brother, Thomas Jr., said of her: "I told Prince Harry, I think she's going to ruin your life. She's very shallow… She's a phony, a bully, a jaded, shallow, conceited woman."
The wife of Prince Harry has been called out on multiple occasions for spinning stories against other members of the royal family, most especially the Duke and Duchess of Cambridge.
Staff who've worked for her have complained that she is a bully and investigations into this remain ongoing.
The Duchess of Sussex is a known manipulator of the press and paparazzis and it has been claimed that she'll "twist the truth" to get any headline she wants.
Questions remain as to how many times she's actually been married in total. Some say twice, some say thrice.
What's the truth about Meghan's mother Doria Ragland? Is this clearly equally manipulative woman an honest and decent citizen or is she a jailbird who has spent time in the clink?
Did the 'Montecito Meddler' meet Prince Andrew or Prince Harry first? Rumours abound that she could have spent time and holidayed with the former as long ago as 2001 and that her claim to have no prior knowledge of the royal family until 2016 is just utter baloney.
"Would you trust this woman with a bargepole?" is something often asked of this money motivated minx.