As the total payout in compensation to circa 150 known 'victims' of Jeffrey Epstein tops £384 million after JP Morgan Chase stummed up an astonishing £227 million settlement this week, isn't it time that some of his clearly many associates (other than the grubby groper Ghislaine Maxwell) were finally brought to justice?
On Monday, JP Morgan Chase & Co. announced they'd pay £227 million ($290 million, €265 million or درهم1.1 billion) as a private settlement of a federal class action brought by victims of Jeffrey Epstein against the firm.
In May 2023, Deutsche Bank settled a £59 million ($75 million, €69 million or درهم275 million) lawsuit that alleged the lender should have done due diligence into evidence of sex trafficking during the period Epstein was a client. The firm did business with the Ponzi scheming paedophile from 2013 to 2018.

In August 2021, the now closed Epstein Victims' Compensation Program announced it had awarded £98 million ($125 million, €114 million or درهم459 million) to around 150 "eligible claimants" and now with this week's settlement, the total paid out by these three entities now stands at an absolutely astounding £384 million ($491 million, €449 million or درهم1.8 billion).
In article by Josh Russell for Courthouse News Service, published on Monday 12th June, a written statement from JP Morgan Chase & Co. is quoted. It reads:
"We all now understand that Epstein's behaviour was monstrous, and we believe this settlement is in the best interest of all parties, especially the survivors, who suffered unimaginable abuse at the hands of this man."
Responding Brittany Henderson of victims's lawyer Edwards Henderson Lehrman remarked:
"A settlement of this size finally acknowledges the magnitude of the suffering of Epstein's victims, the degree to which our system is broken, and the extent of Epstein's influence to corrupt our system."
In further comment from the firm, Brad Edwards added:
"We promised to bring full justice to the victims of Jeffrey Epstein, and this is a giant step toward fulfilling that promise. Holding a financial institution accountable for facilitating sex trafficking had never been done before now. Let's hope it is the last time we ever need to do that."
Whilst the total paid out by the noxious nonce Ghislaine Maxwell to her victims is unknown because of her having settled privately with some of them, at sentencing in June 2022, she was quite deservedly fined £615,000 ($750,000, €715,000 or درهم2.8million) – the maximum possible.
Elsewhere last Sunday, the DailyMail.com's Daniel Bates shared an "exclusive" in which he revealed that the last ever person to speak to Epstein before he was 'suicided' was the very same person who was the only personal visitor he had during his 2019 incarceration.
Belarus native Karyna Shuliak, "believed to be in her 30s" now, visited Ghislaine Maxwell's one-time lover on 30th July 2019 at the Metropolitan Correctional Center in Manhattan, New York; she then spoke to him ten days later by telephone on 9th August 2019. Epstein was found 'hanged' in his cell on 10th August 2019 after prison guards ever so conveniently failed to perform adequate checks on him and slept through as he supposedly committed his final – and if he did it himself very cowardly – dastardly deed to thus evade' justice.'
Shuliak – who also very bizarrely married another female Epstein 'associate' named Jennifer Kalin as part of a "sham marriage" to "keep herself in the United States" in 2013 – arrived in the country first in 2009. She could, thus, shockingly have been as young as 16 at the time she first came to live with Epstein.
Bates observed:
"Epstein is said to have 'bought' one of his alleged co-conspirators, Nadia Marcinkova, from her parents in the former Yugoslavia, but there is no known indication that he did the same with Shuliak."
"After her marriage to Kalin in 2013, Shuliak stayed with Epstein for the next six years despite him admitting on his MCC health questionnaire that he had more than 10 sexual partners in the previous five years."
"Epstein is said to have paid for Shuliak's mother's expensive medical treatment, and may have helped fund the upscale home where her parents live in Minsk, the largely rundown capital of Belarus."
Now, as further twists and turns emerge in this sordid saga and with financial institutions paying down such huge sums hush money, isn't it time also that the powerful individual associates that were the victims of Jeffrey Epstein and his horrendous henchwoman Ghislaine Maxwell were finally also brought to justice?
Editor's note – Unlike as is the case in many publications, this article was NOT sponsored or supported by a third-party. Follow Matthew Steeples on Twitter at @M_Steeples.
Pictured top – Jeffrey Epstein with Karyna Shuliak with her hands all over his thigh at a social gathering (left) and a mockup of his money (right).
A message from our editorial team – Thank you for reading this article. We're more reliant on your support than ever as the shift in consumer habits brought about by coronavirus and the cost-of-living crisis impacts our advertisers.
If you haven't already, please consider supporting our trusted, fact-checked journalism by supporting our work via Patreon.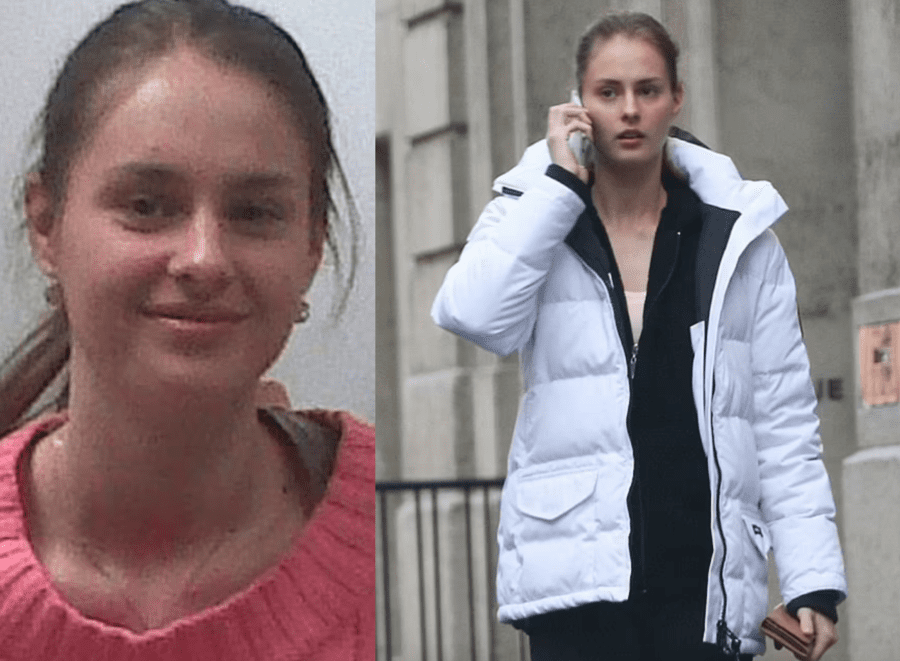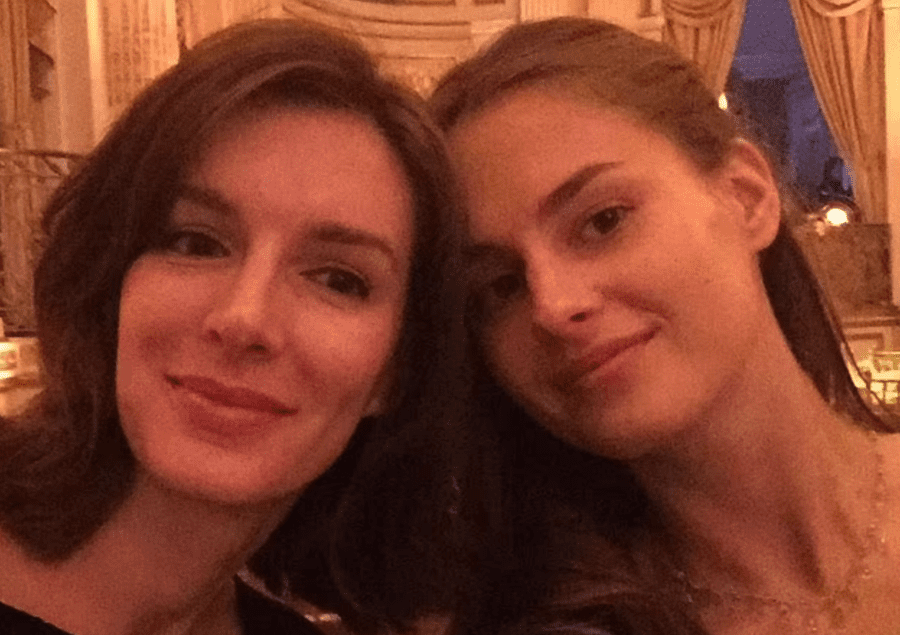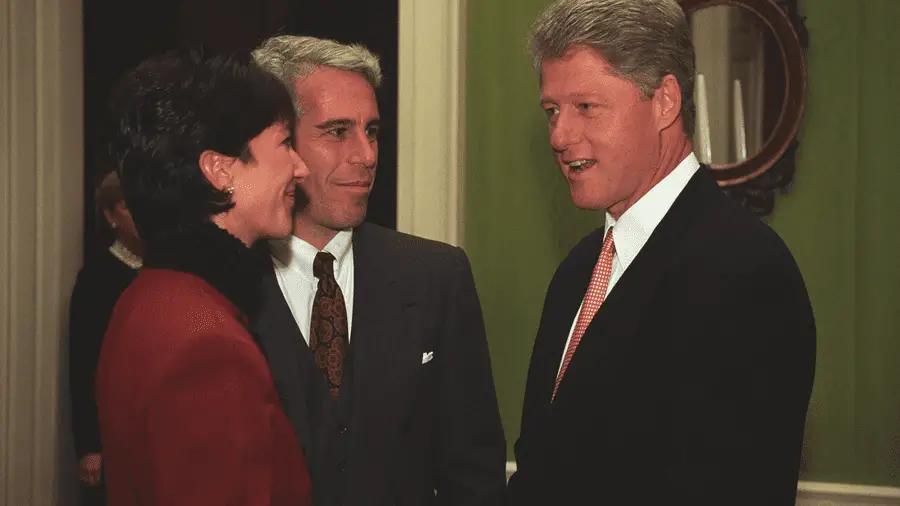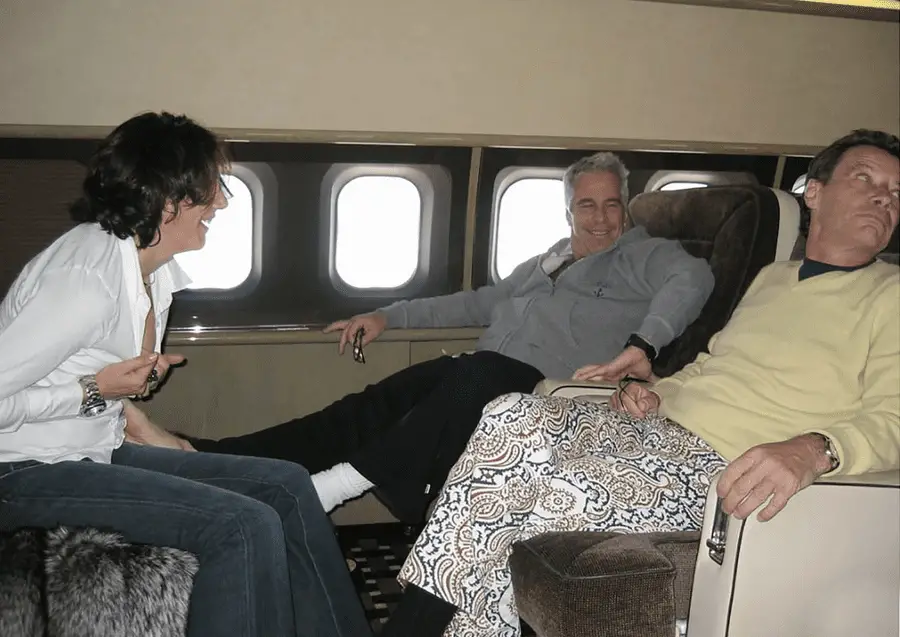 Names in the firing line most obvious from attention seeking Ghislaine Maxwell's filthy 'Little Black Book' (if she decides to seek to minimise her sentence as she seeks an appeal)…
Ghislaine Maxwell has until later this month to cooperate and thus "name names" if she wishes to see her sentence reduced.
Those Scott Borgerson's now ex-wife has been known to associate with – none of whom The Steeple Times is suggesting at this time as having been involved in any of her crimes, but whom she might seek revenge against for not offering her what she might consider enough public or even private support – include:
Alexander Acosta
Woody Allen
Ehud Barak
Tom Barrack
Scott Borgerson
Jean-Luc Brunel (deceased)
Naomi Campbell
President Bill Clinton and his wife Hillary
Alan Dershowitz
Glenn Dubin and his wife Eva
Bernie Ecclestone
Bill Gates
Geordie Greig
Countess of Iveagh (AKA Clare Guinness, Clare Hazell)
Lord Mandelson
Marvin Minsky
George J. Mitchell
Rupert Murdoch
Elon Musk
Peter Nygård (currently in the clink in Canada and awaiting extradition to the United States of America over his own sex crimes)
Bill Richardson III
Crown Prince Mohammed bin Salman
Kevin Spacey
Jes Staley
Ken Starr
President Donald Trump and his potentially trafficked by Jeffrey Epstein wife Melania
Ivana Trump (deceased)
Chris Tucker
Harvey Weinstein
Leslie Wexner
Prince Andrew, Duke of York and his live-in ex-wife Sarah, Duchess of York