Detached cottage in nearly an acre of land, far from the madding crowd and 5 miles from the nearest village in Sutherland, Scotland for sale for just £95,000; it's perfect for an isolationist whisky lover
'Achastaile' is said to mean 'field of the whisky still' and now someone looking for somewhere truly far from the madding crowd, could purchase a truly remote house of that name at the heart of the Highlands in the true wilderness that is Sutherland in Scotland.
Situated a mile up an access track described by its selling agents as "rough" and 5 miles from the small village of Rogart, the "semi-derelict" cottage offered sits on a plot of ¾ of an acre and currently includes a hall, a sitting room with cast iron fireplace, a kitchen with "basic" fittings and a stone inglenook fireplace, a "spacious" bedroom, a bathroom and an attic room.

Serviced by mains electricity in spite of its isolation, 'Achastaile' has a private water supply, a UV water treatment system and drainage is to a septic tank.
Described as an "ultimate hideaway" in the Sutherland Hills that offers "complete peace and tranquility," the property "requires complete refurbishment and renovation." Prior planning permission for such has now lapsed, but "the existing plans can be made available to prospective purchasers on request."
Arthur & Carmichael estate agents market 'Achastaile' – also known more simply as '188 Muie' – at a price of offers over £95,000 ($131,000, €110,000 or درهم483,000). They advise viewers that they will not "accept any liability for damage or injury caused as a result of visiting the property" and provide detailed directions for access that read:
"Take the A9 north over Dornoch Bridge and follow the road until you reach 'The Mound'. Turn left at the sign for Rogart. Go through the village and after 2.2 miles from the last '30 mile' sign at the end of the village, turn right into Blarich estate. Please close the gate."
"Follow the driveway and bear to the right and you will see a fence line where the drive continues to a large farm building. Park at the fence line (please take care to not obstruct the lane) and walk up the hill following the track to the left for approximately 1 mile. There are 2 gates on the way up the track – please make sure that these are closed behind you."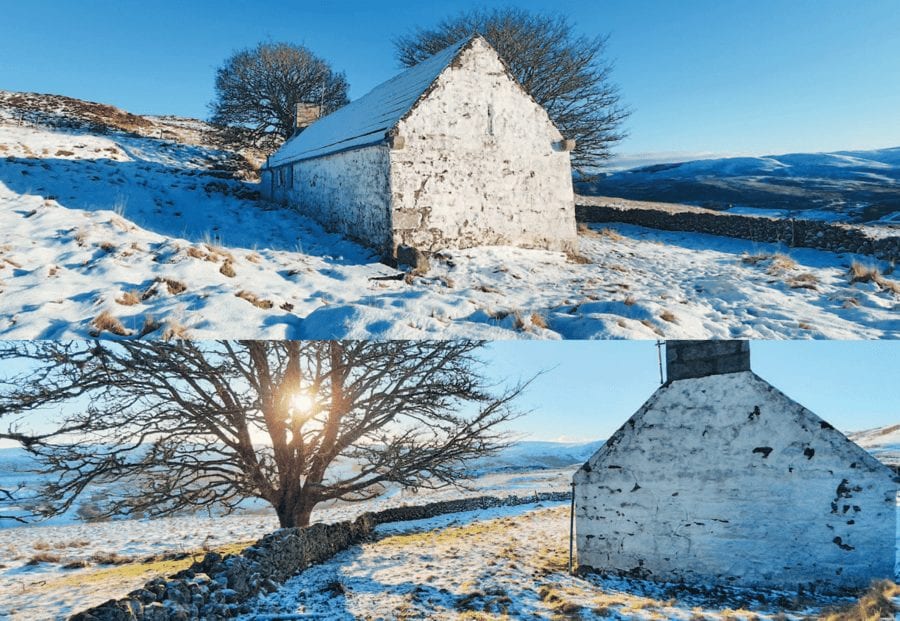 Distilleries in Sutherland
Whilst 'Achastaile' itself is terribly isolated, its eventual purchaser will find not only nature as solace. In nearby Ross-Shire, there are well known distilleries such as Balbair, Glenmorangie and Glen Ord and in Sutherland itself, the "water of life" flows at amongst others:
Clynelish, Brora
Originally built in 1819, the Clynelish Distillery is now owned by Diageo. Around 95% of the spirit made there is used in Johnnie Walker blends, primarily for the Gold Label Reserve.
Thompson Bros. at Dornoch Distillery, Dornoch
Founded in 2016 by Phil and Simon Thompson, this micro-distillery located in a 'Fire House' in the grounds of the Dornoch Castle Hotel produces "whisky styles of the 1960s" and gin also.