Tardis-like Grade II listed lodge house currently for sale could be Britain's smallest detached house; it measures 10-foot by 8-foot and today also we feature some other examples of the nation's smallest character packed homes
Whilst the Mirror wrote of what they called "Britain's smallest detached house" in April – measuring 12-foot by 26-foot and priced at £140,000 – we can go one better and today feature a Grade II listed detached house in North Yorkshire measuring just 10-foot by 8-foot.
More practical than the £810,000 2.5-foot by 65-foot Knightsbridge "corridor" mews house The Steeple Times included in March 2017, 481 square foot Sunset Lodge forms one of a pair of symmetrical lodges standing either side of decorative wrought iron gates to Grimston Park, near Tadcaster – a Grade II* listed Georgian mansion of the Italianate style that has now been converted into thirteen individual residences.
Tardis-like internally in that it actually extends over 2 floors with a mezzanine sleeping platform also, the majority of the living space is actually underground. Featuring a kitchen with an "orangery style roof" with a sunken patio beyond, there is also a living area, a "barrel ceilinged" shower room and a dressing room also.
Parking is provided outside for two vehicles and lawned gardens extend beyond. The estate beyond includes a stud-livery, parkland and buildings occupied on both a residential and a commercial basis.
Agents Carter Jonas initially marketed the property at £299,950 in March 2020, but have since reduced that sum to £250,000. The present owners, Tom and Rebecca Hallisey, paid just £85,000 for the building 15 years ago and thus stand to return an increase of +194% if they sell at asking price.
Speaking of the property to the Yorkshire Post in March 2020, Rebecca Hallisey remarked: "It was in a poor state of repair but [when we first saw it, but] we fell in love with it and we could see it had potential."
She continued: "We moved a lot before we came here but we have stayed because we love the building and it is such a beautiful, peaceful place to live. We wish we could stay forever and we are only moving for health reasons as we need a single-storey home."
Pictured top: Compact, yet deceptive Sunset Lodge.
The Numbers – Sunset Lodge, Grimston Park, Grimston, Tadcaster, North Yorkshire, LS24 9DB, United Kingdom
May 2021 – Reduced in price to £250,000 ($355,000, €291,000 or درهم1.3 million) or £520 per square foot ($738, €605 or درهم2,700 per square foot) with Carter Jonas.
March 2020 – Placed for sale for £299,950 ($425,700, €349,100 or درهم1.6 million) with Carter Jonas.
June 2006 – Sold for £85,000 ($121,000, €99,000 or درهم443,000).
Some Other Examples of Britain's Smallest Homes
Starborough Castle, Dormsland, Lingfield, Surrey
Featured in The Steeple Times in April 2017, this Grade II* listed scheduled ancient monument stands in 10 acres and has a 44 million gallon moat. It features a mini great hall and was offered for sale for £1.75 million.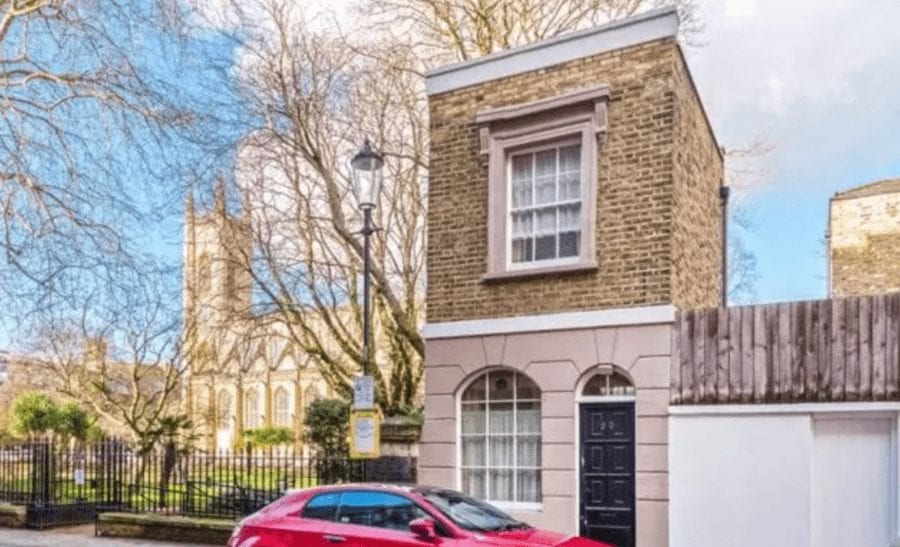 20 Britten Street, London, SW3
Also featured in The Steeple Times when for sale in 2017 for £600,000, this 290 square foot detached house measured 8.5-foot by 14-foot. Estate agents estimated it could be worth £1 million when renovated, but as of May 2021, it remains in unloved condition.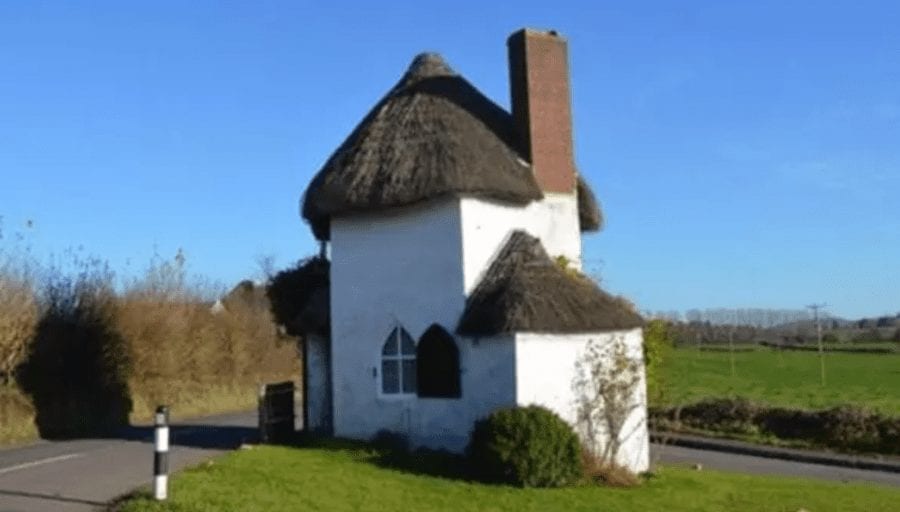 The Round House, Stanton Drew, Somerset
In December 2016, we wrote about this Grade II listed former toll house that extends to just 146 square foot. The 18th century, detached, thatched property was priced at just £110,000 at the time.
24a The Boltons, London, SW10
At the other end of the price scale, but still the cheapest, smallest house on one of London's smartest streets, The Boltons in London, this £6.5 million terraced residence was home to novelist Jeffrey Archer from 1972 to 1976. Surprisingly due to it widening as it goes back, it actually provides 3,123 square foot of accommodation over 4 floors – so is not as quite as small as it initially seems.
More images of Sunset Lodge follow: