Matthew Steeples suggests after yesterday's E. Jean Carroll verdict confirmed 'The Donald' Trump as a sexual predator, it is time for the 45th POTUS to explain the true links between himself, his wife and Jeffrey Epstein
"I have one of the great memories of all time" once claimed sexual predator President Donald Trump.
In due course, illustrating this to be akin to the "fake news" he so often has raged about, the one-time property tycoon stated: "I don't know Prince Andrew" in spite of being photographed with him – with amongst others fellow sexual predators Jeffrey Epstein and Ghislaine Maxwell – in 2000 and 2019. He had also previously observed of King Charles III's younger brother: "He's not pretentious. He's a lot of fun to be with."

The 45th POTUS – whose Slovenian born wife Melania Knauss allegedly met the since croaked Ponzi scheming paedophile Epstein before she met her current hubby – shockingly yesterday became the first American president ever to be convicted of sexual abuse.
Turning to Epstein – on whose 'Lolita Express' Trump flew on at least once occasion and whose name featured in the infamous 'Little Black Book' – the Mar-a-Lago, Florida based 76-year-old contradicted himself in 2019 in claiming: "I'm not a fan." He had previously enthused: "I've known Jeff for fifteen years. Terrific guy." Going further, using the exact same words he'd said of Prince Andrew, he then added: He's a lot of fun to be with" and creepily crowed: "It is even said that he likes beautiful women as much as I do, and many of them are on the younger side."
Now forced to pay his victim, a former Elle columnist and registered Democrat named E. Jean Carroll, damages of £4 million ($5 million, €4.6 million or درهم18.4 million) after he was found guilty of sexually abusing her in the New York department store Bergdorf Goodman, 'The Donald,' as could only be expected of someone completely off his not-so-merry rocker, came out fighting. "The verdict is a disgrace; a continuation of the greatest witch hunt of all time; absolutely a shame," the clearly deranged lunatic raged.
The wannabe 47th POTUS then returned to type and remarked, in a similar fashion that he did of both the Duke of York and Jeffrey Epstein previously, "I have absolutely no idea who this woman is."
Now, as he faces yet more sexual misconduct allegations, glowing orange faced Trump – a man accused of rape, sexual assault, and sexual harassment, including non-consensual kissing or groping, by at least 25 women since the 1970s – should finally tell the truth about how close he truly was to Jeffrey Epstein and Ghislaine Maxwell and also answer as to whether Melania Knauss was trafficked by them. Sadly, Donald Trump being Donald Trump, of course that'll likely never happen.
Editor's Note – Unlike as is the case in many publications, this article was NOT sponsored or supported by a third-party. Follow Matthew Steeples on Twitter at @M_Steeples.
Pictured Top – Sexual abuser Donald Trump, potentially sex trafficked Melania Trump, sexual abuser Jeffrey Epstein and sexual abuser Ghislaine Maxwell looking to be very much enjoying one another's company.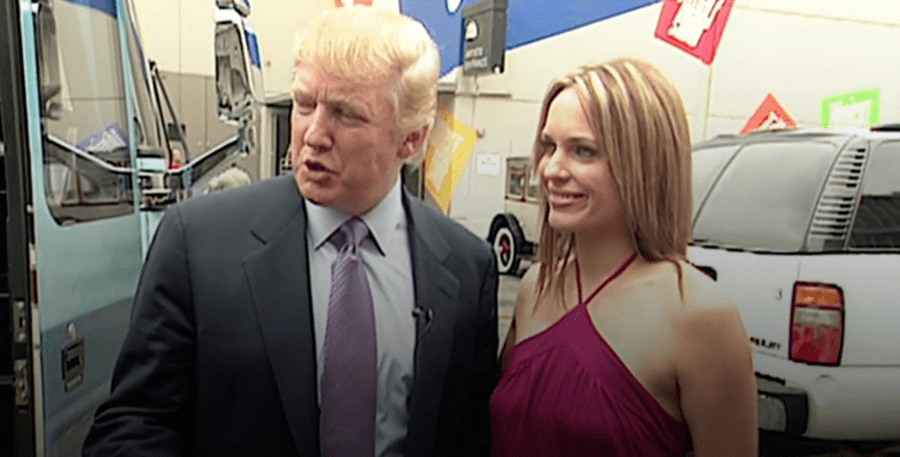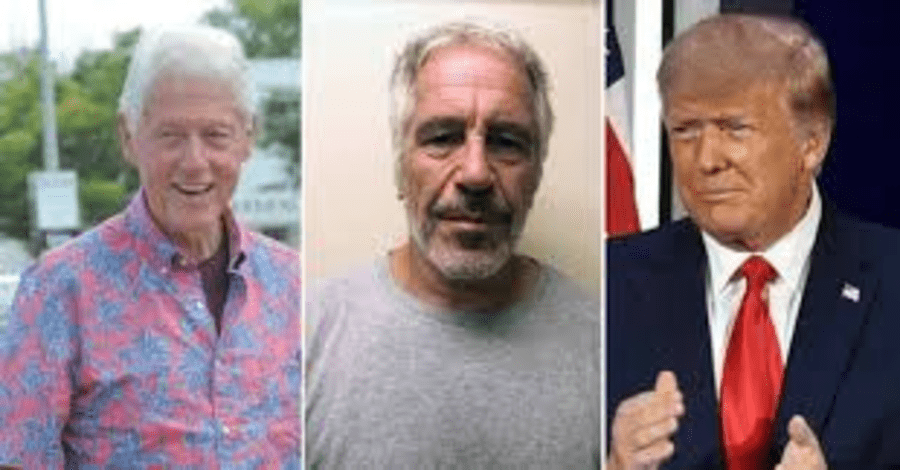 Donald Trump's many, many jolly encounters with his supposed 'never a friend' Jeffrey Epstein in pictures…
Twitter reacts to Matthew Steeples' poll about what will follow next…