Range Rover developed by Land Rover in conjunction with 'Mr Blobby' sidekick Noel Edmonds as a 'mobile office' at the incredulous price of £450,000 to be auctioned for a knockdown price of just £15,000
A once most expensive 'mobile office' on the road is to be sold for next to nothing today when Silverstone Auctions will offer a totally though unsurprisingly unique Range Rover for a sum 96% lower than it cost to produce at their NEC Classic online auction.
The 1997 Land Rover Special Vehicle Operations (LR-SVO) "bespoke project" was originally developed as a "mobile office" concept in conjunction with the television presenter and spiritually wacky Noel Edmonds' Unique Group.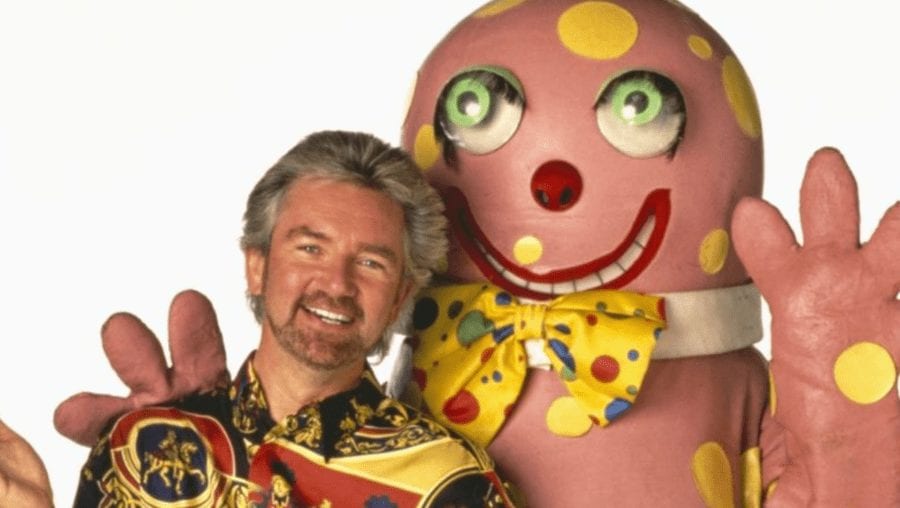 Used initially as a pilot test and PR showcase by Cellnet, Land Rover and Sony, the car came with every imaginable piece of technology of the time. Here was a 4×4 not intended for taking its owner to his butt on the grouse moor, but more a bizarre kind of business space which even Warren Buffett might have found over the top.
Amongst technology crammed into the consequently weighty motor are a phone system with three telephone handsets, a fax machine, a HP printer, various laptops, a Sony VHS system, voice recognition software, web cams, a black box video recorder and Sony infrared headphones. As a result, according to an interview with the then owner in 2018, the Range Rover manages a very unimpressive 8 miles per gallon.
Noel Edmond's chubby mate, Mr Blobby, is unlikely to have ever ridden in this 'mobile office' given there'd barely be space for his posterior, but one thing's for certain: This must number amongst the fastest depreciating cars in history and it is certainly not surprising that its production run never expanded beyond one-of-one.
The Names & Numbers – 1997 Land Rover Range Rover HSE Autobiography, LP or P38A by Land Rover Special Vehicle Operations (LR-SVO) and the Unique Group, registration P880 KAC
14th November 2020 – To be auctioned by Silverstone Auctions with an estimate of £15,000 to £18,000 ($19,800 to $23,800, €16,700 to €20,100 or درهم72,700 to درهم87,200).
2020 – Offered for sale on website AutoVolo for £24,995 ($33,000, €28,000 or درهم121,000) with 86,000 miles on the clock.
2018 – Sold via eBay to Jaguar Land Rover employee Nav Singh Rai for "just under" £8,000 ($10,600, €8,900 or درهم38,800) with 81,000 miles on the clock. It featured in Drivers Insight magazine in October that year and in Land Rover Monthly in August 2019.
January 2012 – Offered for sale by Coys with an estimate of £25,000 to £35,000 ($33,000 to $46,000, €28,000 to €39,000 or درهم121,000 to درهم170,000)
2001 – Sold by Noel Edmonds.
1997 – Cost of development estimated at £450,000 ($594,000, €502,000 or درهم2.2 million) and technology was supplied by Noel Edmonds' Unique Group. The 'mobile office' Range Rover was used subsequently sold to Noel Edmonds after being used for PR purposes by Cellnet, Land Rover and Sony – supposedly to avoid it being scrapped.
Pictured top: Noel Edmonds with the car (date unknown).
Facebook: @TheSteepleTimes
Instagram: @TheSteepleTimes
Twitter: @SteepleTimes