As decidedly dippy Dame Esther Rantzen calls for tyrannical twerp Sir Philip Green to hand over his behemoth boat to the Queen, we suggest Sir James Dyson or Sir Charles Dunstone's gin palaces as other options that could be commandeered
This morning on Radio 4's Broadcasting House, Dame Esther Rantzen, for once in her somewhat curious career, made a valid suggestion when discussing the current hullabaloo over whether or not the nation should spend £200 million on a new royal yacht.
Commenting to the programme's Paddy O'Connell of a "pomp and ceremony" focused proposal that the Conservatives are plainly using to wind up Labour, Dame Esther remarked:

"This is to me a crazy idea at a time when our economy has been obviously dealt something of a death blow by COVID, when we have no plans for social care, when food banks are thriving. Do we really think that the taxpayer, let alone the royal family, want £200 million spent on a royal yacht?"
"I think it's an example of a newspaper starting a campaign which is so out of touch. However, perhaps, I have the solution: Sir Philip Green, do you remember him? He has a knighthood – which some people have questioned. He lives in Monaco, where there's plenty of other people with yachts. Why doesn't he donate his boat to the royal family?"
"If he's got monograms with the words 'Philip' on it, that would be suitable for those who feel that the yacht should be named after Philip, Duke of Edinburgh… Prince Philip, you could just add a few, a few, you know…"
Equally, given the late NCP car park tycoon Sir Donald Gosling left £50 million in his will towards a replacement for the Royal Yacht Britannia, we suggest some potentially cheaper boating options to Sir Philip Green's £100 million gin palace below that could also be commandeered.
Pictured top: The late Sir Donald Gosling's former yacht Leander and its owner with the Queen and her late husband in 2012.
Option 1 – Sir Philip Green's 'Lionheart'
Pros – The disgraced businessman's gin palace is definitely big at 295-foot and can accommodate 12 guests with a crew of 30. It'd probably also appeal to 'Randy Andy' given his liking for living it large and there is plenty of space on the boat's deck for the 'Duchess of Dork' to engage in a bit of toe sucking as well.
Cons – This boat's décor would likely be considered a bit 'lowbrow' by the Queen given "Call Me Lady Tina" – the rotten retailer's wife – is known more for brass than class. The tacky tub might need a bit of a clean also as in September 2020, the vessel was impounded in Monaco due to two of its staff contracting coronavirus.
Option 2 – Sir James Dyson's 'Nahlin'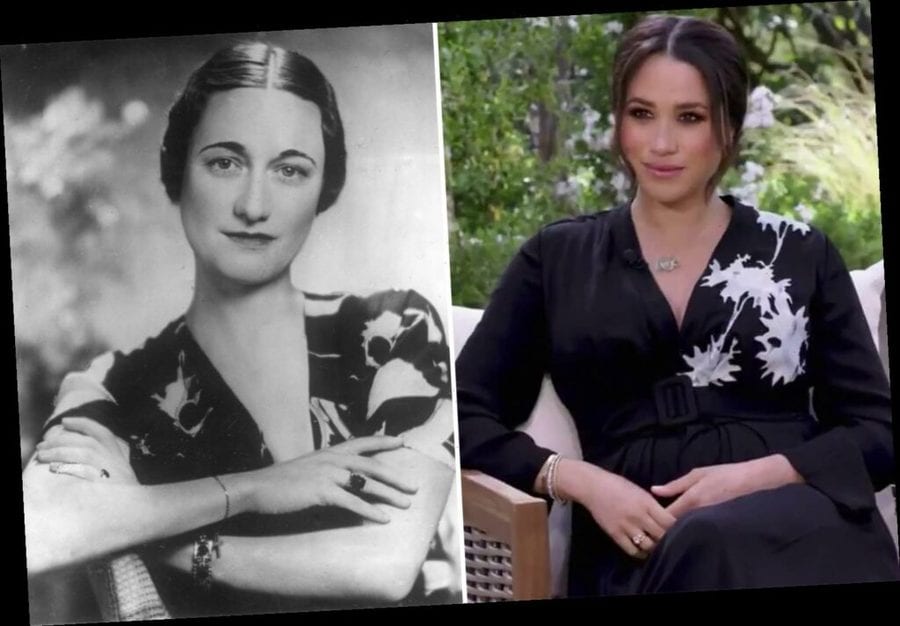 Pros – Given all the breaks billionaire Sir James Dyson and his carpet designer wife 'Lady Deirdre' have been given by Boris Johnson in spite of disgracefully relocating their operations abroad, you'd think they might want to give something back and hand over their boat.
As was reported in the Guardian yesterday, this steam yacht has also been subject to a £25 million restoration and has 'previous royal form' in that it housed the then King Edward VIII and Mrs Wallis Simpson just prior to the 1936 abdication crisis. Perhaps that might attract that devious duo's modern day equivalents, the Duke and Duchess of Sussex, onboard for peace talks.
Cons – The Queen could find herself like the majority of the population, who've wasted money on his frankly mostly useless products, a little frustrated with the vessel's hypocritical Brexiteer owner and we don't think she'd like 'Dreary Deirdre's' appalling rug designs either.
Option 3 – Sir Charles Dunstone's 'Shemara'
Pros – The 210-foot motor yacht Shemara is a favourite of all at The Steeple Times. Built by Sir Bernard Docker at the behest of his brilliantly batty wife, 'Lady Nora,' in 1938, this vessel has played host to everyone from King Farouk of Egypt to coalminers.
Cons – If the Queen took over this boat, she might find herself a little beholden to the 'Chipping Norton set' given Sir Charles Dunstone is considered one of that group's most illustrious members. Conversations with Rebekah Brooks about her thoughts on her wayward grandchild and his money grabbing wife might not prove easy, but Jeremy Clarkson could break the ice with a drink or five.