Welsh 'mock castle' once occupied by notorious spendaholic Lady Docker for sale for £2.85m; the Dockers were turfed out in 1956 after it was discovered they'd lavished the equivalent of £1.3m today of company money on the place without permission
Alleged inspiration for 'The Pink Panther' film, Norah Docker (AKA 'Naughty Norah' and 'Lady Muck') described herself as "an artificial blonde, among thousands of artificial blondes searching for stardom."
Of her second husband, Sir William Collins, chairman of Fortnum & Mason, she announced: "He was 69, I married him for his money."
Lady Docker used her third husband Sir Bernard Docker's company money to create Daimler cars upholstered in zebra hide – "because mink is too hot to sit on."
The couple also plundered the company to buy Glandyfi Castle in Wales and spent an equivalent of £1.3 million of today's money on it.
The Grade II listed, early 19th century 'mock castle' became a small hotel and is currently for sale for £2.85 million.
The best known 'occupants' of Glandyfi Castle, an early 19th century 'mock castle' eleven miles from Aberystwyth in Mid Wales, were Birmingham Small Arms Company (BSA) managing director and Daimler chairman Sir Bernard Docker and his notoriously decadent wife, 'Naughty Norah.'
The Dockers, a "spendaholic" pair said to be the inspiration for the 1963  film The Pink Panther, lavished the equivalent of £1.3 million of today's money buying and altering the castle in 1949 – the very same year they were robbed of £1.9 million of diamonds in today's money at their Mayfair home also.

Sir Bernard and Lady Docker lived at Glandyfi until 1956 when it was discovered that they'd plundered the company through the presentation of vast expenses. Aside from the castle, Lady Docker had lavishly created five show 'Docker Daimler' show cars covered in gold and upholstered with amongst other things zebra hide. When asked why she had done such, she coyly responded: "Because mink is too hot to sit on," but subsequently after these and the castle had to be returned, the couple bought a Bentley Continental as revenge.
Now, today, Grade II listed Glandyfi (pronounced 'Glandovey') is for sale for what seems like a comparatively reasonable sum of £2.85 million, but it now comes minus the "glitzy" additions made by the Dockers. The Regency Gothic style stone and slate main building extends to 8,280 square feet over four floors and provides 5 reception rooms, 10 double bedrooms and 10 bathrooms and in addition comes with a courtyard with guest accommodation, a 1 bedroom lodge and a range of disused barns.
Externally, aside from a mature landscaped garden, the 31.43 acre plot includes a walled former kitchen garden, grazing land and woodland, but what is most impressive is the setting of what James Delingpole termed "not so much an austere, toff's castle as a theme-park recreation of one" with "undoubtedly the most magnificent view from any house I know in Britain."
Speaking to Anne Ashworth of The Times last time the allegedly haunted castle was placed for sale in July 2019, current selling agent Belinda Hutchinson-Smith of Strutt & Parker – whom also was involved in marketing the property to the current owners, the Holmes family, back in 2007 when she worked at Savills – stated:
"It was surreal [in 2007]. We were in a time warp. Almost nothing had changed since the Dockers moved out in the 1950s. There were 1950s newspapers strewn across the dining tables and in the bedrooms, books were left open on bedside tables. But, at the same time, the house had a magical feeling."
In comments to the BBC in September 2014, when the former Docker one-of-one 1954 Daimler 'Stardust' was sold at auction for £110,000, Glandyfi's current owner Maureen Holmes remarked:
"[Sir Bernard and Lady Docker] were clearly living the dream. From the red and white marble fireplaces to a path through the woods made entirely of upturned gin bottles, the castle oozed excess."
"The older people around here who remember them say they were unbelievable, almost mythical figures. At a time when everyone else was still on rationing, the Dockers were thundering through the lanes in limousines made out of gold and silver."
"The irony is, that whilst the locals felt the Dockers' perceived wealth meant that they were utterly removed from the community, in actual fact they probably had no more money than anyone else in the area."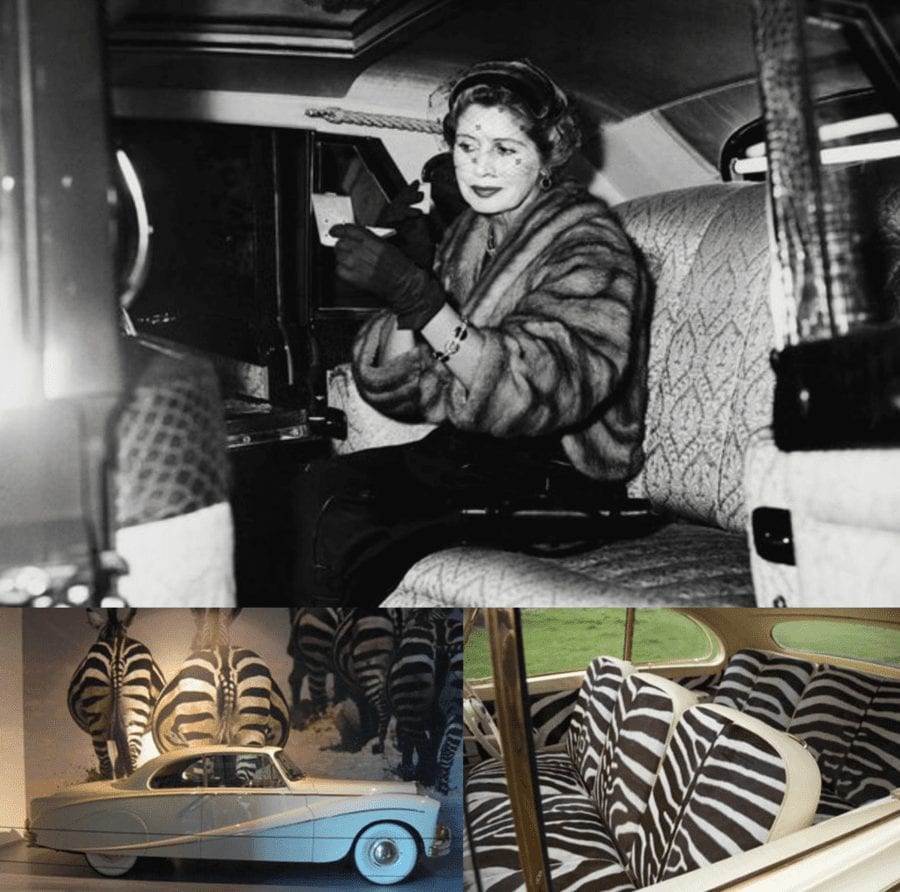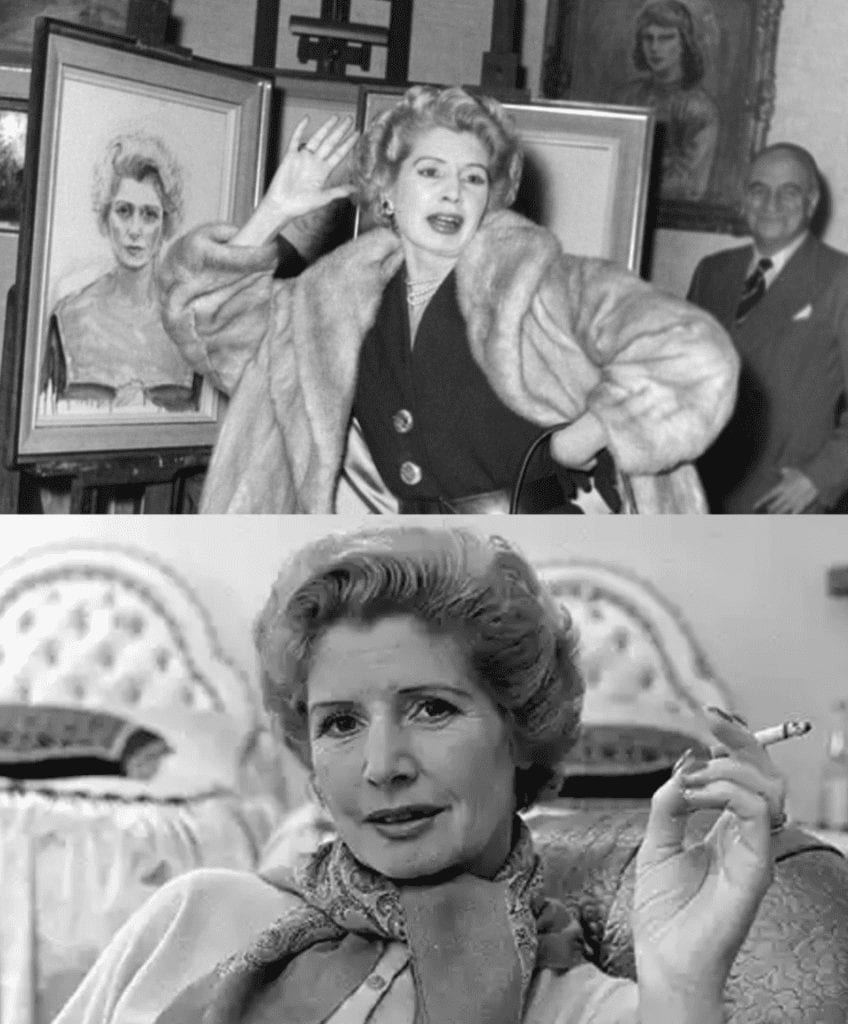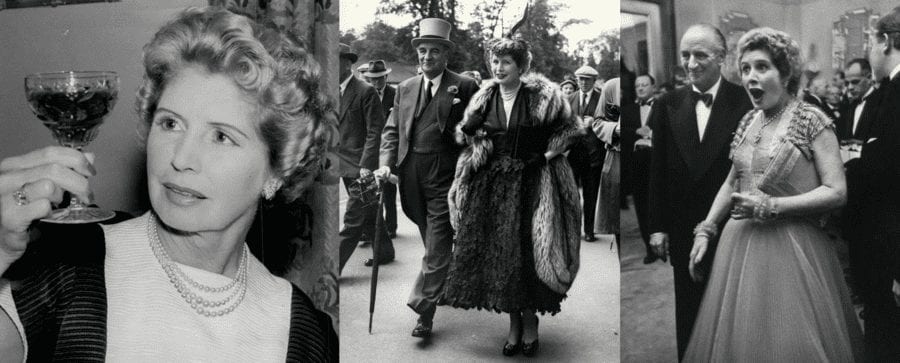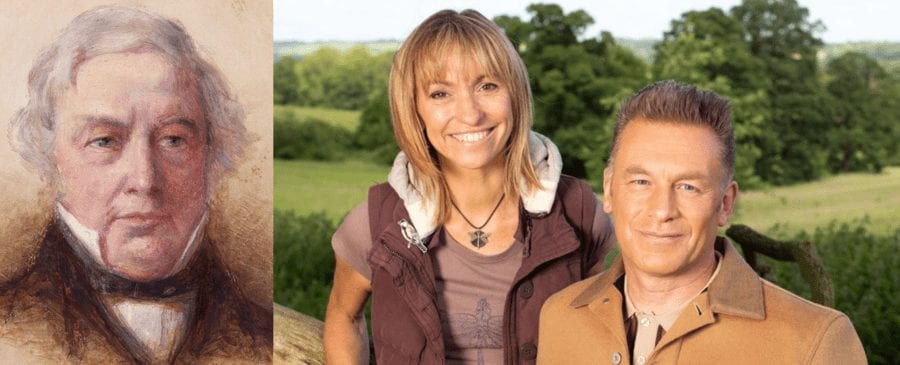 The Names & Numbers – Glandyfi Castle, Glandyfi, near Machynlleth, Ceredigion, Powys, Mid Wales, SY20 8SS, United Kingdom
October 2020 – Relaunched for sale for £2.85 million ($3.69 million, €3.15 million or درهم15.54 million) through Strutt & Parker.
June 2019 – Listed for sale for £2.85 million ($3.69 million, €3.15 million or درهم15.54 million) through Strutt & Parker with 31.43 acres of land.
2012 – Whilst filming the BBC's Springwatch, presenters Chris Packham and Michaela Strachan stayed at the castle. Strachan wrote in the guest book: "I couldn't imagine a nicer, more comfortable place to stay… I felt like a princess in my amazing room." Packham added: "Staying at the castle has been a total treat. Hospitality, fine food, wonderful environment, views to die for and history."
Late 2000s to September 2019 – Operated as an 8 bedroom "informal and relaxed [hotel and wedding venue] without any stuffiness or restrictions" by a theatre designer named Maureen Holmes and her family.
May 2007 – Offered for sale for £1.25 million ($1.62 million, €1.38 million or درهم5.94 million) through Savills with 43 acres of land on behalf of the late owner, one Mrs Betty Piper (1914 – 2006).
January 1964 – The building is given a Grade II listing, reference 9874, and is described as "the only example [of a] Georgian country house in picturesque castellated style in the county."
1956 – Following discovery of the Dockers' "profligacy" and their removal from BSA, the castle is sold.
1949 – Purchased by Birmingham Small Arms Company Limited for the use of Sir Bernard and Lady Docker for the sum of £12,000 or the equivalent of £427,000 ($552,000, €471,000 or درهم2 million) today. The company then lavished £25,000 or the equivalent of £890,000 ($1.2 million, €983,000 or درهم4.2 million) today on "opulent renovations of the home."
1906 – Following the death of Charles Jeffreys, the castle and its lands pass out of the hands of that family after 114 years.
1820 – English poet Thomas Love Peacock (1785 – 1866) married Jane Griffith (also known as Jane Gryffydh) at the castle. His fellow poet and friend Percy Bysshe Shelley (1792 – 1822) referenced Peacock's wife "the milk-white Snowdonian Antelope."
Early 19th century – Built to the designs of an unknown architect for George Jeffreys, High Sheriff of Cardiganshire in 1819 on an estate acquired by his great uncle, Edward, in 1792.
Some of Lady Docker's Notable Remarks
Of herself, as she moved to London to seek fame and fortune:
"An artificial blonde, among thousands of artificial blondes searching for stardom."
Of her vision in life:
"[To] bring some happiness back to a world left hollow by the horror of two world wars… We bring glamour and happiness into drab lives. The working class loves everything I do."
Of her father:
"A self-made man."
Of her male "targets" and those she viewed to be husband material:
"Through my life, I set both my sights and my price high."
Of her chairman of Fortnum & Mason second husband, Sir William Collins:
"He was 69, I married him for his money."
Of her third husband, Sir Bernard Docker:
"I deliberately trapped him."
When asked to justify why she covered the seats of a 1955 Daimler in zebra skin:
"Zebra, because mink is too hot to sit on."
On the loss of the 'Docker Daimlers' when they were taken away from her and her husband:
"It's not the loss of the gold cars that makes me feel like this… And weren't they fun? They were like my children… No, it's that lovely party I was planning for 25,000 of the company's workers for my 50th birthday. A tiptop affair – and now it's all off. How could they do this to [Sir Bernard] after 17 years? Why, he's such a hard worker that he even had a direct line to the firm from our yacht."
Of Prince Rainier of Monaco after her son was banned from his son's christening and she decided to burn the Monacan flag:
"I'm at war with Rainier."
To the captain of the liner the Queen Elizabeth:
"This ship is being run by a bloody Communist! Don't you dare touch me, you bloody Communist!"
Of some miners she invited on her yacht:
"The dear boys, I just loved them! It proved conclusively to me that the social barrier only exists in the mind."
Of a Monaco casino employee she had allegedly assaulted:
"It was a good sock I gave that man, and he deserved it."
Of the people of Jersey:
"They are the most frightfully boring, dreadful people that have ever been born."
PICTURED TOP: Glandyfi Castle and the estuary beyond; Sir Bernard and Lady Docker at the castle.
Facebook: @TheSteepleTimes
Instagram: @TheSteepleTimes
Twitter: @SteepleTimes