Aston Martin driving company director named Mr Kipling appeals to Prince Charles for "clemency" for UPVC conservatory added without planning permission to his Grade II listed home that John Profumo fled to in 1963; he doesn't want to return to "lap tray suppers"
Martin Kipling has been a director of six companies, so clearly you'd think he'd understand the law of the land. He apparently drives an Aston Martin and lives in a Grade II listed, 805 square foot mews house with a flag of St George in the garden. You'd think he be content with his lot, but plainly he most definitely is anything but.
Mr Kipling's home has a 17'11" by 13'7" living room with ample space for a dining table and a kitchen with a breakfast bar, yet this man – who presumably would claim also not to have space to "bake exceedingly good cakes" – moans that him and his wife, Lesley, had to "eat off lap trays 24/7" for years. He also adds that he solved this 'first world problem' of immense inconvenience, by adding a hideous UPVC carbuncle that he now calls a "dining room" to his stone-built residence.

Sold last in 2002 for £175,000 freehold and now valued at £359,000 according to The Move Market, Mr and Mrs Kipling's residence forms part of a complex of 17 homes created from a mansion that the Profumo family owned from the 1920s until the 1970s. In June 2016, the couple attempted to sell 4 Avon Carrow at Avon Dassett, Warwickshire and in marketing pictures a dining table and chairs – now very clearly relocated to their 'conservatory' in 2018 – was easily housed with their 'living room' area.
On a whim, after deciding to ignore adhering to planning regulations in 2018, this duo put up a "splayed design" structure complete with "stained glass windows," the couple became strangely surprised that their retrospective applications and appeals for it have been rejected and they were told to pull it down.
In turn, these moaning Minnies bombarded their local councillor John Fielding, their local MP Jeremy Wright, the Housing Minister Robert Jenrick, the Prime Minister Boris Johnson and Prince Charles even.
When that failed, Mr Kipling turned to local and social media and last week complained angrily to the Banbury Guardian:
"We feel that our lives are being dictated to by people that haven't even seen our house or the conservatory – would they eat their meals off a tray 24/7 – I don't think so."
"We are both lifelong members of the National Trust so there's no way we would damage our property. The inspector is saying that we are hurting the wall… But we're not causing any harm."
"We have emailed Boris though he is otherwise engaged at this time, Jeremy Wright MP who did reply, Robert Jenrick MP housing minister who has not replied and the Prince of Wales who immediately sent a letter of support but stated he was not allowed to intervene."
"We are going to keep going on with this until some form of common sense prevails."
"We're not very good with Facebook and Twitter, and we would like to start a petition to allow us to have it remain for the next eight years."
"If there's anybody out there who can help us please get in touch either to advise on going forward or getting it out onto the social media platforms [via [email protected]]."
Not content with one news article, 'Hyacinth Bucket-like' Lesley Kipling turned to the Coventry Telegraph and attempted to play on the public's heart strings by sharing she'd "had a response from Prince Charles, who acknowledged her letter, but stated he couldn't help." She added:
"In 2018 we watched an episode of George Clarke's Ugly House to Lovely House where a conservatory was demolished and sold on eBay."
"We thought, wow we could afford to buy one, and give us a dining room which would enable us to have our family round to dinner for the first time in years. To eat at a table not on trays on our laps."
"It's my sewing room, my jigsaw room and more importantly during lockdown I have a virtual lunch with my sister weekly, virtual coffee mornings with my friends, neighbours and virtual choir every Thursday night as it's the only place in the house with a decent internet signal."
"Added to this I have been able to get my dearest late mum's crystal glasses and dinner service from out of boxes in the loft and use them in our dining space and have space to store them."
Refusing permission once again last November in addition to a rejection also by the Secretary of State, Stratford-on-Avon District Council slammed the structure and remarked:
"By virtue of the conservatory's position, style and materials, the design appears as a disruptive feature which does not integrate with the historic palette of material, roofscape and linear character of the north west elevation."
"The design detracts from the historic composition and provides a discordant element within the original cohesive architectural design. The special architectural and historic interest is not preserved with harm being caused which is not outweighed by a public benefit."
"The application is therefore contrary to S66 of the Planning (Listed Buildings and Conservation Areas) Act 1990."
Featured subsequently on the Facebook group 'Angry People in Local Newspapers' – whose previous 'victims' have included a "brolly wally" named Mike Devlin – the story attracted much discussion after a comment titled: "One from the 'Good luck with that' department."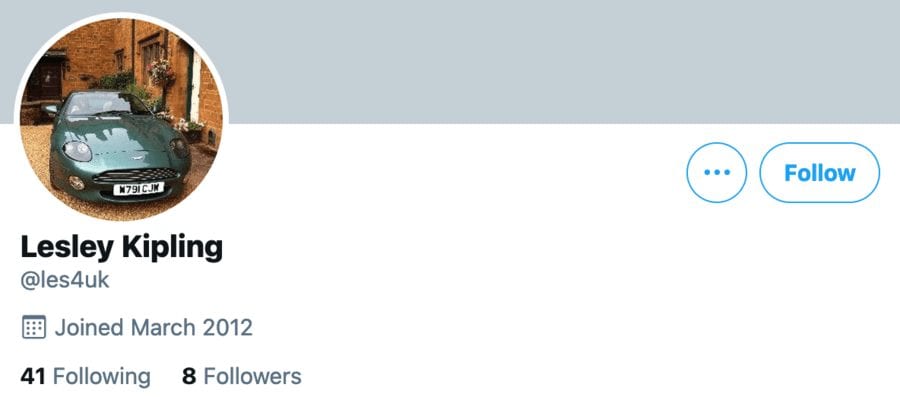 Responses to Mr & Mrs Kipling's situation on Facebook were anything but supportive: