Jeffrey Epstein's Parisian paedo pad goes on sale just as the PM's sister Rachel Johnson leaps to mucky madam Ghislaine Maxwell's defence and her gyrating partner Geordie Greig gets ousted from the 'Daily Mail'
First shared by crusading author Kirby Sommers on Twitter and subsequently mentioned by Bloomberg amongst others, the croaked paedophile Jeffrey Epstein's apartment in the 16th arrondissement of Paris is now for sale.
Offered by Jean-Joseph Pani and Fabrice le Ruyet of Propriétés Parisiennes Sotheby's International Realty at a punchy price of £10.025million ($13.525 million, €11.900 million or درهم49.670 million) in spite of its gruesome associations, the 7,965 square foot property is described as being situated on the principal floor of "one of the most sumptuous buildings on the Avenue Foch."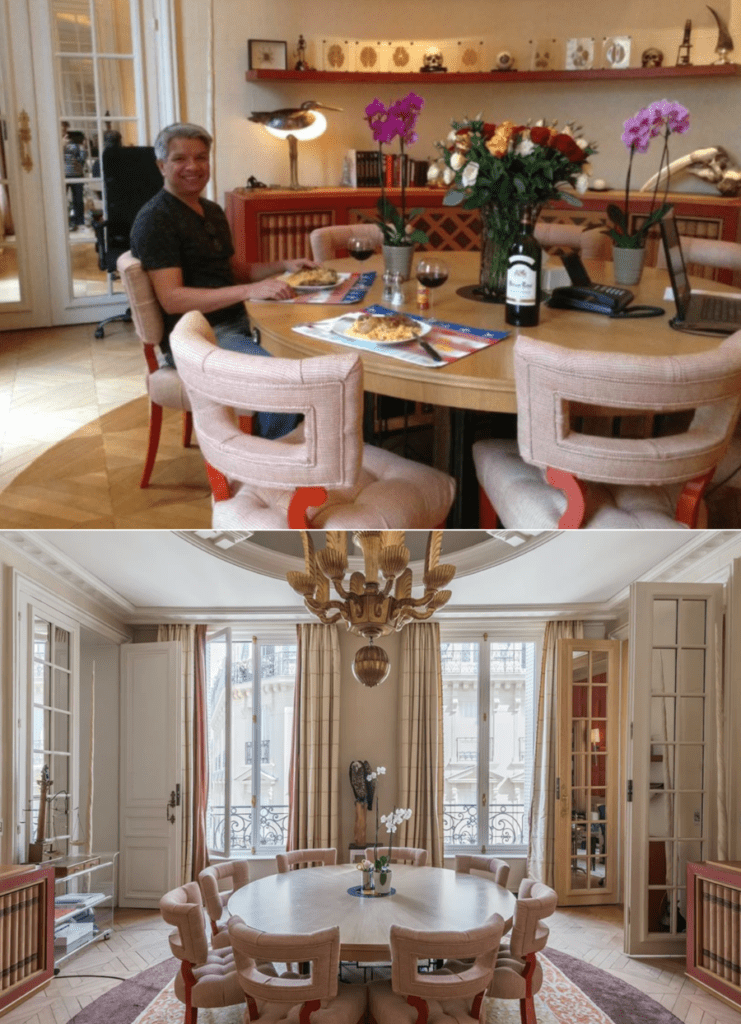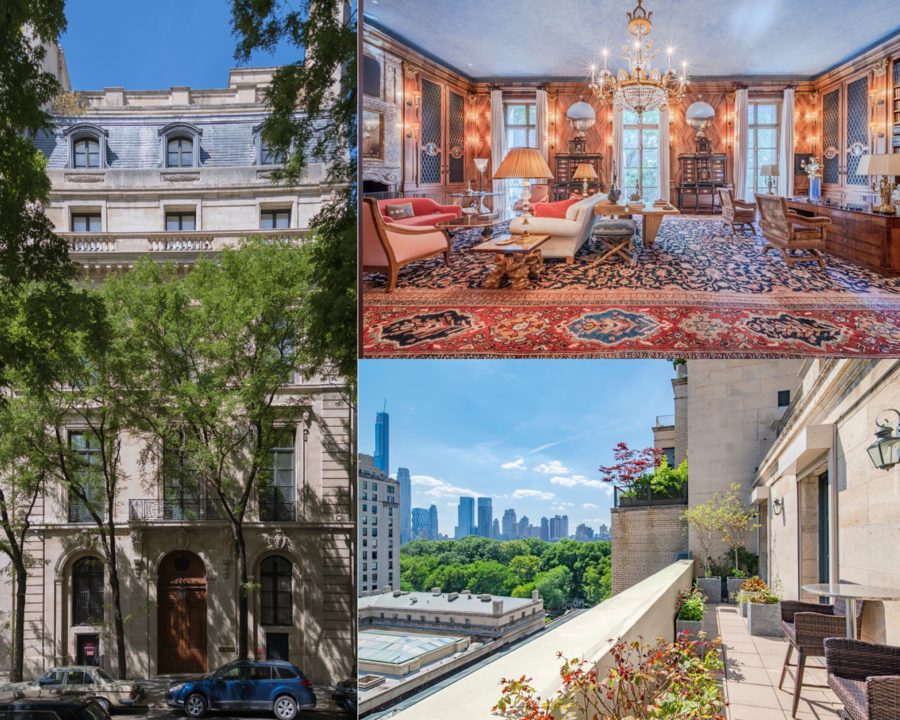 It includes a "huge entrance gallery [that] opens onto a double reception, a large office, a dining room, kitchen" and aside from upto 8 bedrooms, there is also a "beautiful fitness room" and two service studio on the top floors of the building.
Described by the selling agents as having "superb volumes" and ceiling heights of 16'4", the ex-Epstein apartment overlooks the Arc de Triomphe and is listed as being in "impeccable condition" and having had been "completely redone by a famous, world renowed decorator." No mention is made, however, of the last occupant-owner nor the September 2019 two-day search of the flat by French police. It is was also the supposed billionaire financier's last place of residence as a free man before he jetted into Teterboro Airport, New Jersey from Paris on 6th July 2019.
Annual taxes on the palatial property, which is described as having a "security system" – without mention of whether any of Epstein's notoriously creepy 'blackmail cameras' remain – amount to a staggering £28,500 ($38,395, €33,900 or درهم141,000).
Backing up her discovery with a picture of Epstein's butler, cook and driver Valdson Viera Cotrin sat having a meal in the very same dining room pictured in Sotheby International Realty's listing imagery, Sommers' proof is clear. Of it she remarked:
"Epstein's apartment in France is on sale. There are photos of his butler on Facebook with the same furniture. Sotheby's is not disclosing the owner. But it is confirmed Epstein's apartment. The same furniture. All there. Like a museum."
"All of the furniture is still there. That is a sign, to me, that this too is a staged apartment. When someone passes away it is normal for the next of kin to take some of the furniture out because of sentimental reasons. Not the case in Jeffrey Epstein's Paris apartment."
In a further tweet, Sommers added:
"Of note with the skulls and brain tissue in Jeffrey Epstein's Parisien kitchen. Epstein told some of his victims that he was a 'brain surgeon.' Takes on a new meaning with this insight into his belongings in one of his homes."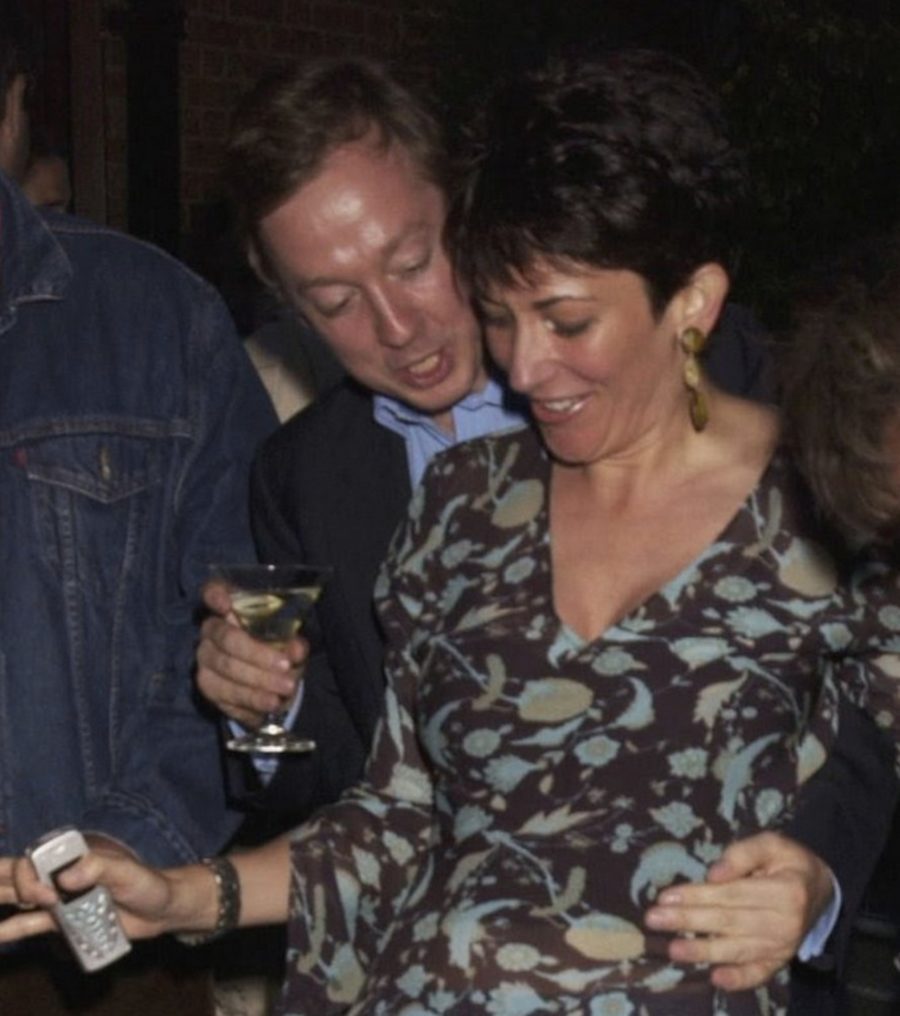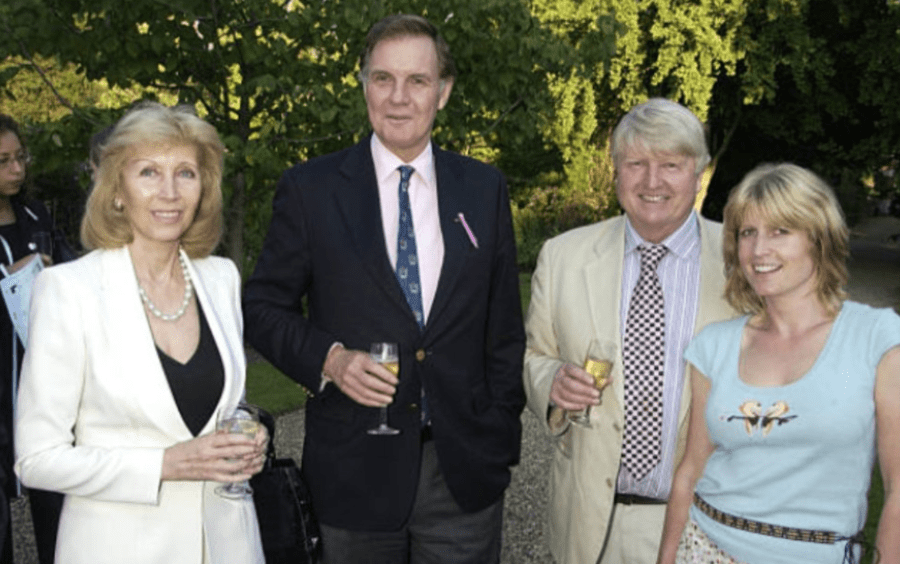 Elsewhere this morning in The Spectator, the Prime Minister's sister Rachel Johnson disgraced both herself and her brother with a shockingly tawdry revelation about the pair's interactions with the currently incarcerated alleged mucky madam.
At a time when their very own father, Stanley, is under scrutiny over his supposedly "handsy" behaviour towards women including Caroline Nokes MP, Rachael Johnson wrote:
"It's hard not to feel a batsqueak of pity for Ghislaine Maxwell – 500 days and counting in solitary confinement. I intersected briefly with her at Oxford.
"As a fresher I wandered into Balliol JCR one day in search of its subsidised breakfast granola-and-Nescafé offering and found a shiny glamazon with naughty eyes holding court astride a table, a high-heeled boot resting on my brother Boris's thigh."
"She gave me a pitying glance but I did manage to snag an invite to her party in Headington Hill Hall. I have a memory of her father, Bob, coming out in a towelling robe and telling us all to go home."
"I'm sure fairweather friends would not reveal they went to a Ghislaine Maxwell party: as Barbara Amiel's brilliant memoir Friends and Enemies proves, you only know who your real chums are when you're in the gutter."
Pictured top (left to right) – An especially creepy statue of a boy dominates the entrance hallway to the apartment, the exterior of the building and its late owner Jeffrey Epstein.
Listing images of the interior of Jeffrey Epstein's apartment in the 16th arrondissement area of Paris, France on Avenue Foch follow: