As Erik Menendez is undeservedly thrown in 'the hole' in the most ludicrous fashion in California, Matthew Steeples suggests it is time both him and his equally abused brother Lyle were finally released
In February 2018, The Steeple Times was amongst the first to report on brothers Erik and Lyle Menendez being reunited in prison after 22 years of incarceration without sight of one another, but last week, quite wrongly, they were once again separated.
In news shared by The Menendez Murders author Robert Rand on Facebook, by Lyle himself on his Facebook page and by Erik's wife, Tammi, on Twitter, it can be revealed that Erik has now been placed in the administrative segregation unit at the R. J. Donovan Correctional Facility in San Diego, California.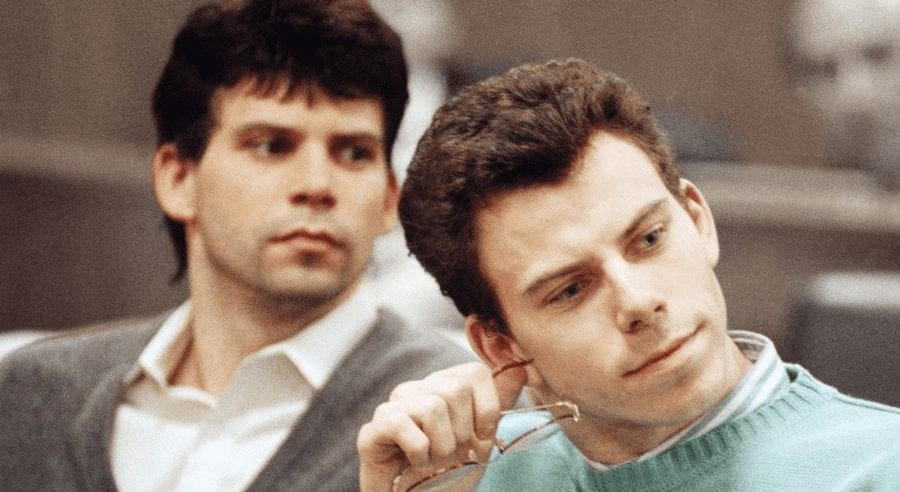 The reason for Erik Menendez's isolation is that last Monday a parcel containing marijuana was sent to him and intercepted by prison workers. On the basis of their discovery, Erik is now under investigation accused of either planning to use the drug personally, distributing it or using it as currency according to TMZ.
In response, Tammi tweeted:
"It's the most ridiculous case. They sent in the box items Erik clearly cannot have sent to him. Only a few items inside the box as well. To ensure the mailroom would figure out there is contraband inside. He is being railroaded once again."
In a series of missives, she later added:
"Exhausting day! Dealing with the prison and drained because they put Erik in the 'hole'! Miss him & hard to deal with a loved one disappearing off the face of the earth! Had two anti-maskers in my business today, didn't have the strength to debate mask wearing."
"It's amazing the prison will not tell family members anything about Erik's situation. But they will talk to TMZ and tell them crap!"
"When are you going to do something about the barbaric LWOP in the state you Govern right now @GavinNewsom? You did the right thing and abolished the death penalty in CA. LWOP is cruel torturous punishment for a person to endure. At least give a person a chance at redemption."
"Erik was able to call me today. I will be releasing his official statement later today. He was told by ISU the investigation officers at the prison, they are going to drag this out as long as they can. They sent this incident to the DA's office to be prosecuted."
"Received a letter from Erik today. He seems scared of what they will charge him with in the CDCr kangaroo court. They are in charge of their own investigations. The guards seem to be taunting him."
"I have remained pretty silent over the years about how they treat Erik inside for fear of retaliation but it stops now. This is serious and I am worried about his mental health. It's been so very difficult for him. He has been incarcerated over 2 decades now!"
"I was going to release Erik's official statement about what happened but next week we will be able to get a recording from him and post it to YouTube. I will tweet the link when it's live. Thanks for all your support! It is really helpful for him to know people still care!"
Giving his take on the development, Lyle went further and described the situation his brother now finds himself in as "pathetic, disgusting, outrageous [and] unacceptable." He added:
"All crime victims now know what to do… Buy pot, which is easily available to all in CA – and mail it to the inmate who hurt you – and make their life a living hell…"
"Give your victim impact statement – then wait for the defendant to get to state prison – then you march down to your local pot shop and put a little package together. Voila! Instant revenge."
"Or this is some weirdo who obsesses about inmates – noooooooooo….. we have never seen that on this page – No, never!!! Uh-huh… What a way to insert yourself into their life and affect it… And then sit back and watch the fallout – since the CDC will tell you all about it."
"Or… or… or… You are an insider. No more to be said there."
"How the CDC could allow themselves to be manipulated like this is inexplicable."
Analysing the matter, author and journalist Robert Rand added that his "take" on the story was:
"This is a hoax… This is fake news… After 22 years of being separated, some asshole enemy decided to F with them 2.5 years after they were reunited in the same prison… Shameful and pathetic."
Aside from the fact that the majority who've taken time to study this case in detail – myself included – now in agreement that though the Menendez brothers deserved to be punished in some way for the killing of their plainly sexually abusive parents, their life-means-life incarceration is inhumane and wrong and now Erik's isolation seems yet another example of vindictiveness.
Yet again today, The Steeple Times joins those calling for California's governor Gavin Newsom to find a way to revisit the unduly harsh sentence imposed on Erik and Lyle Menendez. It is frankly time they were both released.
Pictured top: Erik with his late parents Kitty and José in June 1989.
Facebook: @TheSteepleTimes
Instagram: @TheSteepleTimes
Twitter: @SteepleTimes and @M_Steeples