'Stately' 'Cape Cod style' 'mini mansion' in North Carolina with 1.14 acres of land for sale for just £44,000; it is situated in a town that was the birthplace of the biggest ever American
Following on from our hugely popular feature on an Edwardian 'mini mansion' complete with a basketball court in the roof in Illinois for just £141,000 or £20 per square foot last week, we thought we'd go one better: Today, we share with you a late Victorian equivalent in the "rural, liberal" small town of Rich Square, North Carolina for an even more astonishing price of £43,900 or £16 per square foot.
Built in 1895 and extending to 3,400 square foot in total, the 2 reception room, 4 bedroom, 1 bathroom house on a plot of 1.14 acres is lauded as "stately" by selling agent Nancy G. Freeman of Freeman Realty and has previously been described as being of the "Cape Cod school of architecture."

Though "ready for restoration," the building includes the kind of wrap-around-porch one associates with American homes of that era, an original staircase, acid etched glasswork and wooden flooring.
Rich Square itself does not appear to be an especially notable place, but the settlement was the birthplace of an American who became famous as one of the largest men ever in human history in terms of both height and weight. Farmer and innkeeper Mills Darden (1799 – 1857) reportedly weighed as much as 1,700lb, was (allegedly depending upon whom you believe) 8-foot, 5-inches tall and wore a coat inside which three ordinary sized men could easily be fitted. His typical breakfast menu included "a dozen eggs, two quarts of coffee, a gallon of water, and 30 buttered biscuits."  We'll take that twice.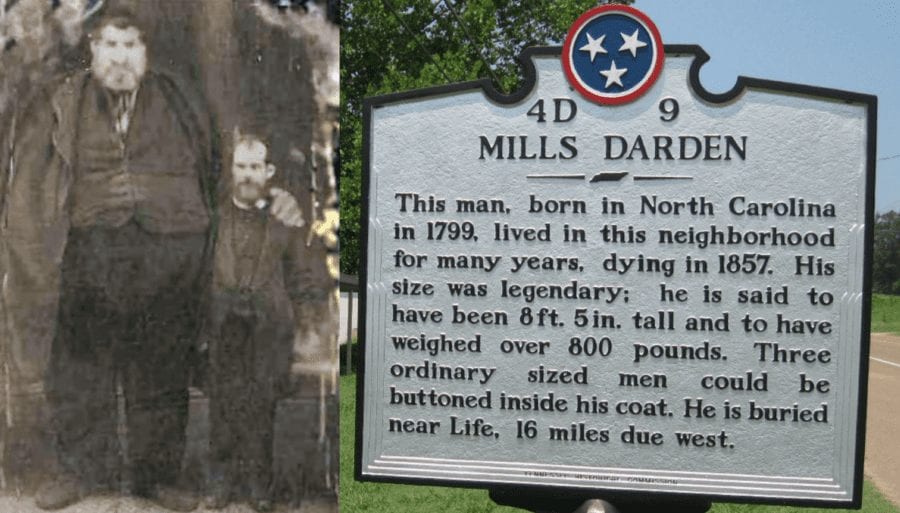 The Numbers – 200 East Jackson Street, Woodland, Rich Square, Northampton County, North Carolina, NC 27869, United States of America
January 2020 – The mini mansion is yet again relisted for sale for £43,900 ($54,900, €48,600 or درهم201,600) through Freeman Realty, a price reduction of 30.5% on its September 2001 asking price.
January 2018 – Relisted for sale again for the lower sum of £45,500 ($56,900, €50,400 or درهم209,000).
January 2016 – Relisted for sale again for £47,900 ($59,900, €53,100 or درهم220,000).
September 2011 – The mini mansion is first listed for sale for £63,200 ($79,000, €70,000 or درهم290,000)
Facebook: @TheSteepleTimes
Instagram: @TheSteepleTimes
Twitter: @SteepleTimes