Both blubbing bed sh*tter Amber Heard and boring botherer the Duchess of Sussex should be heard less and ignored more; it is time to cancel these woke wazzocks
Audacious and awful Amber Heard is an actress and so used to be the wicked wench formerly known as Meghan Markle. Here, indeed, is a pair who are very similar and in both of them this week we've seen yet more shameless attention seeking.
Whilst Johnny Depp's clearly crackers ex blubbed in court and was made an utter berk of by Kate Moss over her clear lies, that the Duchess of Sussex decided to visit a town in Texas she has utterly no connection with is just plain wrong.

The grieving families of those so disgustingly shot by a deranged madman do not need or require a visit from a woman who forced her husband to quit his royal duties to seek privacy. Her presence, instead, was nothing but wrong in all senses and that she turned up to profiteer with her camera crew in tow was beyond reprehensible.
The Duke and Duchess of Sussex might believe Netflix's cash to be their future; it will soon be their deserved undoing. Shame on them and shame on bed sh*tter Amber Heard also.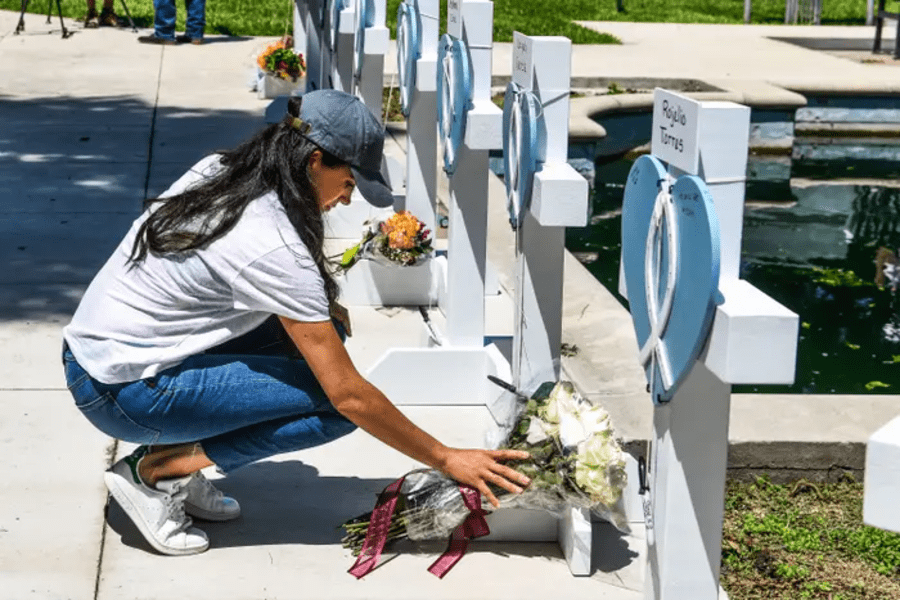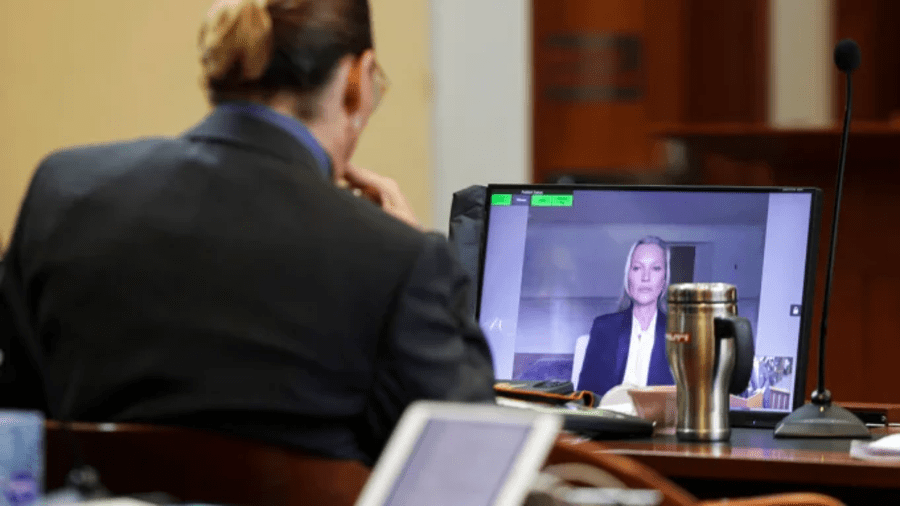 Can anyone solve a problem like 'MeGain'?
In November 2021, the duchess was forced to apologise to the Appeal Court in London for making a misleading statement in her privacy case against The Mail on Sunday's publishers.
Her very own father, Thomas, has called out her many untruths about him and others again, again and again.
Of her claiming having got married the day before she actually did, Mr Markle stated: "Lying about the archbishop? How can you say: 'We've been married three days before we got married'? Her lies are so obvious, I don't know why she says them."
Her very own half-sister, Samantha, has called her out as a liar on multiple occasions also. It has been proven that the duchess's claim that she hasn't seen her sibling in over 20 years was proven untrue when a photo of the pair 13 years ago emerged.
Her very own half-brother, Thomas Jr., said of her: "I told Prince Harry, I think she's going to ruin your life. She's very shallow… She's a phony, a bully, a jaded, shallow, conceited woman."
The former Meghan Markle has been called out on multiple occasions for spinning stories against other members of the royal family, most especially the Duke and Duchess of Cambridge.
Staff who've worked for her have complained that she is a bully and investigations into this remain ongoing.
The Duchess of Sussex is a known manipulator of the press and paparazzis and it has been claimed that she'll "twist the truth" to get any headline she wants.
Questions remain as to how many times she's actually been married in total. Some say twice, some say thrice.
"Would you trust this woman with a bargepole?" is something often asked of this money motivated minx.